Apple TV+'s 'Mythic Quest' crew suffers second outbreak of COVID-19 in two months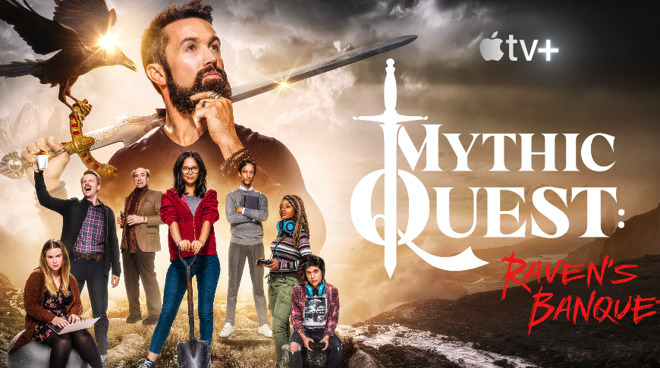 Sixteen cases of coronavirus were confirmed at CBS Studio Center's Radford lot, where the Apple TV+ comedy "Mythic Quest" was set to wrap up production this week.
"Several team members of the Lionsgate-produced television series Mythic Quest have tested positive for COVID-19. They are currently in quarantine, and other staff members have been notified," a Lionsgate representative told Variety.
"We are following the extensive health and safety protocols we have in place, and production on the series has been suspended since last Friday when we learned of the positive tests. The health and safety of our 'Mythic Quest' team is our highest priority."
This marks the second cluster of cases in less than two months for the crew. CBS Studios has faced multiple outbreaks in the past four months, with Apple TV+'s "Mythic Quest," Sony Pictures TV's "Call Your Mother," and CBS Studios' "Why Women Kill" impacted.
The coronavirus has made production difficult for Apple TV+ over the last several months, with many of its series, including "The Morning Show," "Suspicion," and "Foundation" halting production during the initial spike the first half of 2020.