Apple's App Store again dominates Google Play in Christmas revenue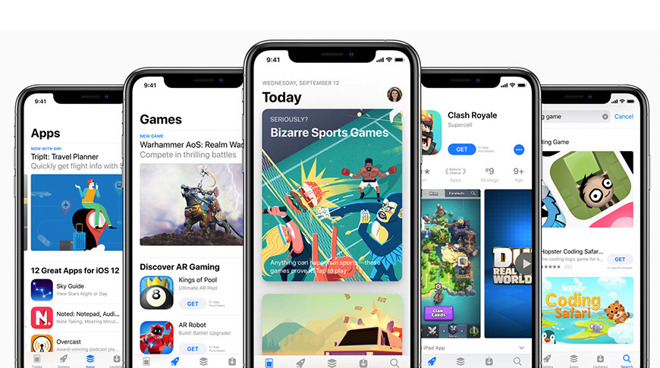 AppleInsider may earn an affiliate commission on purchases made through links on our site.
On Christmas Day 2020, iPhone and iPad owners spent record-setting amounts on apps, with the App Store seeing a 35.2% rise over 2019.
Market intelligence firm SensorTower released its data on app store spending, showing a record-breaking $407.6 million spent across both Apple's App Store and Google Play — a 34.5% year-over-year improvement. Like in previous years, the App Store led the way, taking in $278.6 million and making up 68.4% of total earnings.
Gaming was the top category, both globally and in the U.S. The firm estimates that consumers spent $295.6 million on mobile games across both platforms this Christmas, a 27% boost over Christmas 2019. Tencent's Honor of Kings was the top-grossing game globally, while Roblox was America's top game.
Entertainment apps generated $19.3 million in the App Store, making up 21.8% of all non-gaming spending. Globally, TikTokwas the highest-earning non-gaming app, taking in $4.7 million on Christmas. Disney+ was the top earner in the U.S., with $2.6 million.
Google Play took in $129 million in revenue, up more than 33 percent from 2019 and tallying 32% of the total.
2020 has been a record-shattering year for mobile-app spending as families stay at home during COVID-19 lockdowns. SensorTower says annual global app spending passed $100 billion for the first time in November.