Disney+ hits 86.8M paying users, hikes monthly subscription fee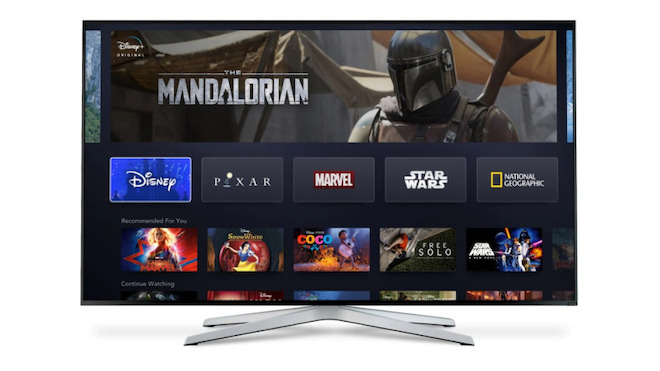 Disney+ has grown to 86.8 million paying subscribers, an increase of 13 million in the two months since it last reported user numbers.
CEO Bob Chapek announced the new subscriber counts during the company's virtual investor presentation on Thursday. The updated count represents new launches in Latin America, including the critical region of Brazil.
Disney chairman of international operations Rebecca Campbell said about 30% of the 86.8 million subscribers comes from Disney+ Hotstar in India.
Disney+ is no stranger to surges in user growth. From the end of March to early April, the streaming service gained about 16.5 million paying subscribers in just 10 days. It also famously gained 10 million signups on its first day of service.
Although Apple launched its Apple TV+ service a few weeks before Disney+, the Cupertino tech giant's streaming service doesn't appear to have seen the same level of success.
Apple hasn't disclosed subscriber counts for Apple TV+, but says it has 585 million paying subscribers across all of its Services. Sources suggest it's off to a lackluster start. The broader Services category has remained a bright spot throughout 2020.
Update: Disney on Thursday also announced a new services bundle that includes Disney+, ESPN+ and commercial-free Hulu for $18.99 a month. The bundle comes at a $6 premium over a similar offering that presents Hulu with ads.
Further, ESPN+ subscriptions will be accessible via the Hulu app in 2021.
Disney also announced plans to raise the price of Disney+ from $6.99 to $7.99 a month starting in March 2021.