How to get an App Store refund from your iPhone or iPad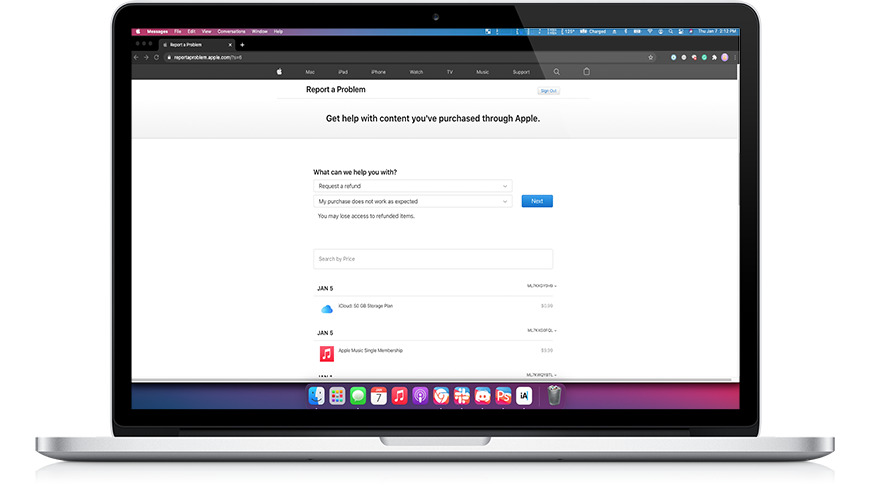 Whether you accidentally purchased the wrong season of your favorite show or wound up buying an app that was a dud, here's how to request a refund directly from Apple.
Everyone eventually winds up buying something they regret — it happens. This includes the times you've purchased an app that looked too good to be true, only to find out that it was terrible.
When you buy something through Apple, there are a few rules for getting a refund. Certain types of content, including apps, Apple Books, movies and TV, and music, may be eligible for a refund. Even some subscription services can be refunded as well.
Unfortunately, there's no guarantee whether or not you'll get a refund on your purchase, either. Parts of the refund process is left up to the discretion of whoever is handling it, should it pass through an actual person.
Still, it doesn't hurt to try. Here's how you can request a refund on a digital purchase from the App Store.
This is important — "Consumable" content, such as digital currency in an online game or other forms of in-app purchases are nonrefundable.
How to get a refund on the App Store
On your computer, phone, or tablet, head to reportaproblem.apple.com
Sign in with your Apple ID and password
In the dropdown box select Request a Refund
In the second drop down box, pick the appropriate reason
Scroll down to find the item you'd like a refund for
Select Next
Check the button next to the purchase(s) you'd like a refund for
Hit Submit
If the charge for your purchase is still pending, you cannot get a refund. Instead, you'll need to wait until the charge is cleared.
Refunds are not instant, either. It may take up to 48 hours before Apple makes a judgment call on whether or not Apple can refund your purchase. For store credit, it may take an additional 48 hours before you'll see the refund in your Apple ID balance.
It can take up to 30 days to refund money back to your credit or debit card and is primarily dictated by your financial institution. Apple advises anyone who doesn't see the refund after 30 days to contact their bank or credit card issuer.