TSMC set to outpace semiconductor industry thanks to Apple chip orders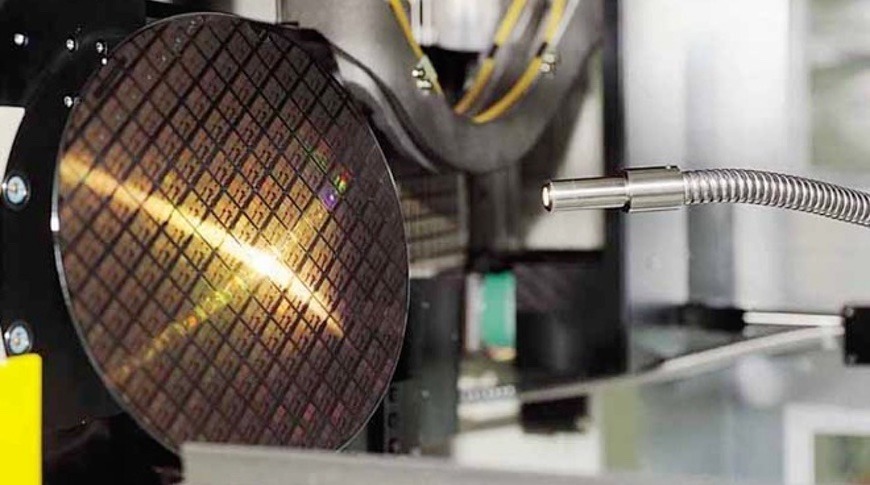 AppleInsider is supported by its audience and may earn commission as an Amazon Associate and affiliate partner on qualifying purchases. These affiliate partnerships do not influence our editorial content.
Apple chip partner TSMC will see growth in 2021 alongside the entire chip foundry industry, Counterpoint Research claims, with TSMC expected to keep outperforming the industry average with growth between 13% and 16%.
In its examination of the semiconductor industry sector, Counterpoint analysts reckon the entire market delivered "above-expectation revenue" in 2020, which it believes will continue into 2021. In its predictions for the year ahead, the firm is especially positive on TSMC and Apple's chip strategy.
While the industry enjoyed a 23% year-on-year growth of revenue in 2020 to $82 billion, Counterpoint believes it will grow to $92 billion for 2021, an annual increase of 12%. For TSMC, its forecast 13% to 16% sales growth in 2021 will outpace the industry at large if it is met.
This will in part be driven by TSMC's accelerating production ramp-ups of EUV-enabled (extreme ultraviolet lithography) nodes, generally covering 7-nanometer and 5-nanometer chips. EUV is thought to be a "critical factor in extending Moore's Law," increasing the transistor density of chips and potentially improving performance.
On the 5-nanometer level, TSMC started mass production in Q1 2020, followed by Samsung at least 6 months later. It is estimated that 5-nanometer wafer shipments will account for 5% of 12-inch wafers in the world for 2021, up from under 1% in 2020.
Apple is considered to be the top customer for 5-nanometer chips in 2021, passing all orders through TSMC, and is expected to make up 53% of shipments. This is due to Apple's use of 5-nanometer processes in A-series chips used in iPhones, as well as Apple Silicon.
Qualcomm may be the second-largest 5-nanometer wafer customer, partially due to Apple and the speculation Qualcomm's X60 modem may be adopted in the "iPhone 13."
In the 7-nanometer market, Apple is thought to only consume 6% of those wafers in 2021, in part due to the extremely crowded marketplace dominated by AMD, Nvidia, and Qualcomm.
Due to events such as trade wars and COVID-19, chip producers like TSMC are expected to prepare for "extra levels of components" due to a lengthening of the component supply chain to 26 weeks from late 2020. "In other words, we might see an ascending wave of double-booking pattern in matured nodes not only on TSMC but also more seriously on the second-tier foundry members," writes the firm.
"As long as the concern of supply chain disruptions persists, chip vendors would maintain a high level of inventory from Q4 2020," the analysts add, which could also enable "better-than-normal seasonality" in the first half of 2020 due to foundry customers placing wafer orders earlier.
A market expectation of TSMC's record-high of over $20 billion in revenue for 2021 "looks reasonable to us," says Counterpoint. "In our view, it will be a crossover year for TSMC's sales between its two growth pillars - smartphone and HPC."
TSMC is expected to expand its 5nm and 3nm capacities during 2021, with the latter thought to already be consumed by Apple. The "capex-to-sales ratio," used as an indicator of future growth, is expected to stay at peak levels for the year, at 40% for TSMC.
The report's rosy picture arrives ahead of TSMC's earnings call on January 14. It has reported record earnings for the December 2020 quarter, thought to be largely attributed to demand for the iPhone 12 range.