Epic Games takes Apple dispute to Australian market regulator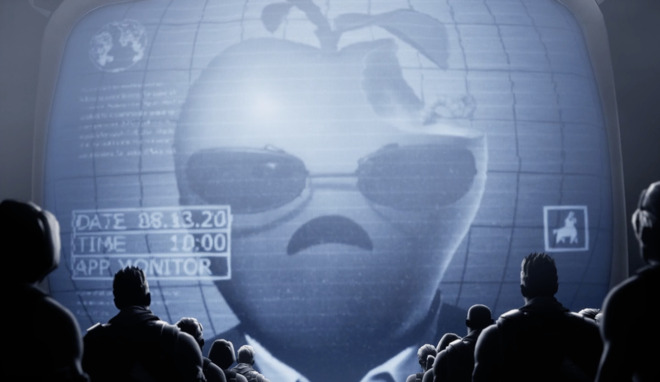 AppleInsider may earn an affiliate commission on purchases made through links on our site.
Epic Games has taken its App Store legal dispute with Apple in Australia to the country's market regulator, according to a new report.
The "Fortnite" maker has told the Australian Competition and Consumer Commission that Apple's "unrestrained market power" is suppressing competition and innovation, and is artificially raising the price of iPhone and iPad apps, Financial Review reported on Thursday.
According to its submission to the ACCC Digital Platforms Services Inquiry, Epic Games says that Apple is forcing App Store developers to pay a 30% "Apple tax" on the games they sell. It adds that the true commission should be closer to the single digits.
"Apple's conduct is symptomatic of unrestrained market power that results in significant harm to Australian consumers and the competitive process. In the absence of these anticompetitive restraints, app developers would have a greater ability to distribute their apps, leading to increased competition and innovation to the benefit of Australian consumers," Epic's submission reads.
The ACCC was already investigating whether Apple and Google abuse their power in their respective app stores. Epic Games had previously praised the ACCC for investigating App Store market power.
Epic Games sued Apple in Australia's Federal Court in 2020, alleging that the App Store breached multiple sections of the Competition and Consumer Act and the Australian Consumer Law.
That lawsuit claimed that Apple illegally "forces Epic (and other app developers) to only use Apple's App Store to distribute its software applications to the broad base of iOS device users, and to only use Apple's payment platform for purchases of their in-app content by iOS device users."
Apple in December 2020 asked the Australia Federal Court to toss out the lawsuit because Epic Games had promised to settle any disputes and litigation in the U.S.
Epic Games launched its campaign against Apple in 2020, after baiting the company into removing "Fortnite" from the App Store with the implementation of a direct payment system that bypassed Apple's own. That payment system was a violation of Apple's App Store guidelines.