Apple Health data used to convict man in wife's death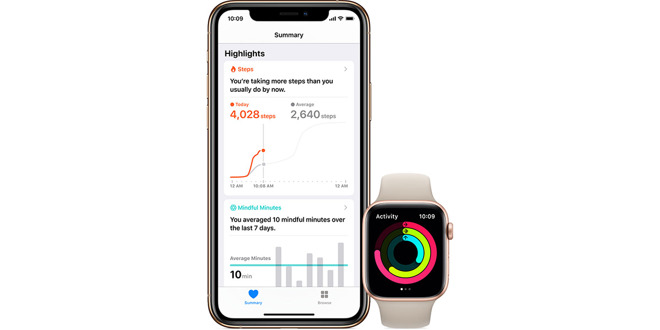 AppleInsider may earn an affiliate commission on purchases made through links on our site.
An Alabama man has been convicted of manslaughter in the death of his wife after police used Apple Health app data from his iPhone to contradict his alibi.
Jeff West, 47, was sentenced to 16 years in prison for the death of his wife, 42-year-old Kat West, according to The Birmingham News.
Kat West died from a blow to the head delivered by her husband, the jury found. Jeff West has maintained his innocence for more than three years since her death in January 2018. The Health app on his iPhone, however, told a different story.
West had told police that he fell asleep around 10:30 p.m. on Jan. 12, 2018 and woke up around 5:15 a.m. the next morning to the sound of police vehicles outside his home.
Data from the Health app on his iPhone, however, showed that he had actually taken 18 steps from 11:03 p.m. until 11:10 p.m. on Jan. 12.
Forensic analysis carried out on Kat West's device also showed that the last time she moved was around 10:54 p.m. That was around the time that Jeff claimed to be in bed. Additionally, police also found Jeff's fingerprints at the bottom of the bottle that was used to bludgeon his wife in the head.
According to The Birmingham News, prosecutors believe that Jeff killed his wife after an argument and proceeded to stage the scene to make himself look innocent. Jeff West was a trained crime scene investigator, they added.
West has been in prison for the last three years as the trial progressed, despite his claims of innocence. He was convicted of reckless manslaughter in November, and a judge handed down the 16-year sentence on Monday.