Hands on: updated Nomad iPhone 12 cases with MagSafe support
Nomad has announced a new line of iPhone 12 cases made from Horween leather that include support for Apple's MagSafe connectivity feature, and we go hands-on for a first look.
The new cases look identical to Nomad's original line of cases that debuted at the launch of the iPhone 12 line but have been updated with the magnets necessary to support MagSafe. Both the standard Rugged Case and the Folio cases have been updated, replacing the non-MagSafe models.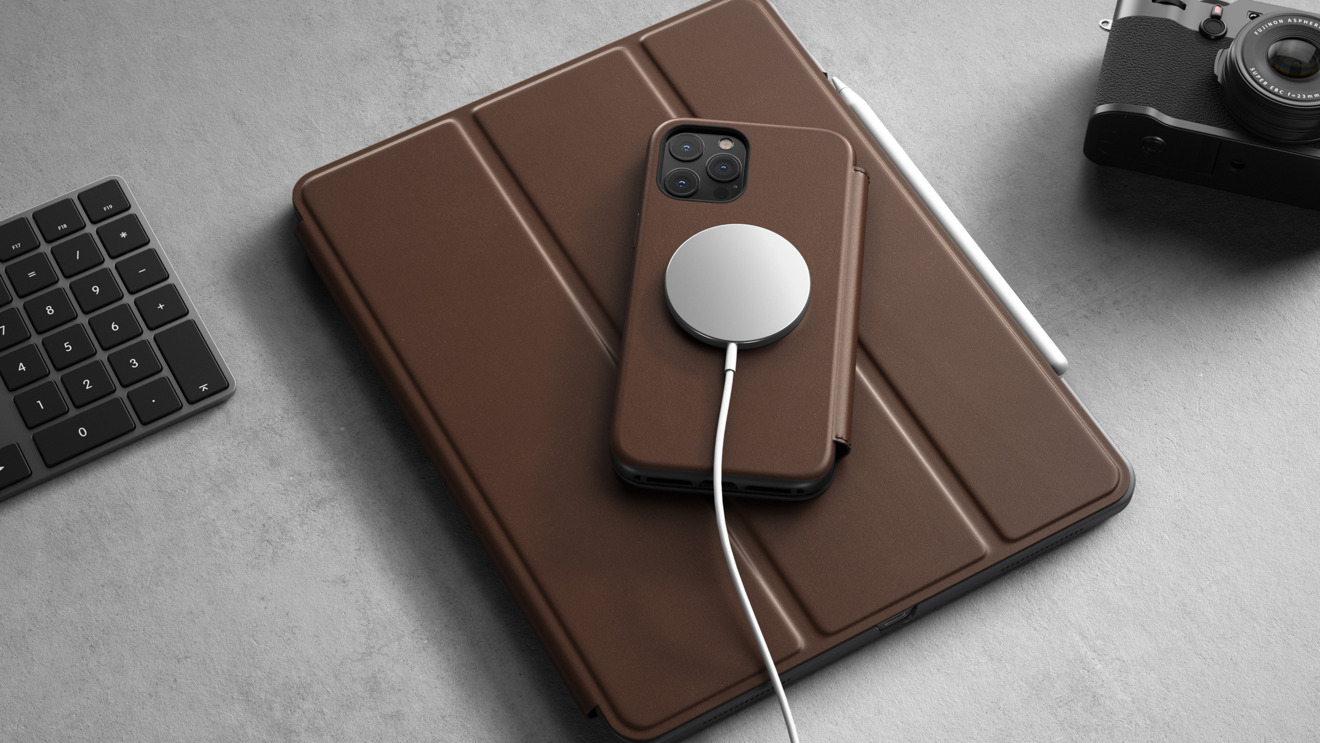 With MagSafe, users are able to expand the functionality of their devices via various accessories. There are MagSafe-enabled wallets, a smattering of MagSafe mounts, as well as fast 15W magnetic chargers. Without the integrated magnets, these MagSafe accessories would not be able to connect to the rear of the devices.
Hands on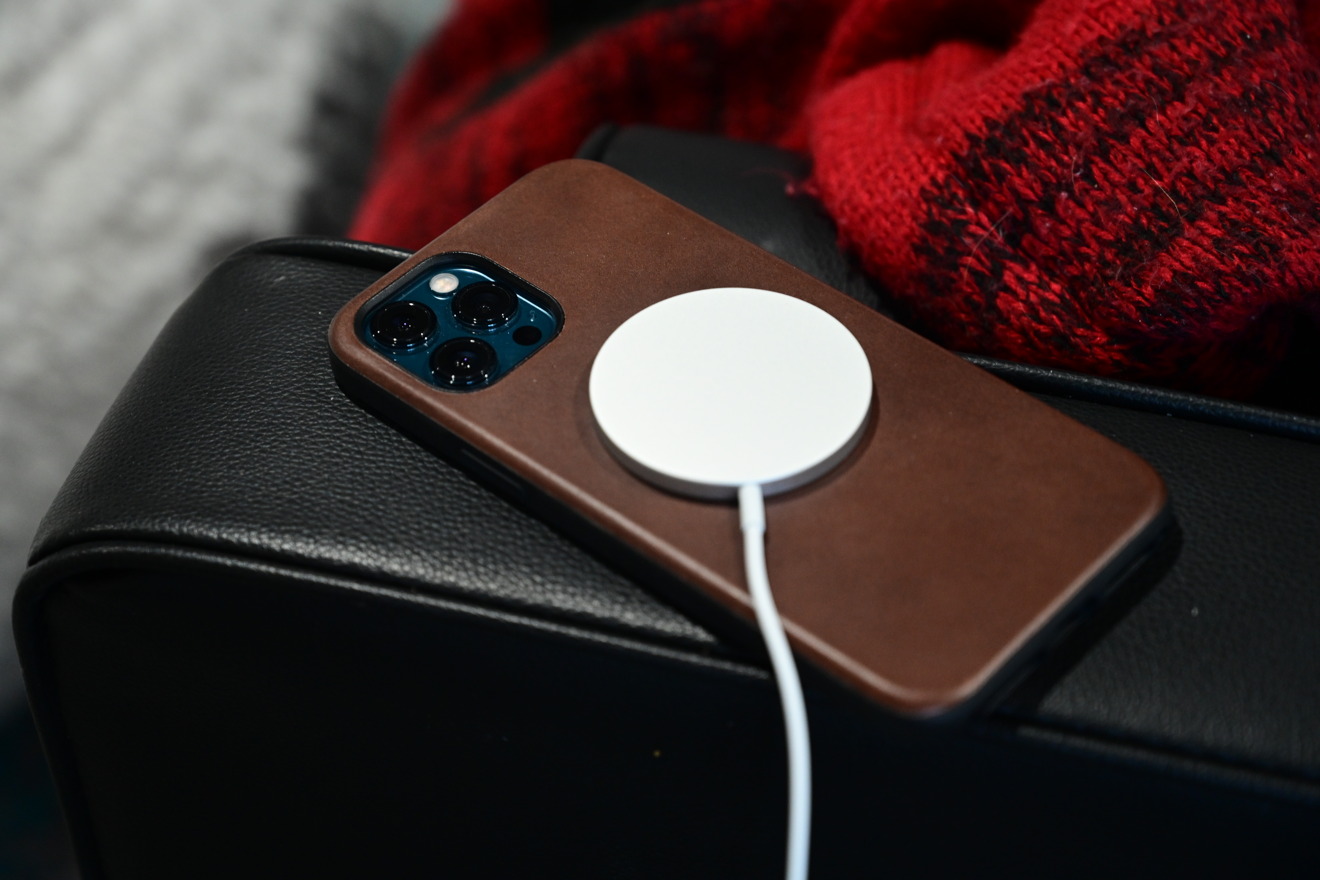 We got our hands on the cases a bit early to try them out. We're familiar with Nomad's line and the latest models, from the outside, and indiscernible. The only physical way to differentiate them is a circular stamp on the microfiber lining of the case. Unlike Apple's cases that feature a plastic ring, Nomad seems to have gone with a stamped indentation.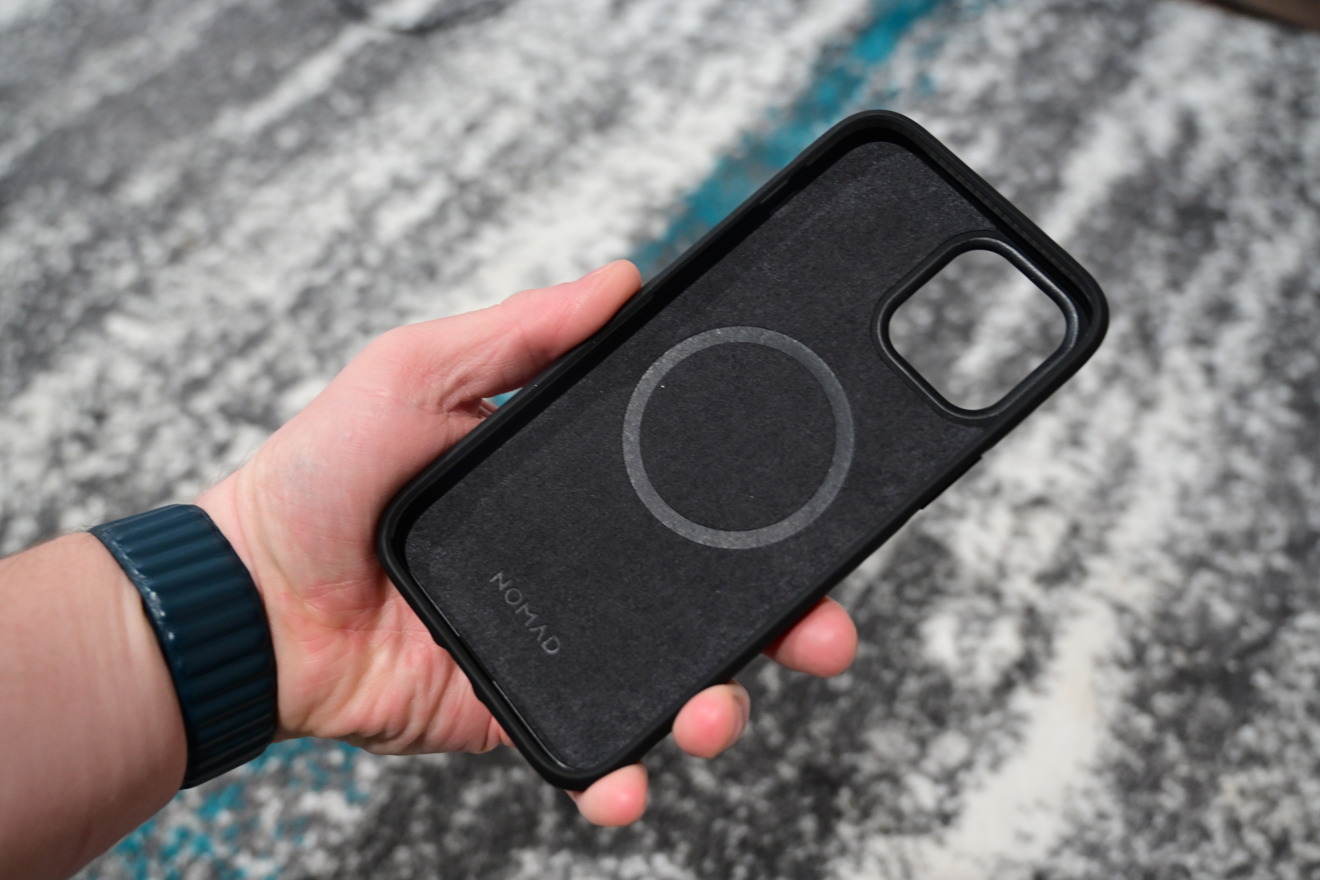 In our testing, we used Nomad's cases with our MagSafe puck, a few MagSafe docks, Belkin's car mount, and our Apple wallet. There were no issues with any of the items we tried, all working just as we expected them to be.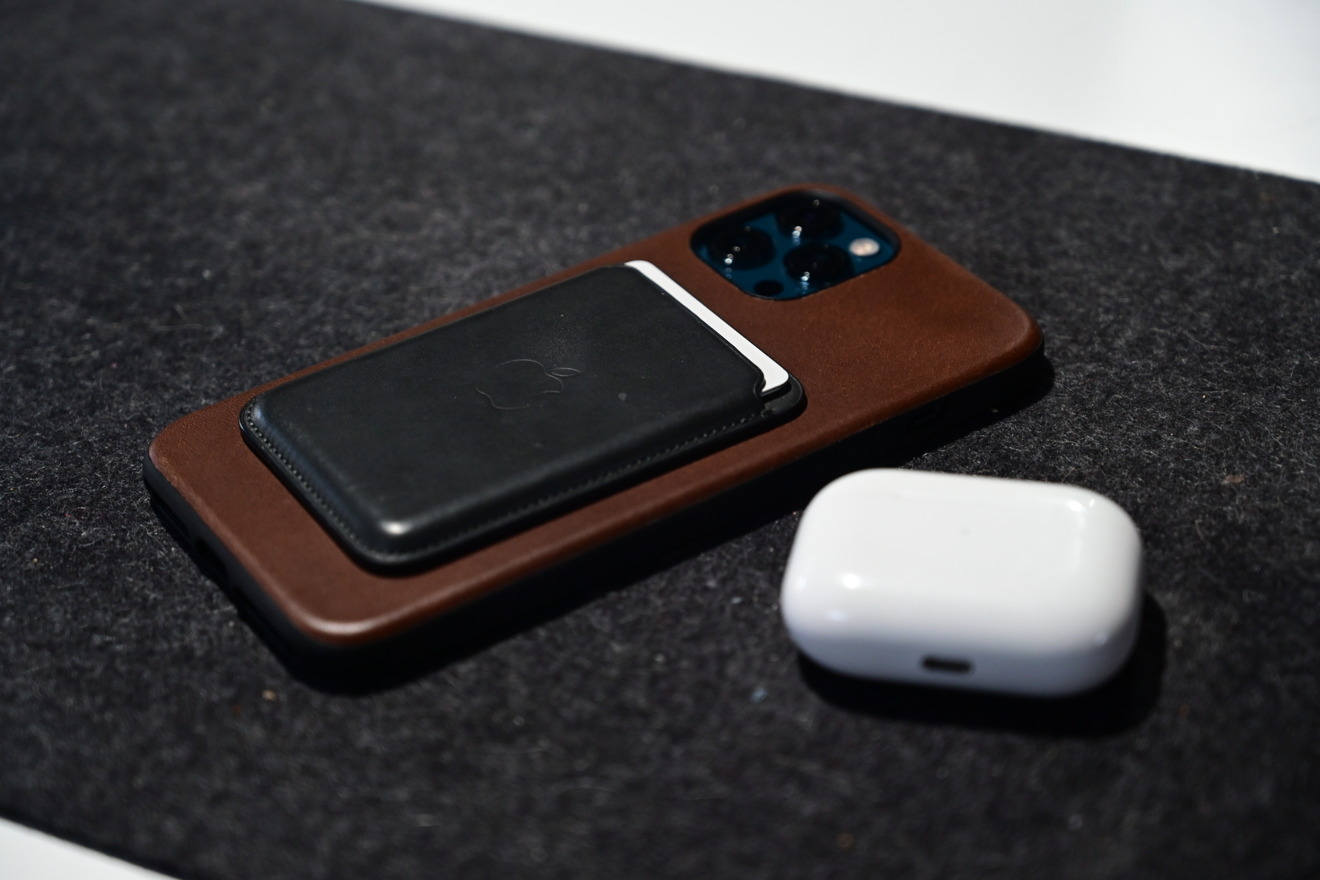 Nomad's signature Horween leather is a bit smoother than Apple's, which, at least here at the beginning, has a little less grip than Apple's cases on the wallet. It's still more of a hold than directly onto the back of the iPhone, though. The glass back is always more slippery than the leather.
One of Apple's early warnings about MagSafe was that it could impart an indentation on the back of any case you used. Apple's leather cases even have a sample pic with the indentation on them so you can see what to expect before you buy them. Nomad's cases will have the same fate as well.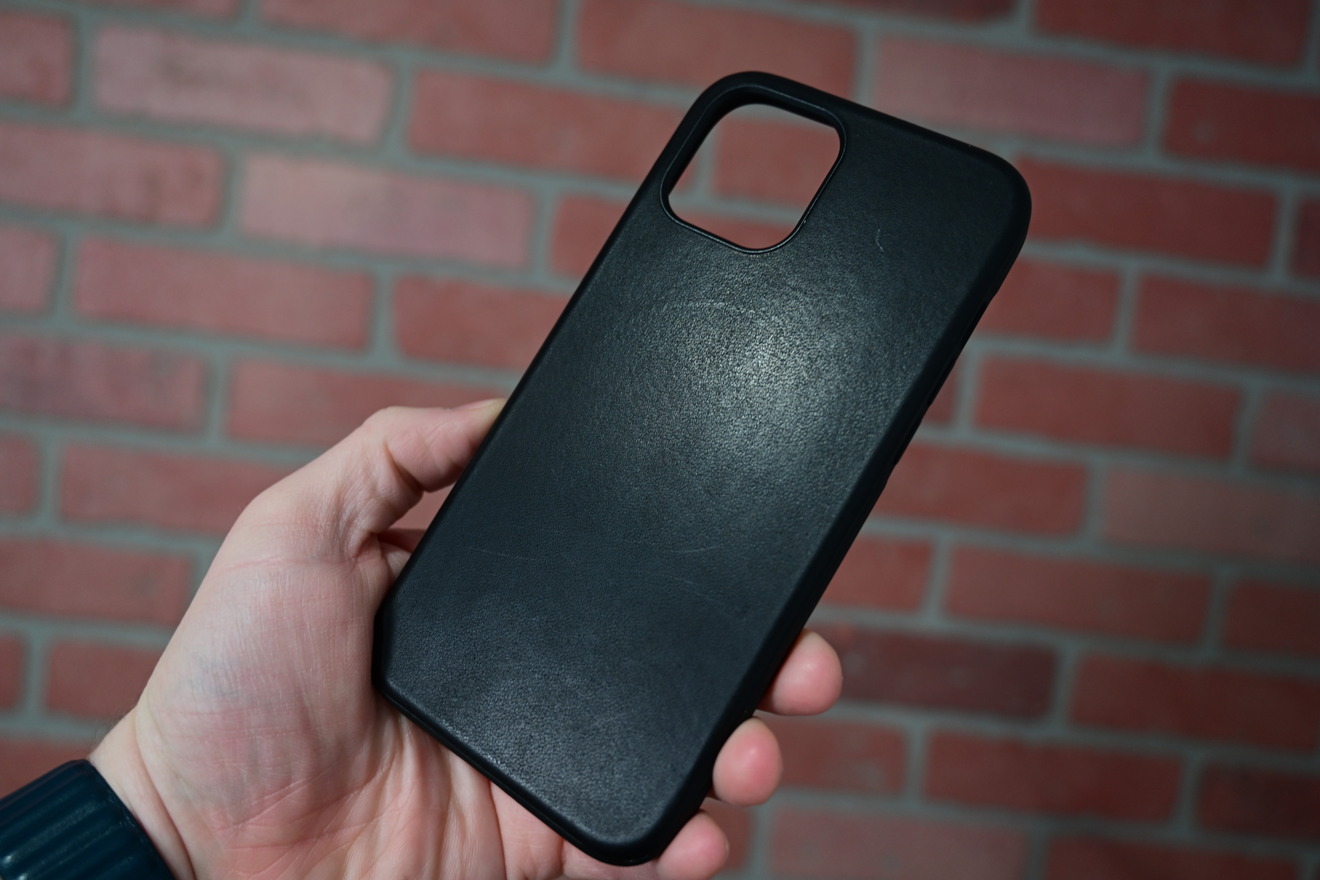 So far, we noticed the black case took on a circular indentation much quicker than the brown model. It is likely due to the additional color necessary to achieve the deep black versus the brown, and it rubbed off slightly as the MagSafe puck rotated around. Personally, we don't mind this look all that much, and Nomad also tells us that it will subside a bit as the leather ages. It develops a great patina over time and makes the MagSafe mark less pronounced.
These don't bear Apple's MFi certification logo but operate near-identical. They include a ring of magnets for holding onto mounts, chargers, and other peripherals and an alignment magnet used for accessories such as wallets, so they don't spin when attached. One difference between these cases and Apple's is that these don't include an NFC chip. When the cases are snapped onto your iPhone 12, there is no on-screen animation like Apple's initiates. The NFC chip doesn't offer any other benefit, so we won't dwell on its exclusion.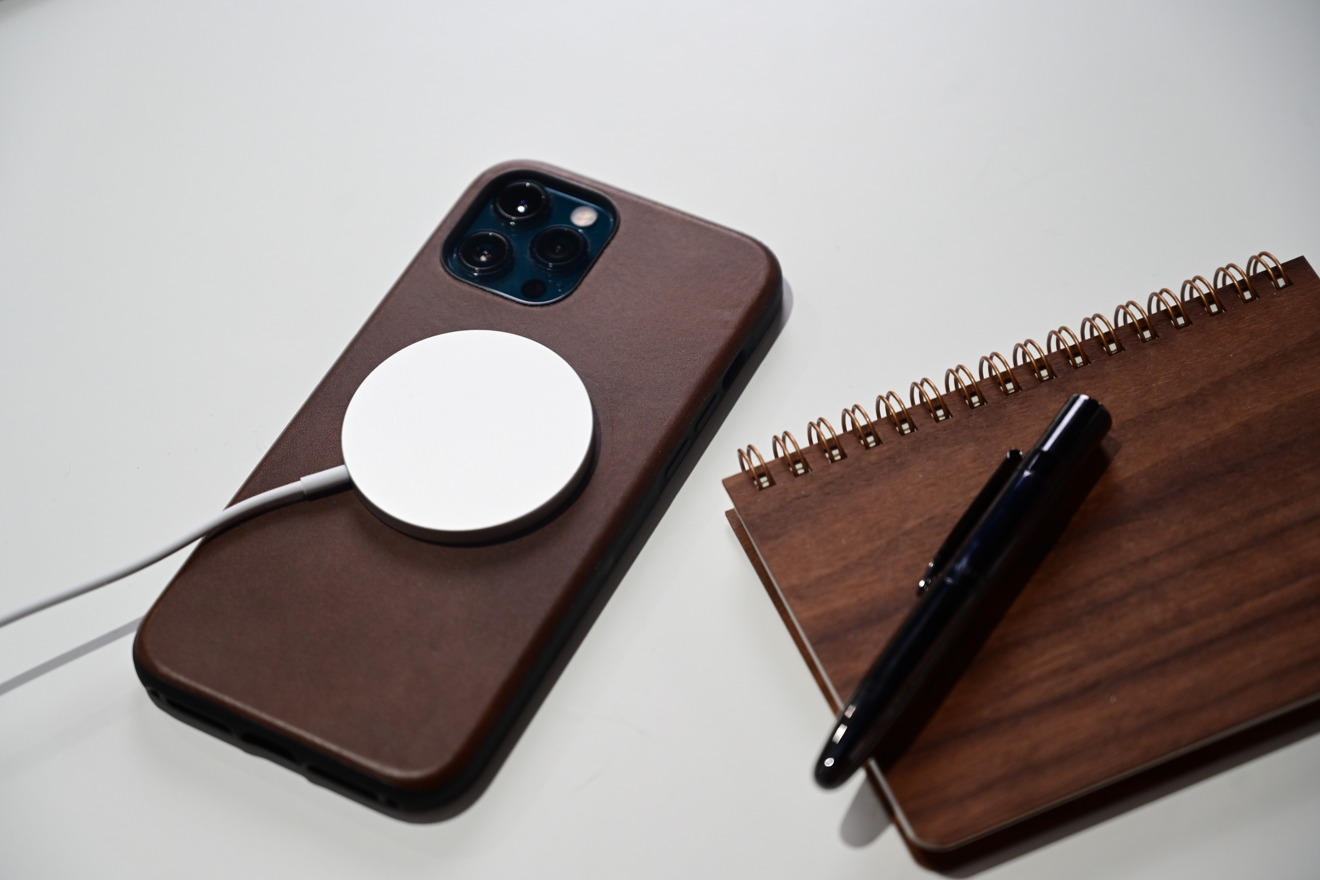 Since the launch of iPhone 12, there have only been a handful of cases that have supported MagSafe, and it has posed an issue for MagSafe's adoption to take off. Users want to choose their cases but haven't had much of an option at this point if they wanted something other than what Apple offers. Nomad's cases are fantastic in their own right and have gotten even better with the inclusion of MagSafe, but it's also likely just the beginning of the floodgates beginning to open.
Grab yours
The new MagSafe Nomad cases are available now through the company's website for $59.95 (Rugged) and $79.95 (Rugged Folio) in black, brown, and natural colors for all sizes of the iPhone 12 line.