Vintage Apple retail sign goes up for auction with $12,000 starting bid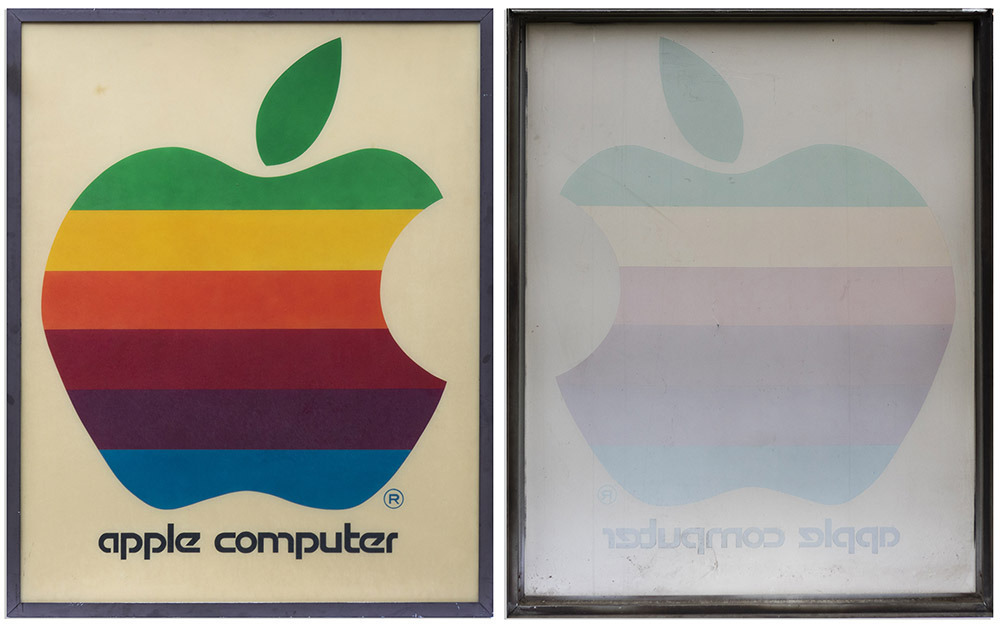 An original Apple retail sign that was used to advertise the company's computers in the late 1970s is set to hit the auction block later in February at a starting bid of $12,000.
The sign, which measures four feet by five feet, was displayed by an authorized reseller who first learned about Apple at a computer conference in 1976. The sign itself is dated to 1978. It goes up for auction on Thursday.
According to Nate D. Sanders Auctions, the acrylic sign has a few surface marks and some yellowing. The colors of the classic rainbow Apple logo remain bright and the sign is in "overall very good condition."
The auction listing is virtually identical to one that appeared in March 2020, aside from the price, which started at $20,000 at the time. It isn't clear if it is the same sign.
Apple products or memorabilia from the company's early days are popular and pricy auction items. A rare functional Apple-1 computer sold at auction for nearly $460,000 in 2020. In 2019, an original manual for the Apple-1 fetched a $12,000 price at a Boston-based auction house.