Apple sold nearly half of all mobile phones in Japan in 2020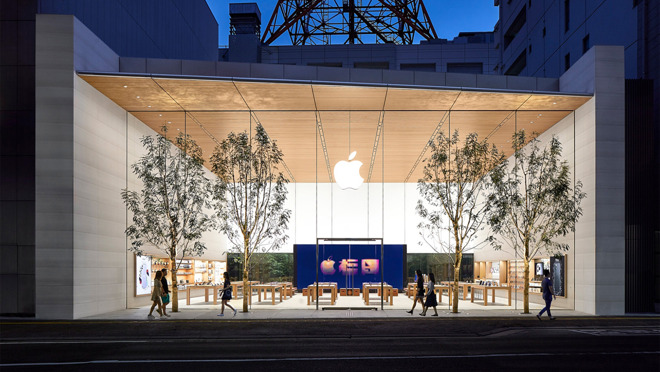 AppleInsider may earn an affiliate commission on purchases made through links on our site.
Research firm International Data Corporation (IDC) released its end-of-year report on Japan phone sales, and Apple dominated the field led by the iPhone 12.
In the final quarter of 2020, Apple had a 52.6% mobile market share on 6.015 million units shipped. That marks a 13.8% year-over-year growth for the same quarter. The report notes that the shipments were mostly 5G-capable phones, including the iPhone 12, iPhone 12 mini, iPhone 12 Pro, and iPhone 12 Pro Max.
For the entire year of 2020, Apple also led the way. According to the IDC data, Apple shipped 15.63 million units for a 46.5% market share. Apple's annual totals for 2020 marked an 8.3% increase over 2019.
Trailing Apple in Q4 mobile shipments was Japan's Sharp, with a 12.4% share on 1.4 million units shipped. Kyocera, another domestic company, came in third, with a 7% share and 801,000 shipments. Samsung rounded out the top four, with 6.8% on 781,000 shipments.
These mobile shipments include both smartphones and conventional feature phones. When looking at smartphones only, Apple also led the way with a 47.3% share. The only change in ranking for smartphones only is that Samsung took third place and Kyocera dropped to fourth.
Despite the COVID-19 pandemic and related store closures, total smartphone shipments from all vendors increased by 10.3% year-over-year. That marks a recovery from 2019 when the country had seen mobile shipments drop from the previous year. However, the report notes that the average handset price continues to decrease, sparking concerns for smaller smartphone vendors.