Apple overtakes Samsung as global top smartphone manufacturer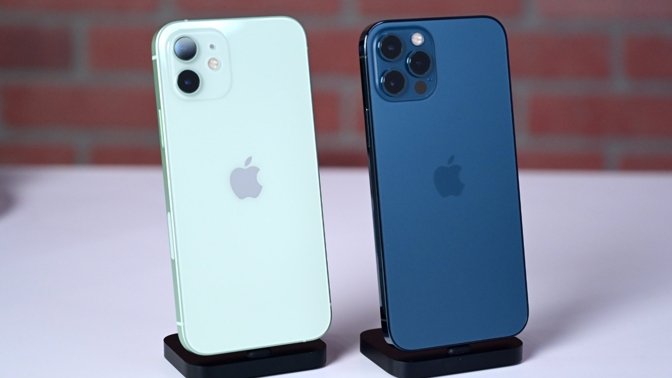 AppleInsider may earn an affiliate commission on purchases made through links on our site.
TrendForce analysts claim Apple produced 77.6 million iPhones in the fourth quarter of 2020, with iPhone 12 models accounting for approximately 69.8 million.
After only just edging out Samsung in Q4 2020 sales in Europe, a new report says that globally Apple sold 10 million more phones than its rival in the same period. Analysts from Trendforce also say that the usual post-holidays dip in sales appears to be considerably less than usual.
"Even though the share of high-end models in global smartphone sales shrank in 2020 due to the COVID-19 pandemic," says TrendForce in a report, "Apple was able to push through the headwinds and capture market share by introducing 5G models and adopting an aggressive pricing strategy."
"Apple produced 77.6 million units of iPhones in 4Q20, an 85% increase QoQ, thereby overtaking Samsung and ranking first amongst all smartphone brands," the report continues. "It should also be pointed out that iPhone 12 devices accounted for about 90% of the iPhone production in 4Q20."
In comparison, Samsung reported a quarter-on-quarter decline of 14%, meaning it produced 67 million phones in Q4 2020. TrendForce analysts expect that Samsung's earlier than usual release of the Galaxy S21 will make it regain the top spot.
"Nevertheless, retaining the leadership position will be increasingly challenging for Samsung as it has been losing market share to several Chinese brands that have risen rapidly over these past few years," says the report.
TrendForce also predicts higher than expected sales for all manufacturers in the first quarter of 2021.
"Historically, smartphone production tends to experience a QoQ drop of around 20% for the first quarter as demand collapses from the peak-season level of the fourth quarter of the preceding year," it says. "However, the performance of the first quarter of this year is expected to defy seasonality."
Specifically, TrendForce expects total iPhone production to reach 54 million in Q1 2021, "with iPhone 12 models again accounting for about 80% of this figure."