Antitrust scholar Lina Khan reportedly selected for FTC by Biden administration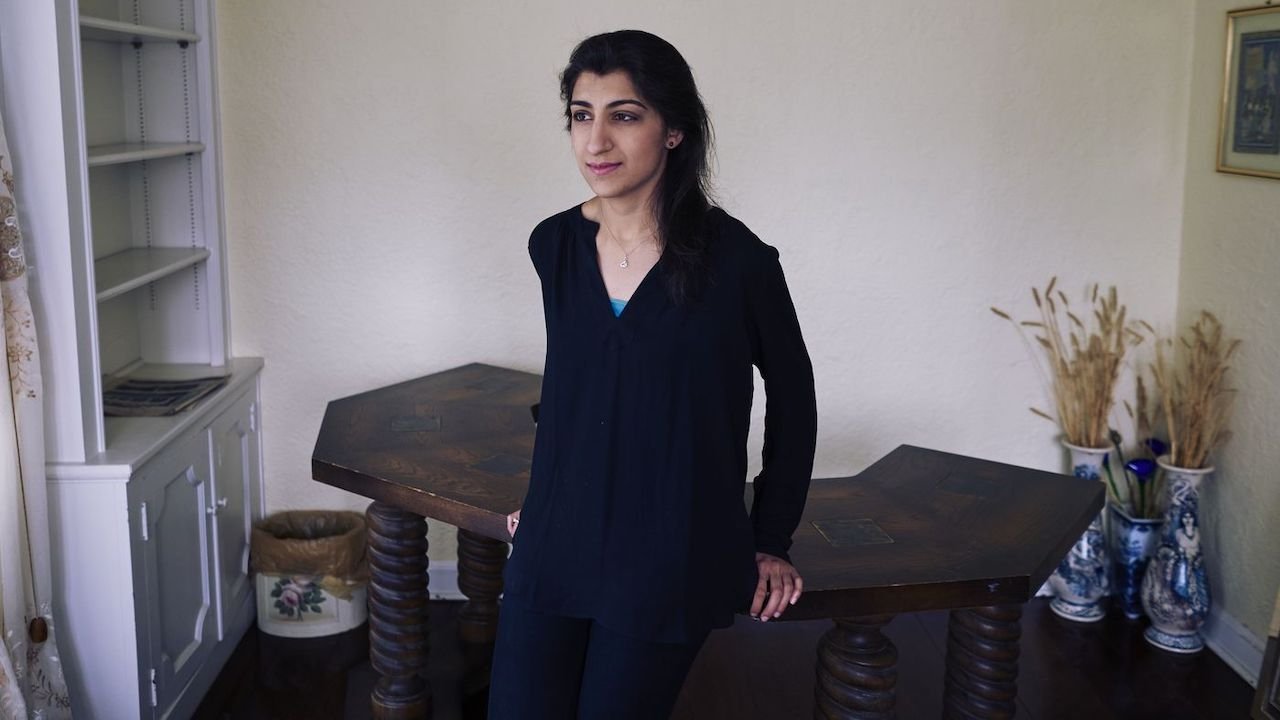 President Joe Biden reportedly plans to nominate legal scholar Lina Khan, who specializes in antitrust and competition law, to the Federal Trade Commission.
The pick is only the latest signal that President Biden may be preparing to square off against the dominance of technology giants with an aggressive legislative agenda. Earlier in March, the president tapped Big Tech critic Timothy Wu to help shape U.S. competition policy.
Khan is a Columbia Law School professor whose research has focused on technology markets, according to Bloomberg. She's served as an aide to FTC Commissioner Rohit Chopra, worked for the New America Foundation and Open Markets Institute.
She has also served as a counsel to the U.S. House Judiciary antitrust subcommittee, which conducted a 16-month investigation into tech companies and their market dominance. The subcommittee is currently preparing to introduce new legislation to reshape antitrust regulations.
In a 2017 article for the Yale Law Journal, Khan argued that current U.S. antitrust law doesn't sufficiently counter the anti-competitive effects of platform-based business models like Amazon.
If she is confirmed by the Senate, Khan would join the five-member FTC amid increasing scrutiny of Big Tech companies like Amazon, Google, Facebook, and Apple. She would be one of three Democratic commissioners at the agency.
The FTC in December 2020 filed an antitrust lawsuit against Facebook alleging that the social media giant engages in anticompetitive practices. According to the complaint, Facebook has been "illegally maintaining its personal social networking monopoly through a years-long course of anticompetitive conduct." In January, the FTC called Apple and Google the "gatekeepers" of the mobile gaming industry.
Other antitrust regulators, including at the Department of Justice, are also investigating companies like Google and Apple. The Justice Department is probing Apple's App Store policies. In recent years, the company has faced stiff criticism for its walled-garden ecosystem and its 30% cut of app and in-app purchases. The DoJ is also investigating features like "Sign in With Apple" for potential anti-competitive behavior.
The Justice Department has also launched an antitrust lawsuit against Google. Apple's search deal with Google is reportedly a centerpiece of that complaint.
According to Politico, the potential appointments of Khan and Wu herald a shift in philosophy from President Biden's Democratic successor, President Barack Obama. Obama, in contrast, proudly forged an alliance between the Democratic Party and Big Tech. Khan and Wu have spearheaded the progressive backlash against major technology companies.
Apple has responded to antitrust criticism by denying any wrongdoing. On the App Store, for example, the company says that it "vehemently disagrees" with the House report claiming that it enjoys a monopoly.