'AirPods 3' shown in new renders based on supply chain leaks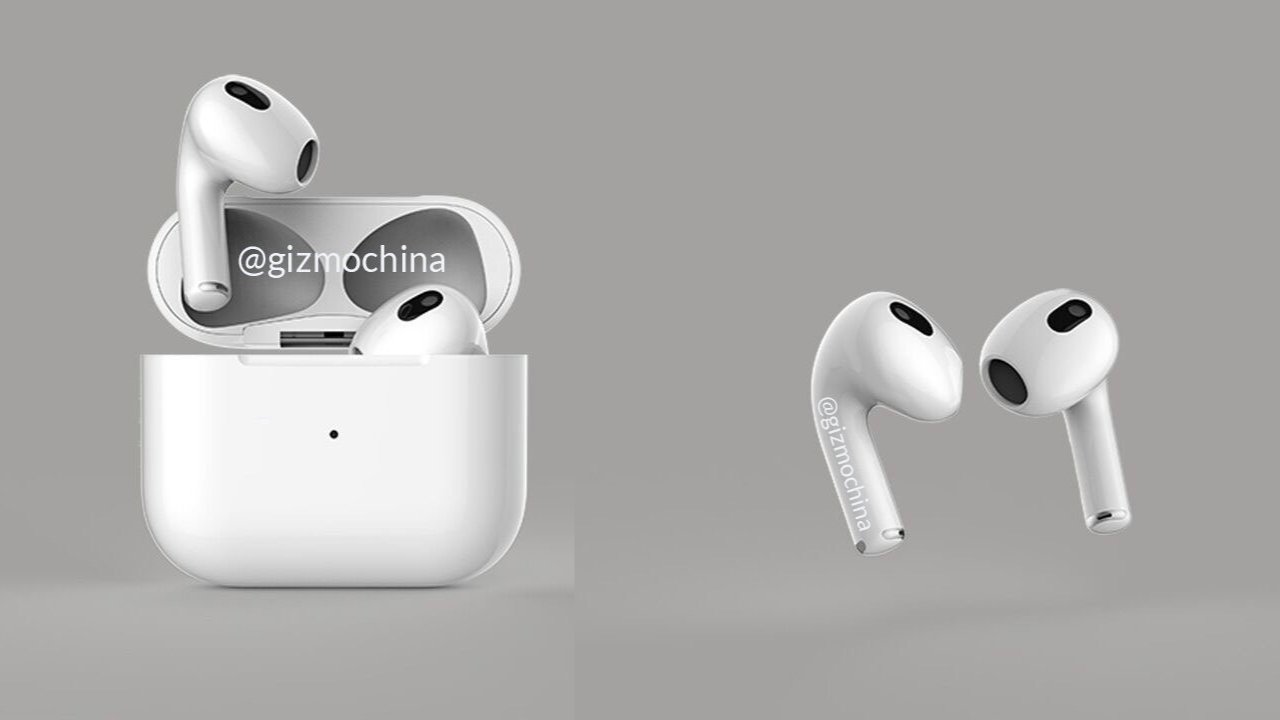 The "AirPods 3" are expected to debut during a March 23 Apple event, and new renders allegedly show off their pro-like design.
The "AirPods 3" may be a hybrid design between the AirPods Pro and standard AirPods. They are said to have shorter stems and possibly feature changeable tips instead of the one-size-fits-all design.
According to Gizmochina, these renders are based upon leaks provided by suppliers. They describe the new model as having a shorter stem and replaceable ear tips, however, the renders seem to show a one-size-fits-all design. It is also possible the ear tips are not in the render and the source has more information than the image presents.
The report indicates that Apple could include Active Noise Cancellation (ANC) with the refreshed earbuds.
If the "AirPods 3" gain a new design, changeable tips, and ANC with this update then the current AirPods Pro will have nothing left to distinguish itself from the rest of the lineup. Since these may be taking on the pro features at a lower price point, they may also be the long-rumored "AirPods Pro Lite."
Leaked images have shown an identical design to these renders. Seemingly these sources come from two different leaks, but the renders could also be based on the previously leaked concepts.
The increased frequency in leaks suggest an impending launch rumored for March 23.