More in-store 'Today at Apple' classes will run in Apple Sanlitun in Beijing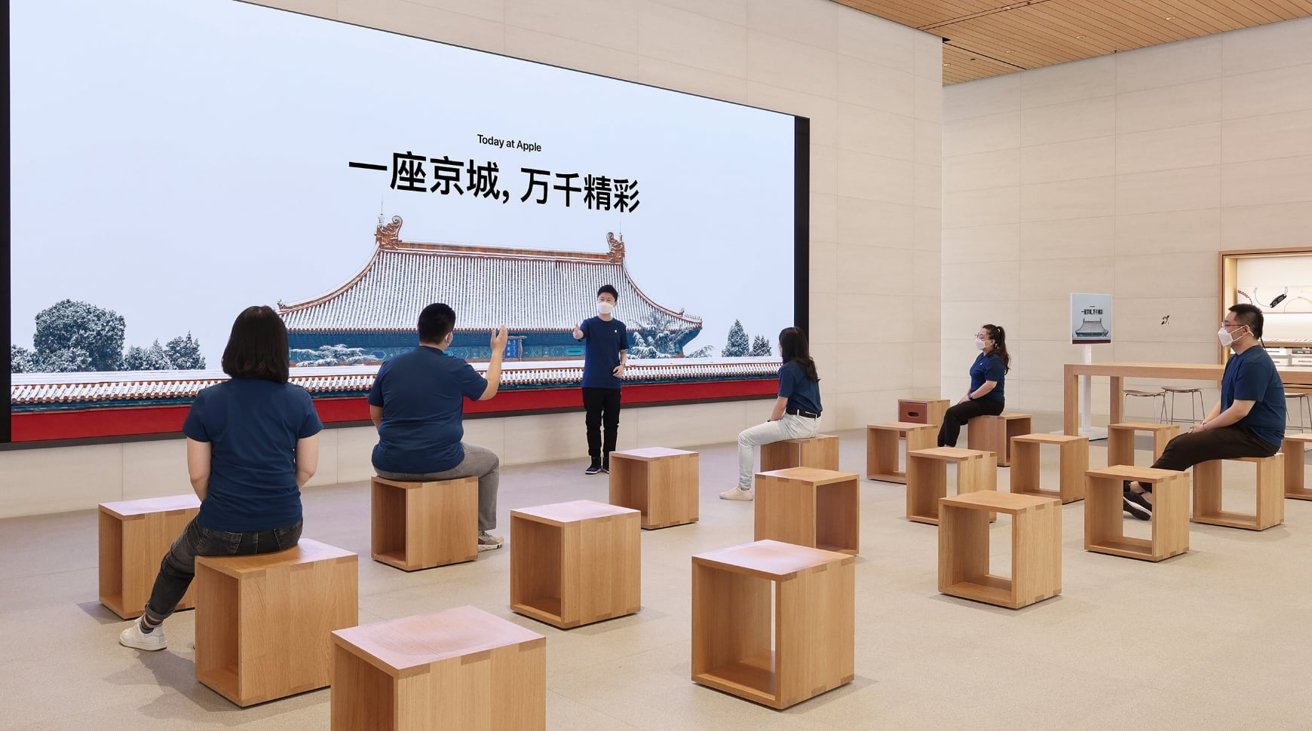 Apple is continuing to run its in-store Today at Apple events in China, with a new series of courses at its Apple Store in Sanlitun, Beijing celebrating the art of the city in collaboration with 16 artists.
Announced on Saturday, the new series titled "A Capital, Thousands of Wonders" will run from April 16 until June 6, and will offer a mix of events in which customers can participate.
A total of 12 courses will be offered, as reported by 9to5Mac, planned with the assistance of artists including Zhu Kai, Cai Teng, and members of Mars Radio Band, among others.
Of the 12 courses, 10 will be in-store, and will include a Light and Shadow lab involving iPhone photography for street culture, portraits, and architecture shots of the Forbidden City, led by photographer Zhu Kai and app developer Kang Xialou. It will also cover the use of photo apps to retouch images.
An Art Lab will be offered, teaching the use of an iPad and Apple Pencil to create Chinese landscape paintings and abstract art. Chen Han will lead teaching abract art, while Chen Mingyong will redraw the painting "A Thousand Miles of Rivers and Mountains," and Dajuzi Basic will teach cartooning.
An App Lab will go through using Keynote to create app prototypes of traditional craftmanship. App designer Sun Yong will discuss with participants about traditional crafts and techniques, and how to make a prototype app based on it.
A Music Lab will guide people to use GarageBand to play gongs and drums in Peking Opera, to create personal music inspired by Mongolian folk music, and to create and record modern music.
Two online courses are also being offered, with Big Orange teaching the use of an iPad and Procreate to generate cartoon images. Mars Radio Band will teach the use of GarageBand for music production.
Since the onset of the online audience while the majority of stores remain unusable for such events. Some in-store Today at Apple workshops have taken place since August 2020, chiefly occurring in China.