Apple could launch premium podcast subscription during 'Spring Loaded' event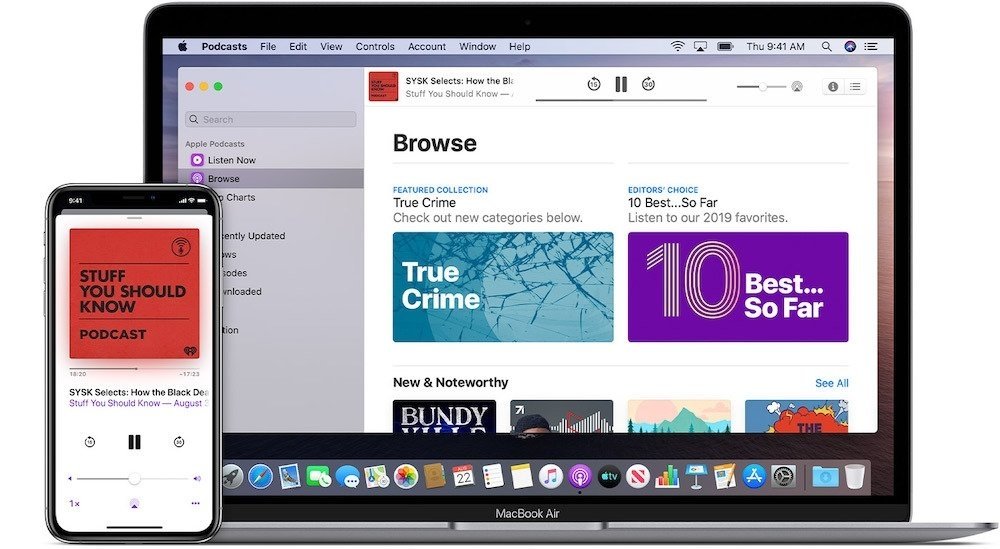 Apple may use its "Spring Loaded" event on Tuesday to launch a premium podcast subscription, one which could provide exclusive programming to paid users.
Apple will be holding a special event on Tuesday, one expected to feature the launch of a number of hardware products, including new iPad Pro models and an iMac refresh. However, there appears to be a chance Apple could use it to bolster its Services arm with a new feature.
In a tweet, Vox Media's Peter Kafka claims he is "pretty sure Apple is prepping its own podcast plan - a paid service - on Tuesday." Bolstering the claim, a tweet by Steve Moser of MacRumors said the supposed announcement lines up with his own findings from March relating top the iS 14.5 beta ,which includes a new account button in the Listen Now tab.
This is not the first time a rumor has surfaced over a possible premium podcast subscription service. In January, reports claimed Apple was in discussions over the service, which would presumably include exclusive content.
Apple is already working on its own exclusive content for its users, and has created Apple Original podcasts related to its Apple TV+ shows. This includes podcasts with Oprah, as well as shows promoting "The Line" and "For All Mankind."
It is likely that such a move would be an attempt to counter rival audio service Spotify's moves to court podcasters into creating exclusive content. A premium offering could allow Apple to offer lucrative deals to podcasters in exchange for exclusivity, bringing audiences over to its own platform.
If it launches, Apple will probably incorporate it as part of the Apple One subscription alongside its other premium offerings.