WaterField debuts two-in-one sleeve that can hold both a MacBook and iPad Pro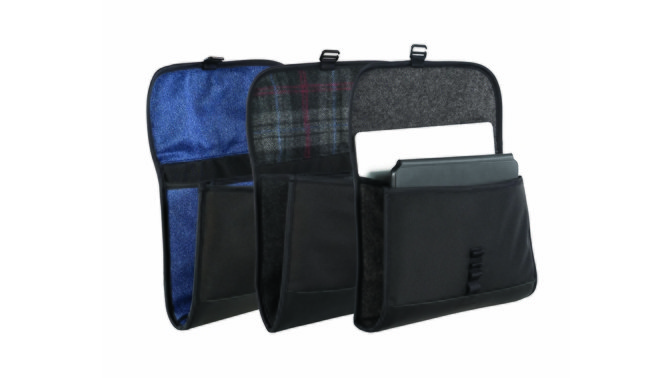 AppleInsider may earn an affiliate commission on purchases made through links on our site.
WaterField Designs has announced a new two-in-one sleeve that can accommodate both a MacBook and an iPad at the same time.
The Double-Take Sleeve is crafted from ballistic nylon, leather, and a padded, wool-blend lining. It features a dual-sleeve compartment system that can carry a laptop and a tablet, or two laptops.
Additionally, the sleeve has a dedicated Apple Pencil slot, a simple accessory pocket, and multiple carry options — including shoulder straps.
The main sleeves, which consist of two compartments sewn together like an accordion, can accommodate an iPad and a MacBook with or without a Smart Case. The company says that it also functions for users with only one laptop or tablet, since the other compartment can be used to store notebooks, files, or other accessories.
WaterField says that the Double-Take Sleeve protects MacBook or iPad devices with impact-absorbing foam and reinforced seams and corners. The exterior is backed with water-resistant acrylic.
The Double-Take Sleeve is available in 13-inch and 16-inch configurations. They start at $129 and will ship out to customers on April 29.