Stolen Quanta documents show MacBook Pro with SD card slot, MagSafe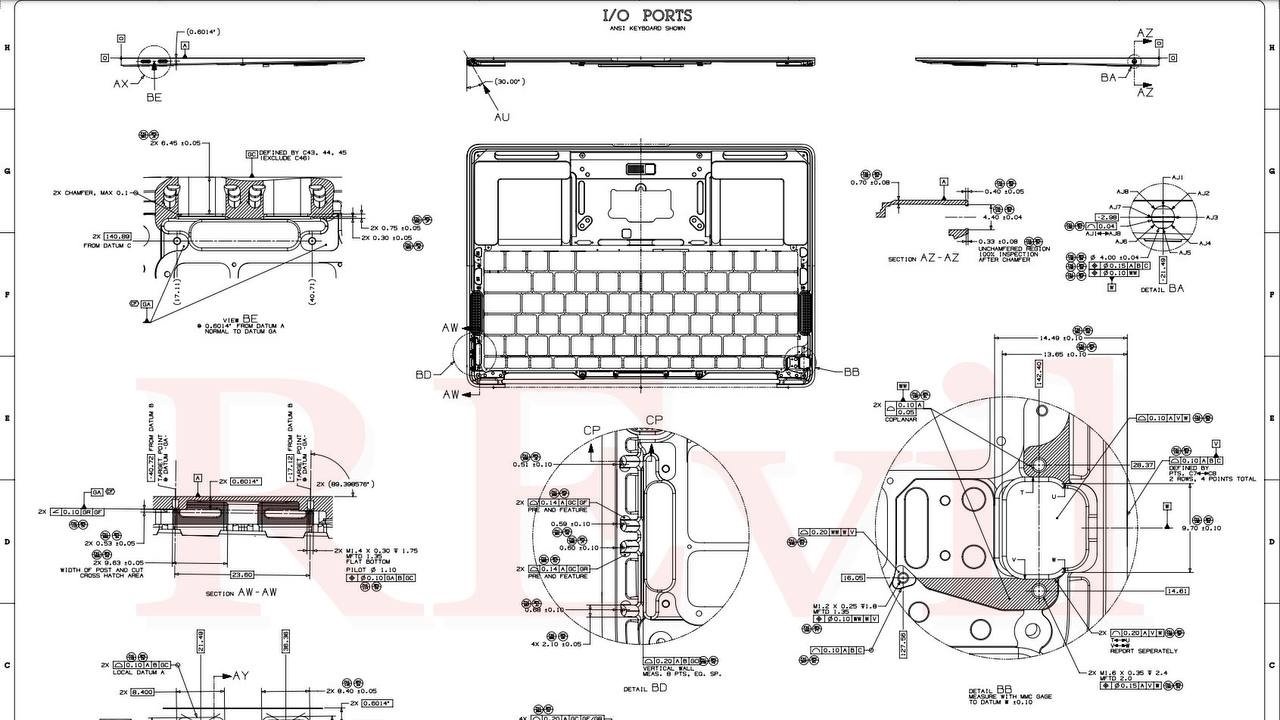 Schematics stolen from Apple supplier Quanta Computer by ransomware gang REvil seemingly confirm that MagSafe, an SD card slot, and HDMI will be coming to a future MacBook Pro.
On April 20, REvil posted on the dark web that it had obtained stolen documents revealing details of upcoming Apple Watch, MacBook Air, and MacBook Pro models. The group is threatening to leak the documents unless Apple pays a ransom.
AppleInsider was able to independently view the documents that have already been leaked on the dark web. While it isn't possible to verify their authenticity, they appear genuine and filled with deeply technical information.
If legitimate, the documents do appear to show the I/O of an upcoming MacBook Pro model. On the right side of the machine, there's an HDMI port, a Thunderbolt 3 and USB-C port, and an SD card reader. The other side of the I/O setup includes two additional Thunderbolt 3 ports. Additionally, the schematics show what appears to be a MagSafe charger on the side with the two Thunderbolt 3 ports.
The leaked schematics contain many other apparent technical details about the upcoming device. For example, at least one leaked schematic shows a MacBook Pro model without a Touch Bar. Like the MacBook Air, the model has a dedicated key slot for Touch ID.
The document showing the I/O setup of the next-generation MacBook Pro was first spotted by 9to5Mac.
Earlier in 2021, well-connected analyst Ming-Chi Kuo forecast that an SD card reader and HDMI port could make a return to the MacBook Pro lineup in the second half of 2021. Bloomberg has also reported that the 2021 models could regain a MagSafe connector.
The leaked schematics specifically refer to devices with internal monikers of "J314" and "J316," which correspond to code names for upcoming 14-inch MacBook Pro and 16-inch MacBook Pro models divulged by Bloomberg in January. The documents are dated March 2021.
REvil is also threatening to release new leaks if Apple doesn't pay the ransom by May 1.
Apple told The Record that it was looking into the incident but had nothing to share. Quanta confirmed to Bloomberg that it had suffered an attack, but didn't explain if or how much data was stolen.