Month-end M1 MacBook Pro price wars knock $150 off popular models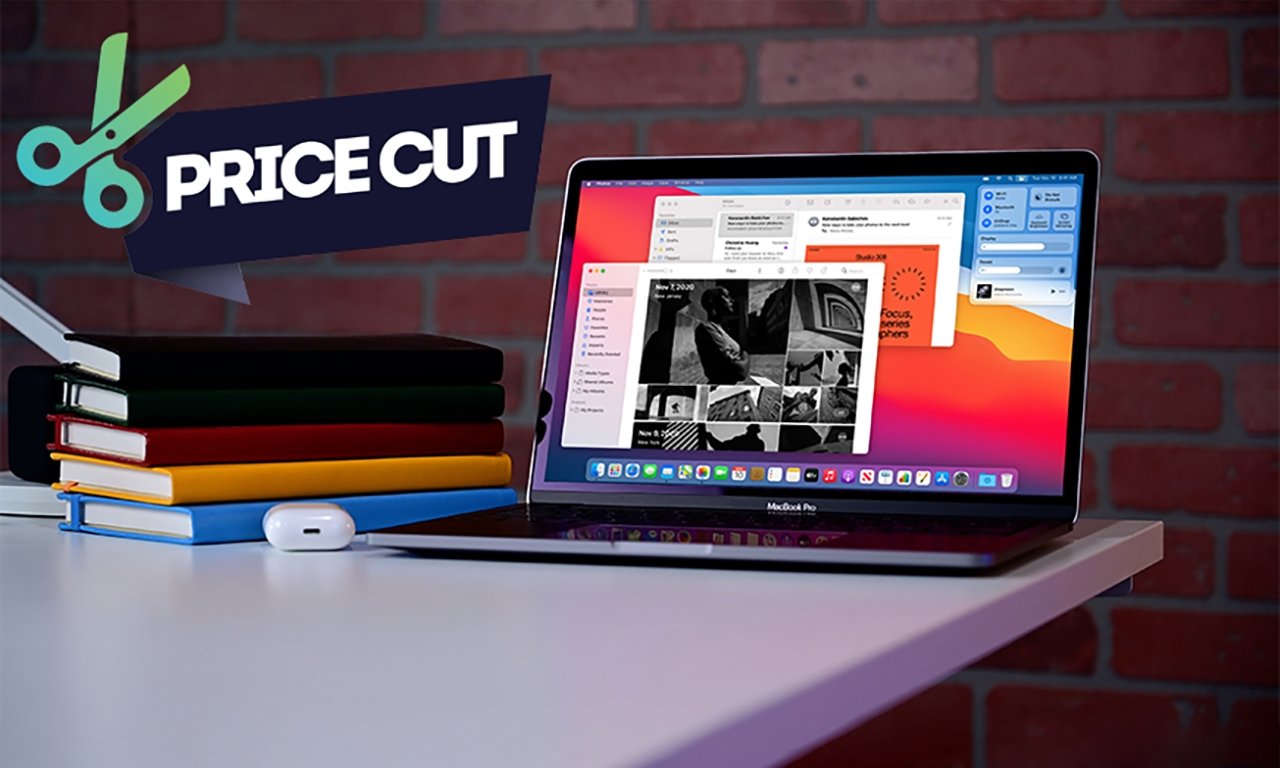 AppleInsider is supported by its audience and may earn commission as an Amazon Associate and affiliate partner on qualifying purchases. These affiliate partnerships do not influence our editorial content.
Deals on M1 MacBook Pros are hitting a fever pitch as retailers issue month-end sales on the latest 13-inch models. Save $150 instantly on retail configs and up to $200 on upgraded specs.
Month-end M1 MacBook Pro specials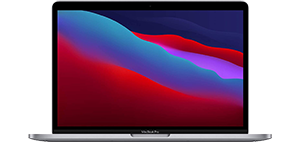 M1 MacBook Pro 13-inch Prices
AppleInsider may earn commission on products purchased through affiliate links.
---
Configurations
Discount
M1, 8GB, 256GB (Space Gray)

$1,299.00

$1,165.00

Coupon

Price with $34 promo code APINSIDER. Same code takes $50 off AppleCare. As always, if you have any issues, you can reach out to us at [email protected] and we'll try and help.

$1,179.00
$1,179.00
$1,234.05

Coupon

Exclusive AppleInsider pricing when you shop through our Expercom links. Plus, save $40 on AppleCare for the MacBook Pro. As always, reach out to us at [email protected] if you have trouble seeing the exclusive deals.

$1,299.99
$1,199.00
$1,249.00
$134.00
M1, 8GB, 256GB (Silver)

$1,299.00

$1,189.00

Coupon

Price with $60 promo code APINSIDER. Plus, save $50 on AppleCare with code. As always, if you have any issues, you can reach out to us at [email protected] and we'll try and help.

$1,169.00
$1,169.00
$1,234.05

Coupon

Exclusive AppleInsider pricing when you shop through our Expercom links. Plus, save $40 on AppleCare for the MacBook Pro. As always, reach out to us at [email protected] if you have trouble seeing the exclusive deals.

$1,299.99
$1,199.00
$1,249.00
$130.00
M1, 8GB, 512GB (Space Gray)

$1,499.00

$1,349.00

Coupon

Price with $50 promo code APINSIDER. Add AppleCare and save another $50 with same coupon! As always, if you have any issues, you can reach out to us at [email protected] and we'll try and help.

$1,349.00
$1,349.00
$1,424.05

Coupon

Exclusive AppleInsider pricing when you shop through our Expercom links. Plus, save $40 on AppleCare for the MacBook Pro. As always, reach out to us at [email protected] if you have trouble seeing the exclusive deals.

$1,499.99
$1,499.00
$1,494.00
$150.00
M1, 8GB, 512GB (Silver)

$1,499.00

$1,400.99

Coupon

Price with $49 promo code APINSIDER. Plus, save $50 on AppleCare with the same code. As always, if you have any issues, you can reach out to us at [email protected] and we'll try and help.

$1,349.00
$1,349.00
$1,424.05

Coupon

Exclusive AppleInsider pricing when you shop through our Expercom links. Plus, save $40 on AppleCare for the MacBook Pro. As always, reach out to us at [email protected] if you have trouble seeing the exclusive deals.

$1,499.99
$1,499.00
$1,494.00
$150.00
M1, 8GB, 1TB (Space Gray)

$1,699.00

$1,549.00

Coupon

Price with $150 promo code APINSIDER. Plus, save $50 on AppleCare with the same code. If you have any issues, you can reach out to us at [email protected] and we'll try and help.

n/a

$1,699.00
$1,614.05

Coupon

Exclusive AppleInsider pricing when you shop through our Expercom links. Plus, save $40 on AppleCare for the MacBook Pro. As always, reach out to us at [email protected] if you have trouble seeing the exclusive deals.

n/a

n/a

n/a

$150.00
M1, 8GB, 1TB (Silver)

$1,699.00

$1,549.00

Coupon

Price with $150 promo code APINSIDER. Plus, save $50 on AppleCare with the same code. If you have any issues, you can reach out to us at [email protected] and we'll try and help.

n/a

$1,699.00
$1,614.05

Coupon

Exclusive AppleInsider pricing when you shop through our Expercom links. Plus, save $40 on AppleCare for the MacBook Pro. As always, reach out to us at [email protected] if you have trouble seeing the exclusive deals.

n/a

n/a

n/a

$150.00
M1, 8GB, 2TB (Space Gray)

$2,099.00

$1,899.00

Coupon

Price with $200 promo code APINSIDER. Plus, save $50 on AppleCare with the same code. If you have any issues, reach out to us at [email protected] and we'll try and help.

n/a

$2,099.00
$1,994.05

Coupon

Exclusive AppleInsider pricing when you shop through our Expercom links. Plus, save $40 on AppleCare for the MacBook Pro. As always, reach out to us at [email protected] if you have trouble seeing the exclusive deals.

n/a

n/a

n/a

$200.00
M1, 8GB, 2TB (Silver)

$2,099.00

$1,899.00

Coupon

Price with $200 promo code APINSIDER. Plus, save $50 on AppleCare with the same code. If you have any issues, reach out to us at [email protected] and we'll try and help.

n/a

$2,099.00
$1,994.05

Coupon

Exclusive AppleInsider pricing when you shop through our Expercom links. Plus, save $40 on AppleCare for the MacBook Pro. As always, reach out to us at [email protected] if you have trouble seeing the exclusive deals.

n/a

n/a

n/a

$200.00
M1, 16GB, 256GB (Space Gray)

$1,499.00

$1,389.00

Coupon

Price with $110 promo code APINSIDER. Plus, save $50 on AppleCare with the same code. If you have any issues, you can reach out to us at [email protected] and we'll be happy to assist.

n/a

$1,499.00
$1,424.05

Coupon

Exclusive AppleInsider pricing when you shop through our Expercom links. Plus, save $40 on AppleCare for the MacBook Pro. As always, reach out to us at [email protected] if you have trouble seeing the exclusive deals.

n/a

n/a

n/a

$110.00
M1, 16GB, 256GB (Silver)

$1,499.00

$1,379.00

Coupon

Price with $120 promo code APINSIDER. Plus, save $50 on AppleCare with the same code. As always, if you have any issues, you can reach out to us at [email protected] and we'll try and help.

n/a

$1,499.00
$1,424.05

Coupon

Exclusive AppleInsider pricing when you shop through our Expercom links. Plus, save $40 on AppleCare for the MacBook Pro. As always, reach out to us at [email protected] if you have trouble seeing the exclusive deals.

n/a

n/a

n/a

$120.00
M1, 16GB, 512GB (Space Gray)

$1,699.00

$1,589.00

Coupon

Price with $110 promo code APINSIDER. Plus, save $50 on AppleCare with the same code. If you have any issues, you can reach out to us at [email protected] and we'll be happy to assist.

n/a

$1,699.00
$1,614.05

Coupon

Exclusive AppleInsider pricing when you shop through our Expercom links. Plus, save $40 on AppleCare for the MacBook Pro. As always, reach out to us at [email protected] if you have trouble seeing the exclusive deals.

n/a

n/a

n/a

$110.00
M1, 16GB, 512GB (Silver)

$1,699.00

$1,579.00

Coupon

Price with $110 promo code APINSIDER. Plus, save $50 on AppleCare with the same code. If you have any issues, you can reach out to us at [email protected] and we'll be happy to assist.

n/a

$1,699.00
$1,614.05

Coupon

Exclusive AppleInsider pricing when you shop through our Expercom links. Plus, save $40 on AppleCare for the MacBook Pro. As always, reach out to us at [email protected] if you have trouble seeing the exclusive deals.

n/a

n/a

n/a

$120.00
M1, 16GB, 1TB (Space Gray)

$1,899.00

$1,899.00

n/a

$1,899.00
$1,804.05

Coupon

Exclusive AppleInsider pricing when you shop through our Expercom links. Plus, save $40 on AppleCare for the MacBook Pro. As always, reach out to us at [email protected] if you have trouble seeing the exclusive deals.

n/a

n/a

n/a

$94.95
M1, 16GB, 1TB (Silver)

$1,899.00

$1,789.00

Coupon

Price with $110 promo code APINSIDER. Plus, save $50 on AppleCare with the same code. If you have any issues, you can reach out to us at [email protected] and we'll be happy to assist.

n/a

$1,899.00
$1,804.05

Coupon

Exclusive AppleInsider pricing when you shop through our Expercom links. Plus, save $40 on AppleCare for the MacBook Pro. As always, reach out to us at [email protected] if you have trouble seeing the exclusive deals.

n/a

n/a

n/a

$110.00
M1, 16GB, 2TB (Space Gray)

$2,299.00

$2,149.00

Coupon

Price with $150 promo code APINSIDER. Plus, save $50 on AppleCare with the same code. If you have any issues, you can reach out to us at [email protected] and we'll try and help.

n/a

$2,299.00
$2,184.05

Coupon

Exclusive AppleInsider pricing when you shop through our Expercom links. Plus, save $40 on AppleCare for the MacBook Pro. As always, reach out to us at [email protected] if you have trouble seeing the exclusive deals.

n/a

n/a

n/a

$150.00
M1, 16GB, 2TB (Silver)

$2,299.00

$2,099.00

Coupon

Price with $200 promo code APINSIDER. Plus, save $50 on AppleCare with the same code. If you have any issues, reach out to us at [email protected] and we'll try and help.

n/a

$2,299.00
$2,184.05

Coupon

Exclusive AppleInsider pricing when you shop through our Expercom links. Plus, save $40 on AppleCare for the MacBook Pro. As always, reach out to us at [email protected] if you have trouble seeing the exclusive deals.

n/a

n/a

n/a

$200.00
Additional Apple deals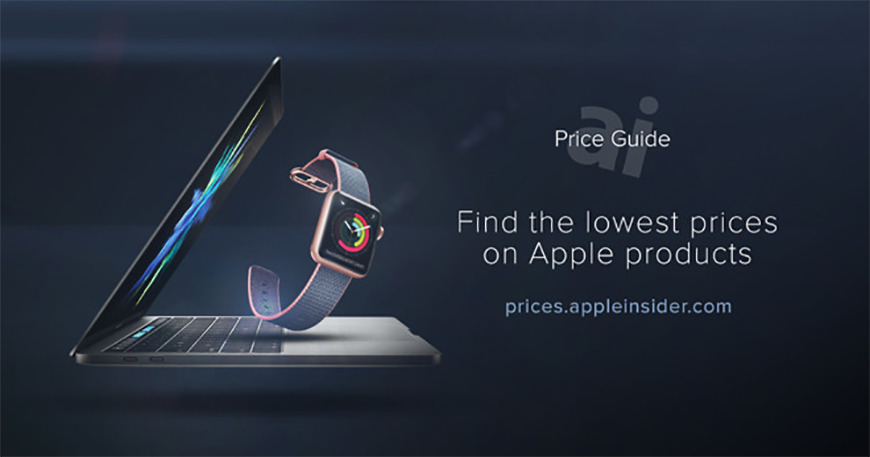 AppleInsider and Apple Authorized Resellers are also running additional exclusive deals on Apple devices that will not only deliver the lowest prices on many of the items, but also throw in bonus savings on AppleCare, peripherals and more. Here are just a few of the promotions: