Ikea & Sonos AirPlay 2 Symfonisk lamp may be on the way out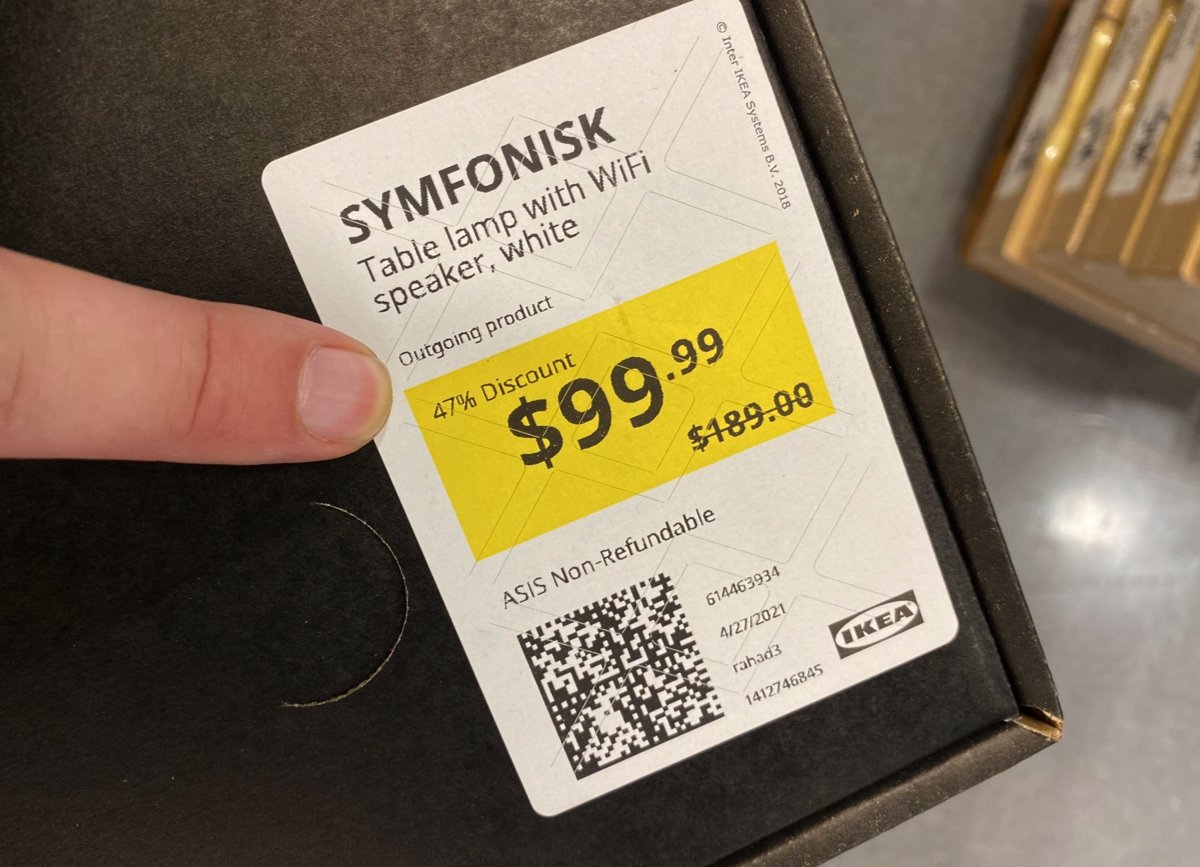 Ikea may be in the process of cutting the Symfonisk combined table lamp and AirPlay 2 speaker from its smart product lines, discounting the device and labeling it as an "outgoing product."
Pricing labels have been attached to the Symfonisk table lamp with Wi-Fi speaker in Ikea stores, highlighting a discount to $99.99 from an earlier price of $189. The tags on the new and sealed boxes also mention they are an "Outgoing product" and is sold "As-is" and is "Non-Refundable."
Further investigations by AppleInsider found that the lamp version is being piled in Ikea stores with the same tag. Other stores that were also contacted said they have the product showing the same labeling.
While the labels have been attached to the Symfonisk lamp, it seems that the bookshelf speaker is unaffected at this time.
Like many other stores and manufacturers, it makes sense for Ikea to change its products over time. However, it is unclear if the change will involve the lamp being replaced by an updated version, or being culled completely with no replacement.
Sonos, who partnered with Ikea on the speaker range, referred AppleInsider to Ikea as it is not "involved in their commercial strategy." Sonos added assurance "the partnership is stronger than ever," and "we look forward to sharing more when the time is right."
Ikea offered the same line that its "partnership with Sonos is stronger than ever," as well as offering to share details of range changes "when details are available."
The Symfonisk lamp consisted of a fabric-covered speaker base seemingly inspired by the HomePod, with a glass top containing the lamp itself. The speaker offered AirPlay 2 support and was able to be controlled by the Sonos app, allowing it to be grouped with other speakers.