AirTag internal components tightly-packed, demonstrates x-ray scan [u]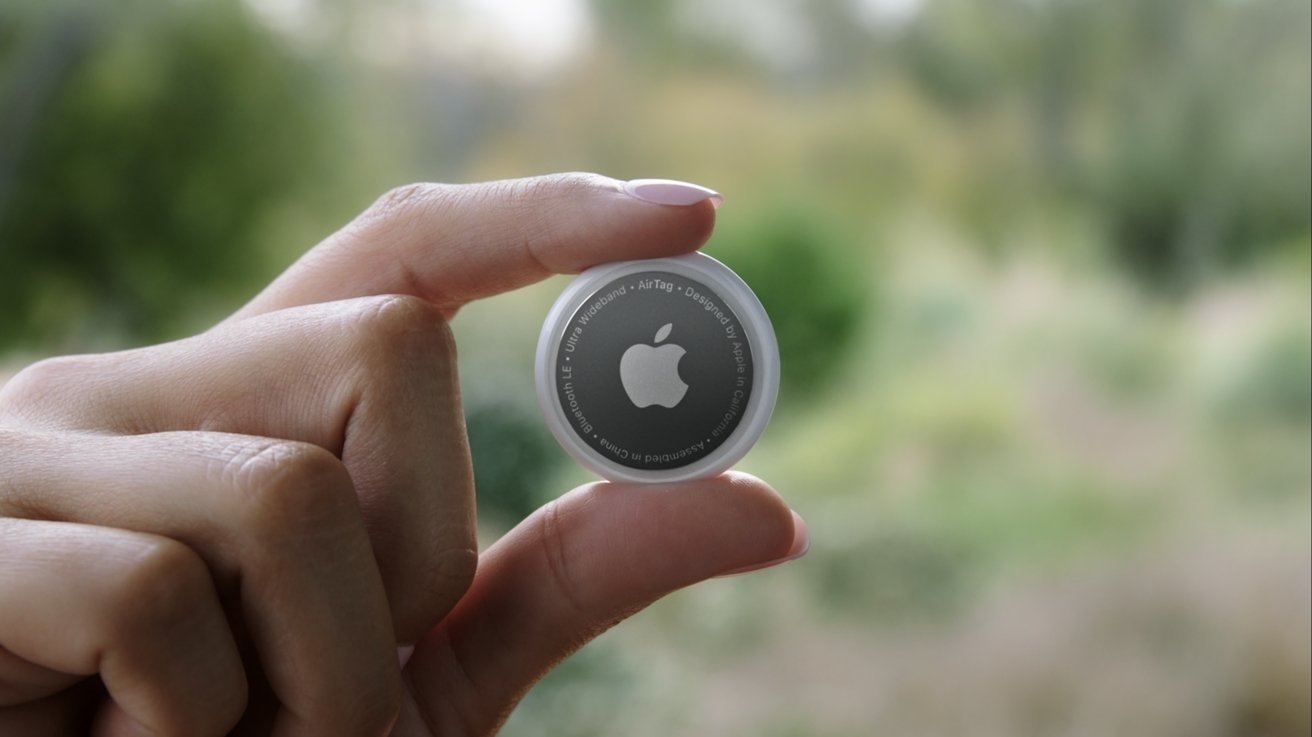 AppleInsider is supported by its audience and may earn commission as an Amazon Associate and affiliate partner on qualifying purchases. These affiliate partnerships do not influence our editorial content.
The customary teardown of Apple's AirTags has been teased by iFixit ahead of its publication, with X-ray images showing just how tightly designed the Apple tracking device is compared to its competitors.
As customers start to receive their orders of AirTags from Apple, various online venues are taking apart the device to give people a closer look at its internals. Before the release of a full teardown of AirTags, repair outfit iFixit offers its initial assessment of the device, and some X-ray images.
Shot by Creative Electron, the image of the AirTag highlights its highly circular structure, from the outside edge to the circuit board, to the round magnet in the center.
The team also put the AirTag images alongside those of the Samsung Galaxy SmartTag and the Tile Mate, to show off the highly dense construction of the AirTag. Both the Galaxy SmartTag and Tile Mate have far larger circuit boards, as well as considerably more empty space surrounding the board and the battery.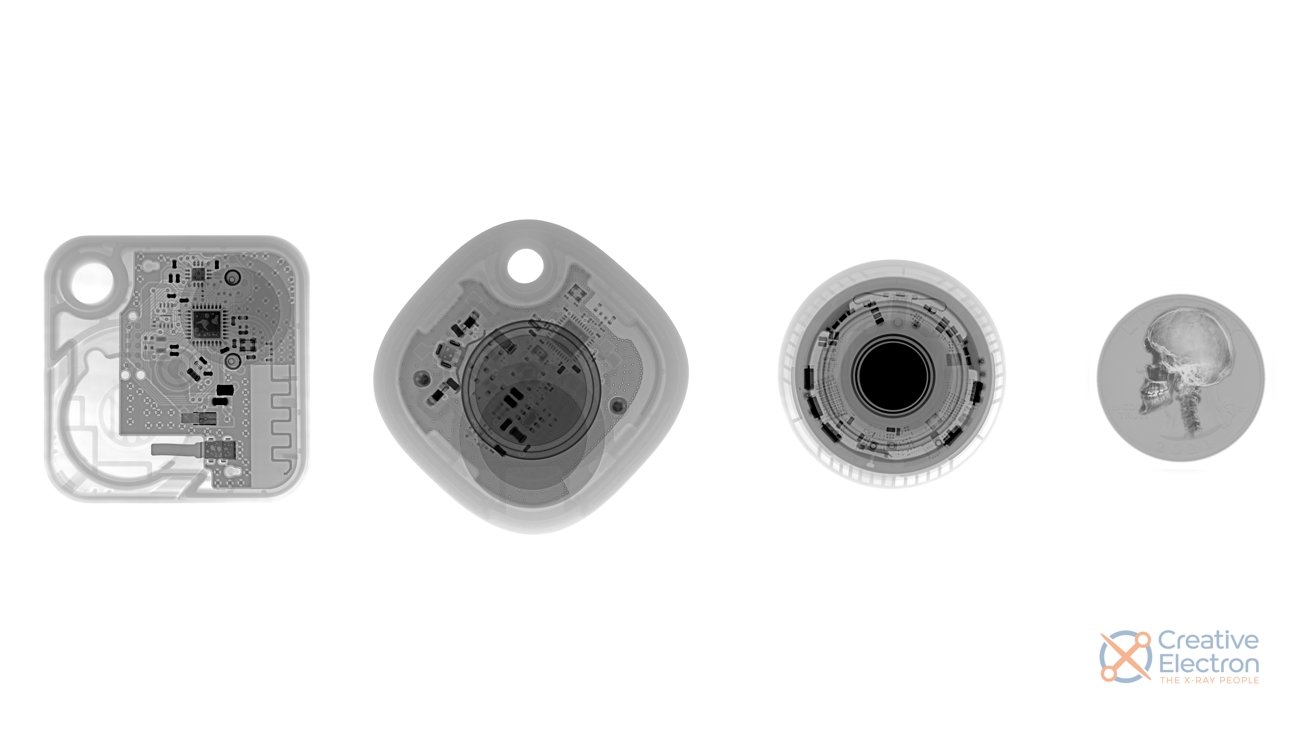 One quirk of this denseness, as well as the central speaker magnet and the steel battery cover, is that iFixit say the AirTag X-ray is considerably darker than the images of the other two devices.
For the initial disassembly, the AirTag is said to be the hardest to open to access the battery. Though all three could be opened by hand, the AirTag is suggested to be the hardest due to the lack of divots for grip.
Getting further into the trackers required tools, but while the Tile and SmartTag could be pried open with a spudger and heat, AirTag needed more effort. Apple used three clips and glue to hold the AirTag in place, which was ultimately opened by squeezing it in a vise to open up the seams enough to place a pick.
The magnet in the middle of the AirTag, as spotted in an earlier teardown video from Japan, is also a big differentiator from its rivals, which rely on piezoelectric speakers. While Apple's AirTag was said to be quieter than the other two in testing, it is believed Apple went down this route to avoid emitting the cheap piezo speaker sound.
Though AirTags are designed to be used with accessories and holders, and doesn't have a hole to hang it from a keychain directly, iFixit did determine it was possible to drill a hole in the edge of an AirTag without hitting any internal components. While it worked fine afterward, it is not advisable for anyone else to attempt to do the same.
Update: iFixit completed its teardown on Monday and shared a few new details about AirTag's innards. The repair company found that, like other Apple products, AirTag integrates a layered circuit board that packs in integral communications silicon, accelerometer, power delivery chips and a large coiled antenna. A full list of visible chips is provided:
Apple U1 ultra-wideband transceiver
Nordic Semiconductor nRF52832 Bluetooth low-energy SoC w/NFC controller
Likely Winbond serial flash memory
Maxim Integrated MAX98357B class AB digital audio amplifier
Texas Instruments TLV9001 1-MHz, rail-to-rail I/O operational amplifier
ON Semiconductor FPF2487 over-voltage protection load switch
Texas Instruments TPS62746 300 mA DC-DC buck converter
Likely ON Semiconductor DC-DC converter
Likely Texas Instruments DC-DC converter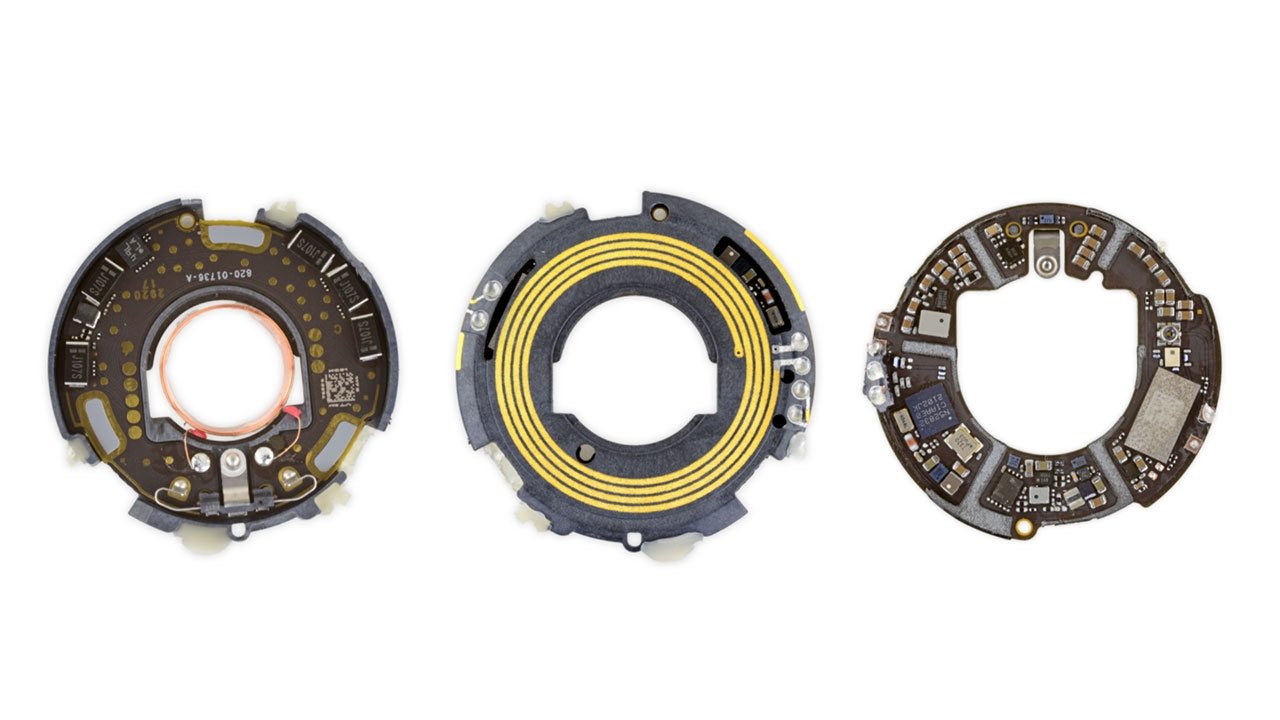 On a side note, iFixit says it discovered multiple methods of disabling AirTag's speaker — the plastic shell doubles as an audio output source — which could thwart an anti-stalking feature that alerts people nearby to its presence.