Spotify for Apple Watch adds offline playback for premium subscribers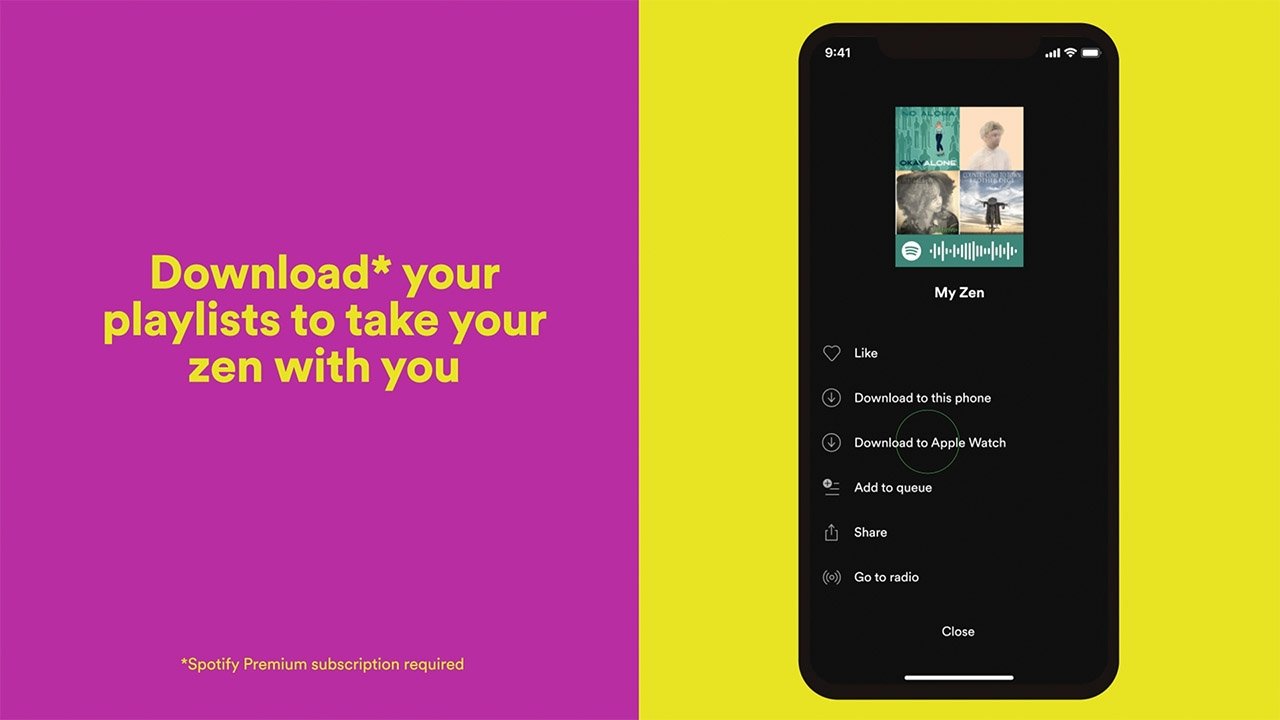 Spotify subscribers will soon be able to download music directly to their Apple Watch to listen to music on the go.
Spotify is now offering a true offline, phone-free experience for Apple Watch owners. In the next few weeks, Spotify Premium users will be able to download their favorite songs, albums, playlists, and podcasts to their Apple Watch, allowing them to listen without draining data or when service isn't available.
To download music to your Apple Watch, you'll need to have a Spotify Premium account, an Apple Watch Series 3 or newer, and a WiFi or cellular connection.
How to download music from Spotify to your Apple Watch
Make sure your Apple Watch is updated to the latest version of watchOS
Make sure the Spotify app is updated to the latest version
Open the Spotify app
Select the album, podcast, or playlist you'd like to download
Tap the three dots
Tap Download to Apple Watch
Users will also be able to use Siri to access their music on Apple Watch. Spotify recommends appending "on Spotify" to the end of any Siri queries as to prevent Siri from automatically suggesting Apple Music.
The new features will be "rolling out to all users globally over the coming weeks," according to Spotify. The company suggests updating Spotify, watchOS, and iOS to ensure that the new features work as intended.
Spotify may be gearing up to release a high-fidelity service in the near future. In February, the company revealed that it would be offering lossless audio in "select markets" later in 2021.
However, a Reddit user recently discovered HiFi audio controls and error messages in the Spotify iOS app, suggesting that the release may be imminent.