Apple has new macOS 12 & iOS 15 features that won't be available at launch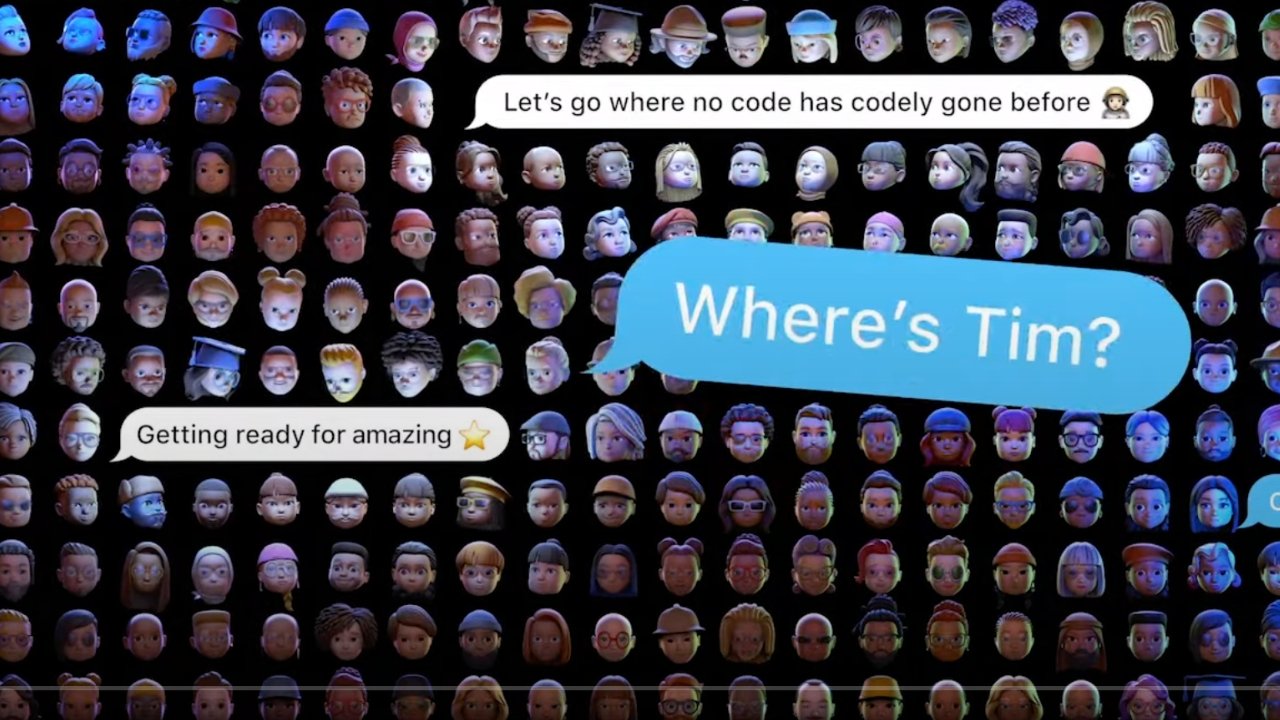 AppleInsider may earn an affiliate commission on purchases made through links on our site.
There's a lot coming in iOS 15, iPadOS 15, and macOS Monterey, but not all of the features arrive when the operating systems are made available in the fall. Here's what you shouldn't expect at release.
Apple never says when a new feature is coming, not beyond the fact that it will be in a particular iOS, iPadOS, or macOS. It's not just because it wants to avoid committing to when, say, the next iPhone will be released, though.
Instead, Apple has a roadmap for rolling out features which falls into two broad categories. There are the features it intends to have on day one, and the features it accepts will take longer to do.
Just because something is in the beta, it doesn't mean it's going to make it to launch. Conversely, just because something isn't in the beta, means that it won't arrive at launch.
Currently, Universal Control is not in the initial macOS Monterey beta, for instance. And while Apple appeared to reveal all of its forthcoming watchOS 8 features, you know that it won't have even hinted at any that require new hardware in Apple Watch Series 7.
However, as declared by Apple, albeit in the small print, here's what is not coming to the new operating systems at launch.
Features missing from iOS 15 at launch
ID in Wallet
App Privacy Report
Home keys, Hotel key, Office key, car keys and remote car key entry
Announce Messages in CarPlay
Hide My Email
ID in Wallet is the system Apple showed where a user's driver's licence and state ID can be added to Wallet on the iPhone and Apple Watch. It's possible that the delays on this are not technical, but rather to do with the approvals process in different States.
Whatever the reason, Apple says only that it will be available "late 2021."
The company is even less precise about the App Privacy Report, noting solely that it is "coming in a software update to iOS 15." This report is a new section in Settings that is intended. to show how often apps have used features such as the camera, microphone and contacts.
Perhaps because it's pulling data from multiple sources, it needs those sources to all be ready. But otherwise it's not clear how a reporting summary tool needs further time. Unless, of course, Apple is stretched and knows this can easily be pushed back.
It certainly sounds like it's got a lot on since just about the entirety of its iPhone- and Apple Watch-as-keys features are similarly coming in an iOS 15 update. It's easy to presume that the forthcoming car keys are dependent on the release of forthcoming cars.
That would also make sense for the car keys remote keyless entry controls, whereby you can lock or unlock your car when you're a short distance away from the vehicle. Similarly, CarPlay features could also be mired in work with car manufacturers.
However, Apple says that over 1,000 hotel locations have already agreed to support Hotel keys in Wallet so it's not clear why that can't roll out as at least a small-scale pilot.
Nor is it obvious why the Hide My Email feature must be pushed back, unless it depends on some other privacy features that we don't yet know about.
Features missing from iPadOS 15 at launch
If you suspect that iPadOS has not yet split very far from iOS, it may be that Apple thinks that too. The company's detail sheet that lists all features for iPadOS 15 appears to have been started from the iOS 15 template.
Consequently, iPadOS 15's official list of features not available at launch includes Announce Messages in CarPlay.
Beyond that presumed mistake, the list so far includes:
Hide My Email
Music: Spatial Audio with dynamic head tracking
Music: Shared with You
Music: Photo Memories
Music: SharePlay
Really this chiefly means that the Music app will be missing a few features at launch. If CarPlay being listed on iPad was a mistake, though, then surely these music features should have been on the iOS list.
Apple Music is going through a big change with its transition to spatial audio with Dolby Atmos. Apple has already said that it's going to take to the end of the year to have all its music in the higher-quality format, so the team's hardly idling.
Features missing from macOS Monterey at launch
Hide My Email
Photos: Memory mixes
Photos: Memories: Fresh new look
Photos: Memories: Memory looks
Photos: Memories: Interactive Interface
Photos: Memories: Browse view
Photos: Memories: New memory types
Photos: Memories: Watch next
Photos: Memories: Shared with You
These are all "coming in a software update later this year." This is another one where on the good side it's clearly a single project that's delayed, just one with lots of different elements to it.
On the bad side, it's also clearly one that surely equally well belongs on the list for iOS, and macOS.
It also presumably belongs on the list for watchOS 8 but officially, there is no such list. All of the announced watchOS 8 features are officially listed as coming at launch.
No conspiracy, it's just hard work
If the lists are a little odd in what they include and omit from each platform, there is nothing particularly notable about various delayed features themselves. Maybe watchOS 8 will get a long list when the hardware is announced, but it's unlikely that there's any great conspiracy behind the delays.
It's easy to assume that Apple has enough money to do anything, chiefly because it does. But cash can't solve all problems, you can't get as many great people as you want just because you're willing to pay them.
Like any company, Apple is triaging what it wants to do and what it can do in the time and with its resources.
You can question why it tells users about features it knows it won't be able to do yet, but WWDC is not just aimed at users. It's primarily aimed at developers, and alongside any one of these delayed user features there may be APIs that developers can start to work with for their own apps.
Follow all the details of WWDC 2021 with the comprehensive AppleInsider coverage of the whole week-long event from June 7 through June 11, including details of all the new launches and updates.
Stay on top of all Apple news right from your HomePod. Say, "Hey, Siri, play AppleInsider," and you'll get latest AppleInsider Podcast. Or ask your HomePod mini for "AppleInsider Daily" instead and you'll hear a fast update direct from our news team. And, if you're interested in Apple-centric home automation, say "Hey, Siri, play HomeKit Insider," and you'll be listening to our newest specialized podcast in moments.