Apple's self-driving test vehicles involved in two minor collisions in August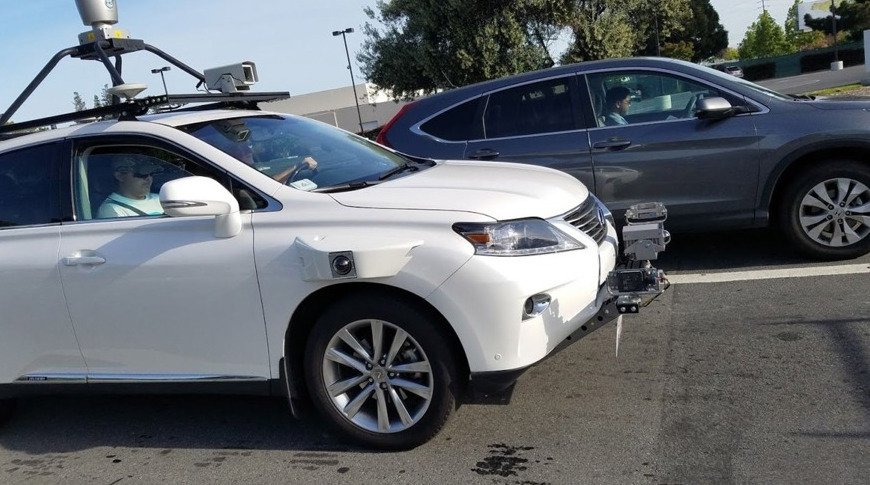 Two cars in Apple's fleet of self-driving vehicles were involved in minor accidents in August while driving on California roads, though neither was the fault of autonomous systems being tested.
The accidents were reported by the California Department of Motor Vehicles and later spotted by MacRumors. Both collisions were described as minor and no injuries were reported.
On Aug. 19, an Apple Lexus RX 450h was stuck in traffic in the Hillcrest neighborhood of San Diego when it was hit by a Hyundai. A second collision occurred on Aug. 23 in Cupertino. Apple's vehicle was also stopped in traffic when a Subaru Outback rear-ended it.
In both cases, the Apple self-driving vehicle was in manual mode — meaning that the autonomous system wasn't activated. It's also worth noting that neither collision was the fault of the driver of the Apple vehicle.
Apple and other companies testing self-driving vehicles on California roads are required to report collisions, as well as disengagements, or the times that a human driver needs to take over control of a vehicle. The two collisions in August mark the first time since September 2019 that Apple has reported an accident.
Throughout 2020, Apple's self-driving car fleet also doubled the amount of road testing miles compared to 2019. Despite the additional testing, Apple's fleet reported fewer disengagements in 2020 than the previous year.