Apple expands California self-driving car fleet amid 'Apple Car' rumors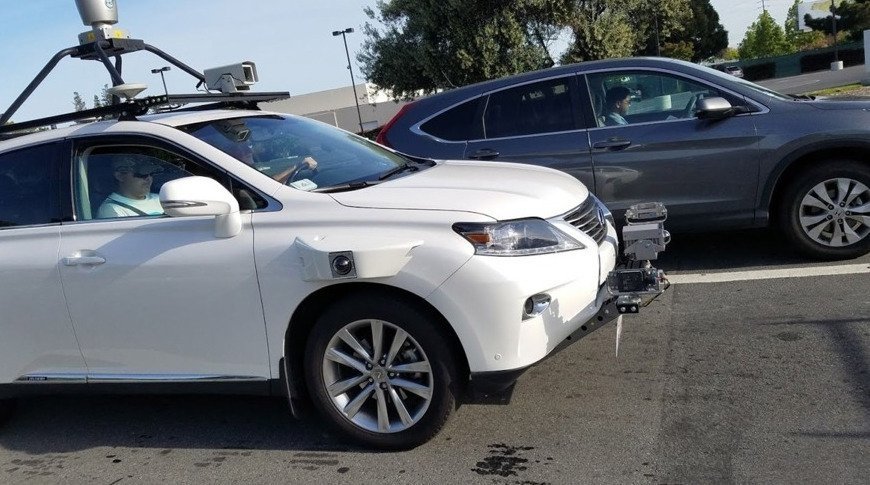 Apple continued to forward development of in-house self-driving car technology over the past two months, with the company adding one new vehicle to its fleet and 16 driver permits for use on California roads.
In May, Apple was fielding 68 test vehicles in California, according to data shared with the state's Department of Motor Vehicles. New information shows Apple added one car to that list as of July 30, equaling the number of vehicles the company had on the road in August 2019.
Apple also boosted the number of self-driving car pilots to 92, up from 76 drivers in May. As macReports notes, the addition of more pilots comes after Apple nearly halved the number of licensed drivers in its program earlier this year.
The Cupertino tech giant has the third-largest fleet of autonomous test cars in California behind Waymo and GM Cruise, which stand at 615 and 201 cars, respectively. While GM Cruise held steady over the past two months, Waymo added 250 vehicles to its roster. Both increased driver numbers, with Waymo tacking on 373 drivers and GM Cruise adding 102.
Apple reported three collisions during the period compared to GM Cruise's 153 and Waymo's 111 accidents. Driving hours and disengagements, or events that require a driver to take the reins, were not included in the macReports rundown. Apple has yet to test a driverless platform on public roads.
Apple's efforts in the self-driving car market have been widely reported, but the company's motivation in the space remains unknown.
Whispers of the initiative, dubbed "Project Titan," began to circulate in 2014, with rumors pointing to a plan that would result in a branded "Apple Car." At one point, the Project Titan team had over 1,000 employees working on various projects, but work was put on hold in late 2016 after development roadblocks led to disagreements in Apple's upper ranks.
Longtime executive Bob Mansfield reportedly took over and refocused energies toward self-driving software and supporting hardware. The project was reportedly handed to AI and Siri chief John Giannandrea last December.
Apple was reportedly negotiating manufacturing deals with Hyundai and Kia in January, but those discussions fell through. The company was most recently said to be courting other automakers for a potential deal.