Apple presents AirTag designers with commemorative gift, sends 'Close Your Rings' challenge rewards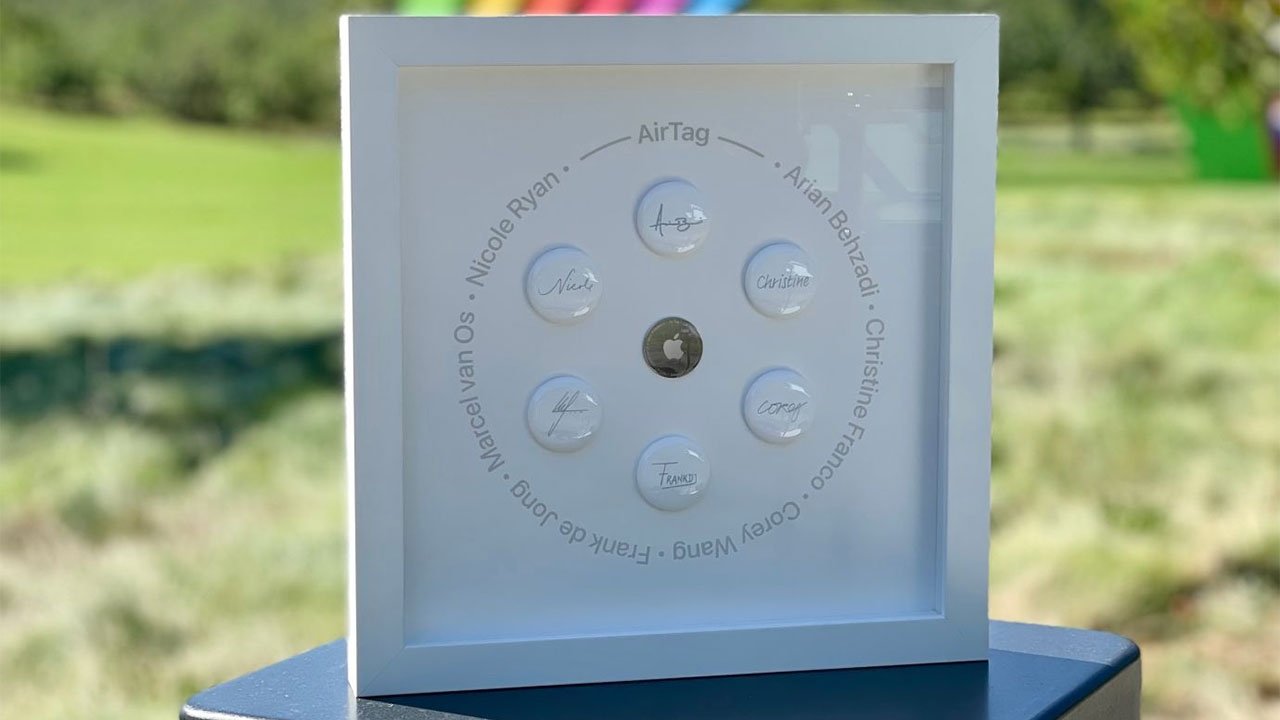 Select Apple employees were this week presented with special memorabilia for assisting in the design of AirTag and taking part in the "Close Your Rings" fitness challenge.
Designers working on the AirTag project were presented with a commemorative presentation case featuring what appears to be six trackers, each emblazoned with a designer's engraved signature. The devices are arranged in a circle surrounding a polished stainless steel AirTag cover.
Shown off in a photo from product designer Frank de Jong on LinkedIn (via 9to5Mac), the display went out to team members de Jong, Arian Behzadi, Christine Franco, Corey Wang, Marcel van Os and Nicole Ryan.
Employees who took part in this year's "Close Your Rings" challenge are also receiving rewards. Each worker who completed the program gets a set of three black towels with bold graphics inspired by Apple Watch's Activity rings.
This year marks the fifth anniversary of the challenge. Apple's version of a corporate wellness campaign, "Close Your Rings" urges employees to stay healthy by setting Apple Watch activity goals that are tracked using the wearable. Workers are awarded pins and gifts for completing the challenge.