AirPods 3 expected to arrive at iPhone 13 event after a year of rumors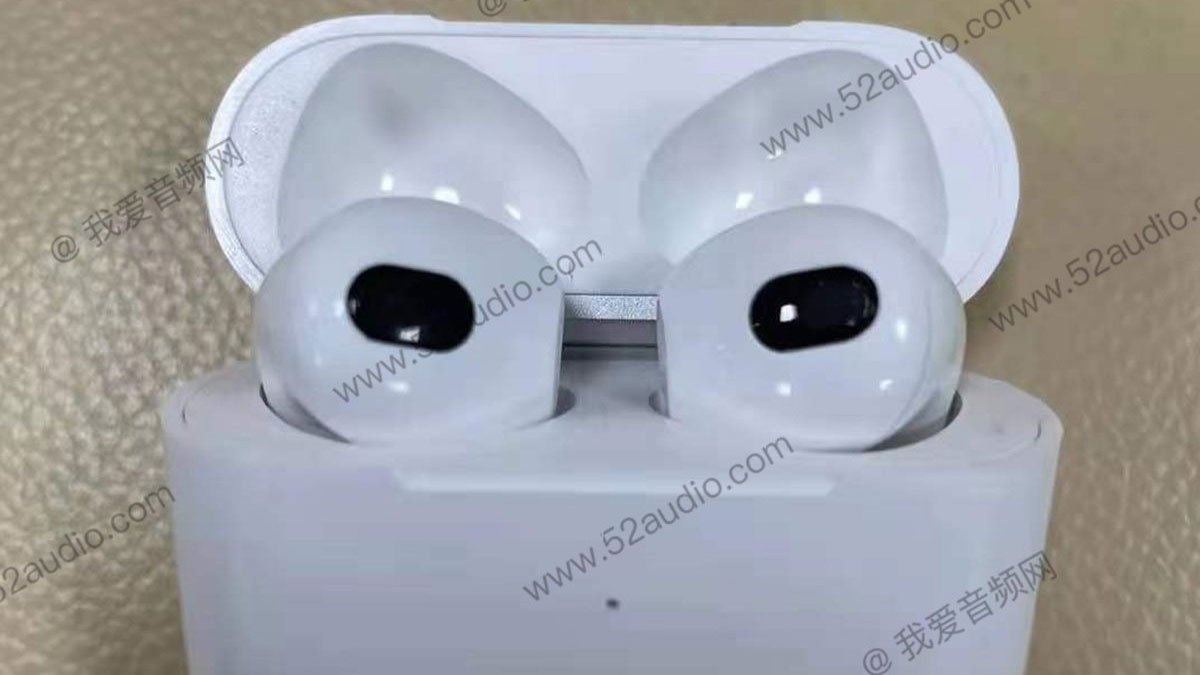 AppleInsider may earn an affiliate commission on purchases made through links on our site.
A new leak says that Apple will introduce the "AirPods 3" with improved sound and battery life at its September 14 iPhone event.
Fitting to the annoucement of Apple's September event, we are publishing our report on Apple's upcoming products, including the iPhone 13, Apple Watch Series 7 and 3rd Generation AirPods.

Here's what we've got to share

— Pine (@PineLeaks) September 7, 2021
The series of leaks claims that, "AirPods 3," including a revised charging case, will be unveiled. "Overall sound should be about the same as you've seen on the 2nd generation," says PineLeaks, "though with noticeably better bass and low ends."
That charging case "should receive an around 20% larger battery," while the batteries inside the "AirPods 3" themselves "should be around the same size as the ones found on the current AirPods Pro."
Speaking of batteries, PineLeaks further says that the Apple Watch Series 7 "is bound to see its first real battery life improvement since the original Apple Watch."
This claim fits in with multiple previous ones about a redesigned chassis on the Apple Watch Series 7, that would give room for a larger battery. It's also expected that the Watch's "S7" processor will be smaller, and double sided, to save space and give yet more room for the battery.
Citing no sources, PineLeaks also has much to say about the "iPhone 13" range, including how the Pro Max model "will see a[n] 18-20% larger battery."
The Pro Max models will see a 18-20% larger battery, compared to last years model.

Both 6.1" iPhones will again use the same battery component, while an increase in capacity of around 10% can be expected. Although the Pro might perform slightly worse due to the presence of 120hz

— Pine (@PineLeaks) September 7, 2021
PineLeaks reports that Night Mode can now detect stars and "internally adjusts itself accordingly." Plus nighttime shots should feature better shadows, and compensate for lighting to show more natural skin tones.
Finally, the leaker has a small addition about the expected "iPhone 12 mini" and its battery life. "We expect the iPhone mini variant to offer an additional 1 hour of battery life," says PineLeaks.
Max Weinbach has previously claimed, via his EverythingApplePro site, that the "iPhone 13" will have an always-on display for certain elements of the screen. It may, for instance, always show the time and battery icons.