Apple Pay again target of patent infringement suit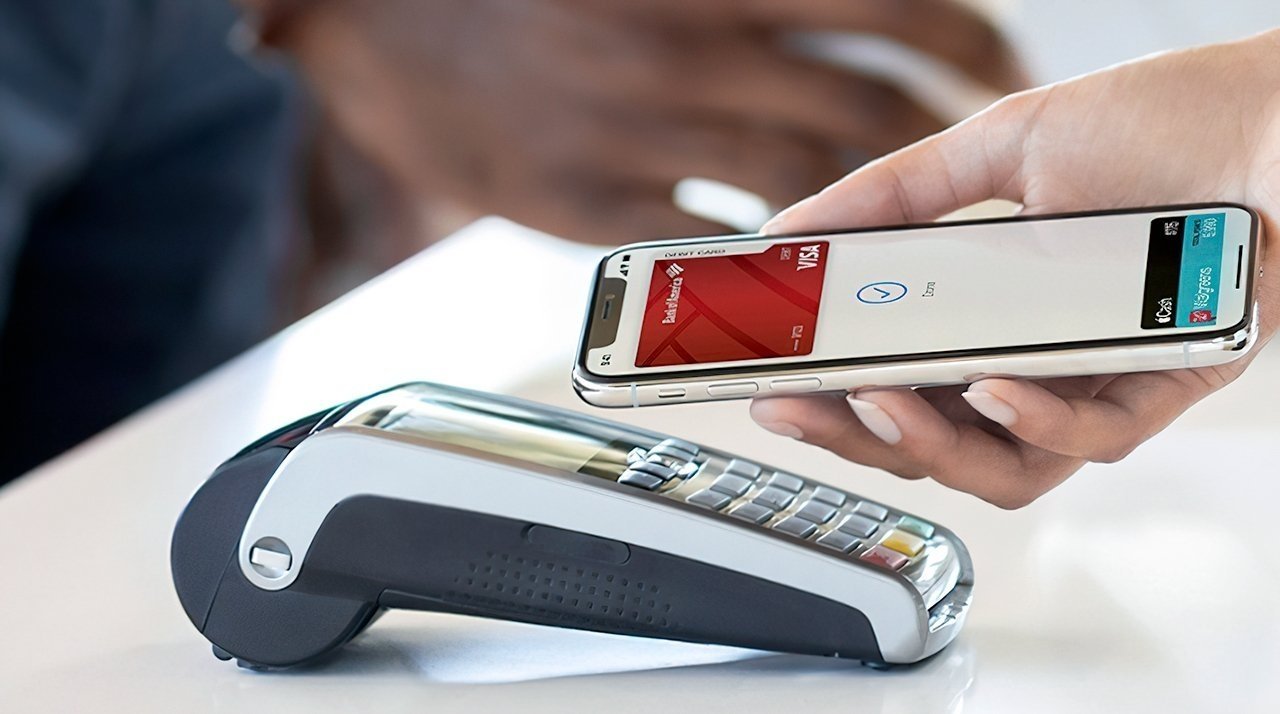 Apple was hit with yet another lawsuit on Tuesday, with patent holdings firm RFCyber leveraging five pieces of intellectual property against the iPhone maker relating to mobile payments technologies.
Filed with the U.S. Court for the Western District of Texas, RFCyber's complaint alleges infringement of multiple patents covering contactless mobile payments methods involving NFC, secure elements and other technologies implemented in Apple Pay.
Named in the suit are U.S. Patent Nos. 8,118,218, 9,189,787, 9,240,009, 10,600,046 and 11,018,724, each stemming from older IP dating back to 2006. Specifically, the '787, '009, '046 and '724 patents are all related to, and in part based on, the '218 patent filed in 2006 and granted in 2012.
In general, the patents-in-suit collectively describe methods by which payments are initiated on a mobile device and accepted by a point of sale terminal using some form of wireless communication, including NFC and RFID. Internet sales are also covered under certain patents.
Key claims leveraged in the complaint specifically target Apple Pay and include integration of a secure element on the initiating mobile device and emulation of payment cards. The latter allegation is questionable, however, as the concept of card emulation laid out in the IP and complaint is much broader than the locked-down solution employed by Apple Pay.
It also appears that RFCyber updated claims of certain patents after the launch of Apple Pay in 2014 to better position itself should elect to pursue litigation.
The IP was granted to RFCyber Corporation in Fremont, Calif., and later assigned to a subsidiary office in Texas. Some patents were also assigned to Shenzhen, China-based firm Rich House Global Technology.
Little is known about RFCyber beyond a recent flurry of patent litigation that includes nearly identical complaints against Google, LG and Samsung. Google and Samsung filed to review or invalidate claims in the patent stash.
In its case against Apple, RFCyber seeks damages, royalties and court fees.
Today's filing comes two weeks after the U.S. Court of Appeals for the Federal Circuit denied an appeal in a similar lawsuit brought against Apple by Universal Secure Registry. Like the RFCyber case, USR alleges Apple Pay infringes on digital wallet and secure user authentication IP.