Apple TV+ to debut new Peanuts New Year's Eve special 'For Auld Lang Syne'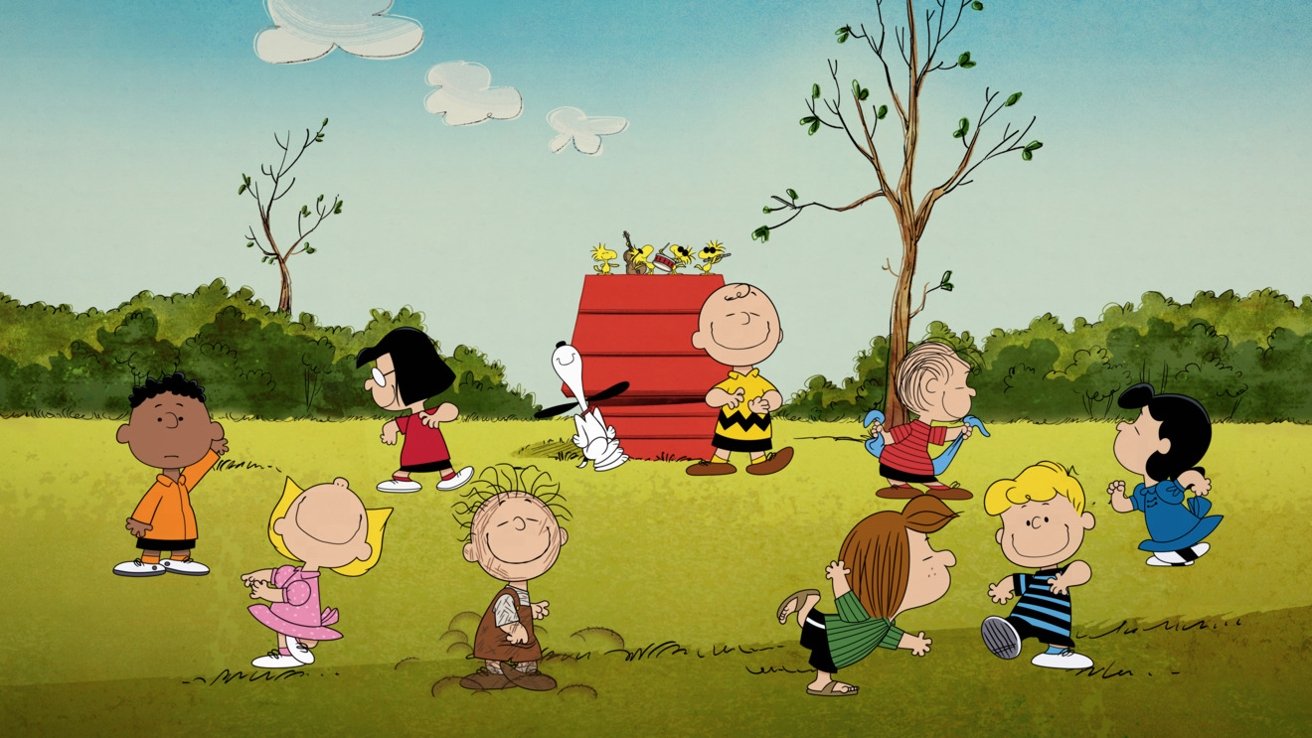 Apple on Monday announced plans to celebrate New Year's Eve with a new Peanuts special set to premiere on Apple TV+ in December.
Titled "For Auld Lang Syne," the special is a Peanuts TV original that features a new story involving the usual cast of characters including Charlie Brown, Lucy and the gang, reports Variety.
The upcoming Apple TV+ exclusive is the first holiday special to emerge from a partnership struck with WildBrain, Peanuts Worldwide and Lee Mendelson Film Productions late last year. The arrangement brings all Peanuts library titles under the Apple TV+ umbrella and opens the door to new content.
Due to arrive on Dec. 10, "For Auld Lang Syne" follows the group of friends after they discover that Charlie Brown's grandmother is unable to visit, prompting Lucy to throw her own party, the report says. Charlie Brown also attempts to complete at least one resolution before midnight.
In breaking with tradition, the film is the first Peanuts TV special to not include Charlie Brown or Snoopy in its title, the report notes.
Alex Galatis and Scott Montgomery came up with the story, which was written for the screen by Galatis, Montogomery and Clay Kaytis. Kaytis is credited as director, while Craig Schulz, Bryan Schulz and Cornelius Uliano are executive producers. Paige Braddock executive produces for Charles M. Schulz Creative Associates alongside Josh Scherba, Stephanie Betts, Amir Nasrabadi and Anne Loi for WildBrain Studios.
Apple last year said it is planning Peanuts specials for Mother's Day, Earth Day and Back to School. The streaming service previously debuted Daytime Emmy Award-winner "Who Are You, Charlie Brown," "Snoopy in Space" and "The Snoopy Show."
As it did last year, Apple TV+ is streaming fall classics "It's the Great Pumpkin, Charlie Brown," "A Charlie Brown Thanksgiving" and "A Charlie Brown Christmas," while making those same titles available for viewing on PBS and PBS Kids.