Apple's M1 Max GPU is at least 3x faster than M1, Metal benchmark shows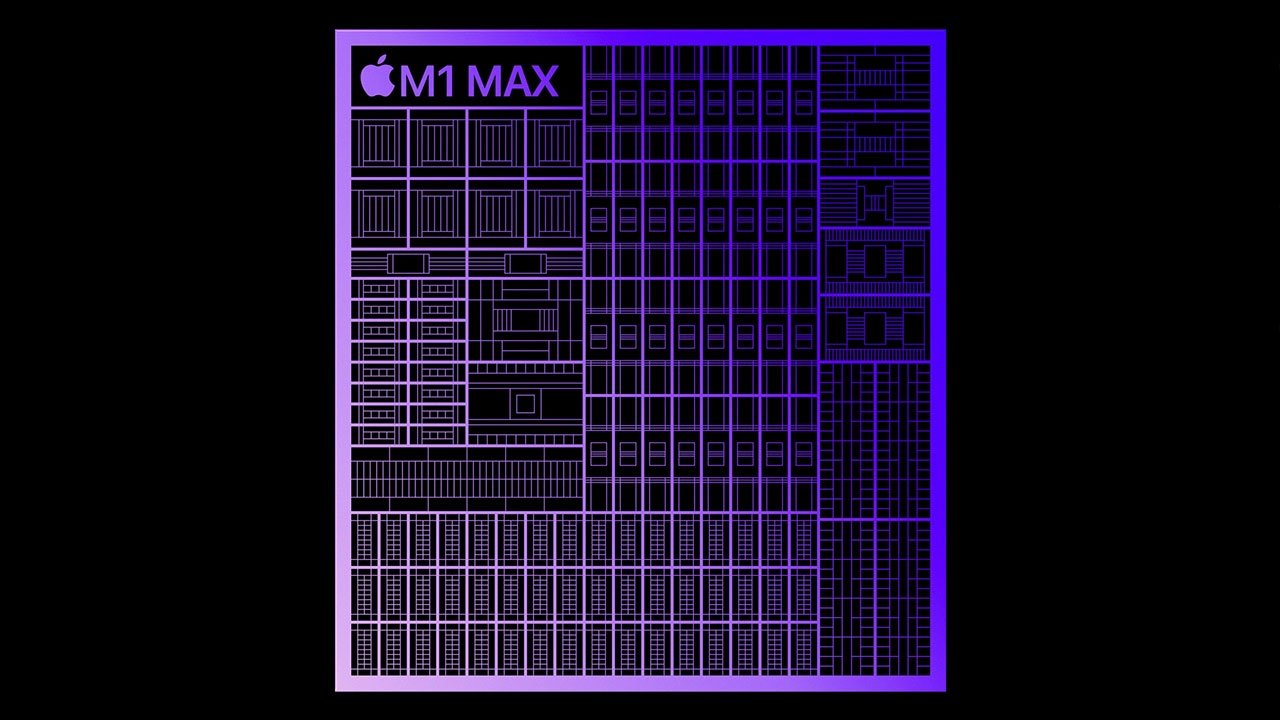 Supposed M1 Max benchmark results reveal the chip's GPU is at least three times faster than the first-generation M1 included in 2020's 13-inch MacBook Pro.
An unconfirmed Geekbench post on Wednesday shows an M1 Max with 64GB of unified memory clocking a Metal score of 68870. That result compares to an average score of roughly 21800 for the 13-inch MacBook Pro with M1 chip.
The M1 Max also smashes Metal scores logged for AMD's Radeon Pro 5600M, the most performant GPU offered with last year's 16-inch MacBook Pro, outpacing the former MacBook torch bearer by 62%, according to Geekbench.
It is not clear what M1 Max configuration is represented in the Geekbench Compute post, but Apple during its "Unleashed" event on Monday touted maximum performance on par with the discrete GPU in a high-end PC laptop. Apple offers the M1 Max in 24- and 32-core GPU configurations, both of which can be accompanied by up to 64GB of unified RAM.
As noted by developer Steve Troughton-Smith, the score posted today falls short of the more than 90000 points achieved by the laptop version of Nvidia's class-leading RTX 3080, suggesting they belong to an M1 Max with 24-core GPU.
Today's Metal score arrives two days after the first single- and multi-core CPU score hit the Geekbench Browser, which illustrated a 50% increase over the 8-core M1. Subsequent tests have been posted and corroborate the initial results.
The M1 Max joins the M1 Pro as Apple's new "pro" level silicon designs. The M1 Pro features an 8- or 10-core CPU and a 14- or 16-core GPU, while the M1 Max comes with a 10-core CPU and a 24- or 32-core GPU. Most configurations are available on both 14- and 16-inch MacBook Pro models.