What to expect from Apple's September quarter earnings call on Thursday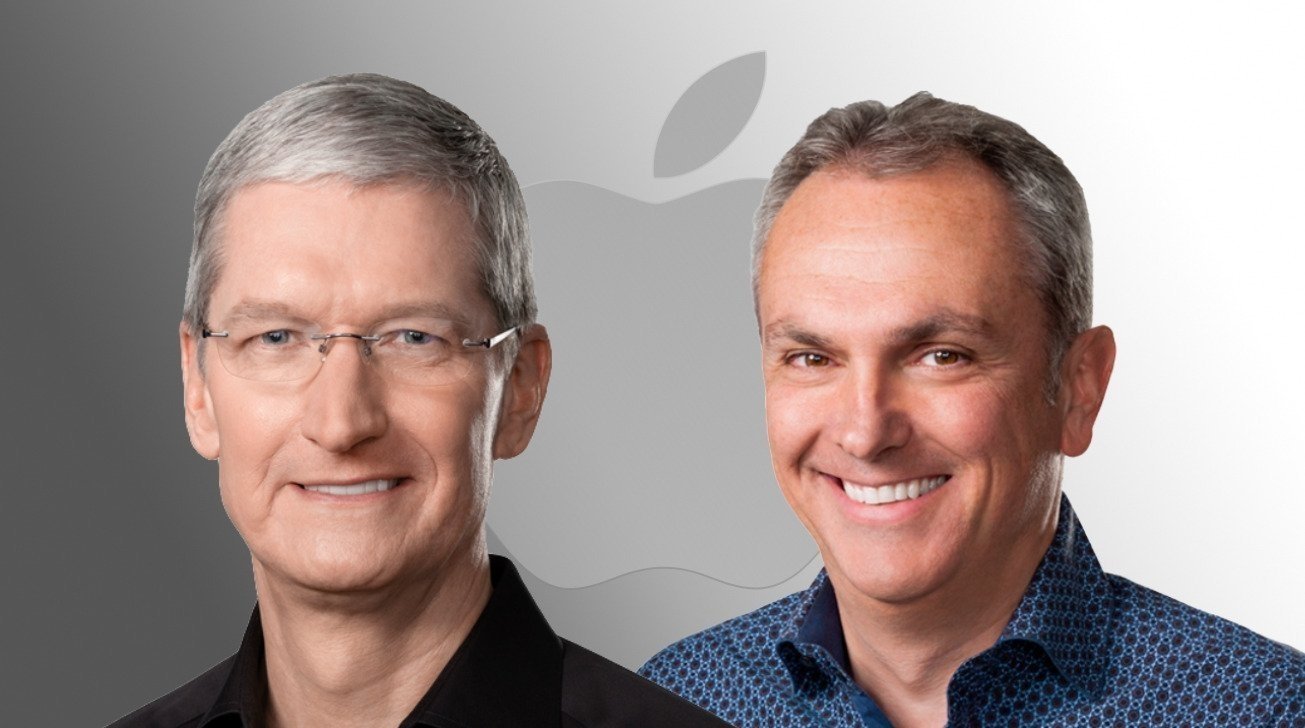 AppleInsider is supported by its audience and may earn commission as an Amazon Associate and affiliate partner on qualifying purchases. These affiliate partnerships do not influence our editorial content.
Apple will announce quarterly fiscal results for its fourth quarter of 2021 on Oct. 28 and it will likely be a quarterly record. Here's what to expect from the earnings call with investors.
The earnings call will take place at 2 p.m. Pacific (5 p.m. Eastern) on Thursday, Oct. 28. Apple CEO Tim Cook and Apple CFO Luca Maestri will offer detail on the company's performance during the quarter before taking questions from investors
Apple did not give specific revenue guidance for the fourth quarter, but did say that it expects "double-digit revenue growth" for the quarter. At the time, Apple did say that the growth would be lower than the June quarter.
Those new hardware products were launched toward the end of Apple's fourth quarter, so it's likely that they won't have that much of an effect on the fiscal period. That said, looked at a year-over-year lens, the iPhone 12 didn't ship at all until the holiday quarter, so a comparison to 2020 won't be on equal footing in that regard.
Similarly, Apple's new M1 Pro and M1 Max MacBook Pro models were not launched in the September quarter, so other than perhaps buyer hesitation, there won't be any noticeable impact in the financial results.
Demand for the iPhone 13 lineup appears robust, with longer lead times than past generations. However, the supply and demand imbalance is also likely affected by ongoing global supply chain problems and chip constraints. During its July earnings call, Apple warned investors that supply problems could affect the iPhone and iPad in the latter half of the year.
During the September quarter, Apple also saw a "resounding victory" in the Epic Games v. Apple lawsuit, with the company winning on virtually all counts except its guidelines prohibiting developers from communicating with users about alternate payment options. The judge presiding over the case banned that practice, though the guideline changes have yet to take effect.
Apple also made a number of App Store concessions to settle a lawsuit from developers. The concessions included the creation of a $100 million assistance fund and a new small business program, as well as changes to the App Store business model, including an easier appeal process, updated pricing tier guidelines, and app discoverability improvements.
Wall Street consensus expects Apple to report total quarterly revenue of $85 billion and earnings-per-share of $1.23.
Here's what analysts are expecting Apple to report.
Katy Huberty, Morgan Stanley
Katy Huberty of Morgan Stanley believes that Apple will report earnings above consensus, and has updated some of her revenue and earnings expectations as a result.
The analyst is expecting Apple to report revenue of $88.2 billion. However, she believes that most of the focus among investors will be on Apple's busy holiday shopping quarter, since the iPhone 13 and iPhone 13 Pro lineup was released toward the end of the September quarter.
She doesn't think that Apple will provide formal guidance, in-line with previous quarters.
Huberty maintains her 12-month Apple price target of $168.
Daniel Ives, Wedbush
Daniel Ives expects Apple to beat consensus expectations by at least $1 billion, and possibly more. Despite any chip shortages, Ives believes that Apple will deliver clear upside for investors.
Ives does describe ongoing supply constraints as the "elephant in the room" for Apple, particularly as the company moves into its December quarter — historically its busiest shopping season.
However, the analyst believes that supply shortages won't affect demand. At the most, they'll only push iPhone demand to the following quarter. He describes the near-term supply issues as "nothing more than a speed bump on a multi-year supercycle."
The analyst maintains his 12-month Apple price target of $185.
Samik Chatterjee, JP Morgan
JP Morgan analyst Samik Chatterjee expects Apple to report a solid September quarter that beats consensus, led mostly by robust demand for Apple's iPhone 12. In previous investor notes, Chatterjee tracked higher than usual iPhone 12 demand ahead of the iPhone 13 launch. demand.
As with other analysts, Chatterjee expects that most of the investor attention will be on the holiday quarter. Because of the supply issues, Chatterjee trimmed his Apple December quarter forecast slightly, though he expects the headwinds to be temporary and unlike to drive any demand changes.
He doesn't expect Apple to issue formal revenue guidance for the holiday quarter, but does forecast that the company will warn about ongoing supply problems.
Chatterjee maintains his 12-month Apple price target of $180.
Krish Sankar, Cowen & Co.
Cowen & Co. analyst Krish Sankar believes that Apple will report overall fiscal results that are in-line with consensus, despite an around $3 billion sales impact from ongoing supply and component constraints.
The analyst believes Apple will report revenue of $73.2 billion and earnings-per-share of $1.20. Looking ahead, he's modeling 81 million iPhone unit sales in the next quarter, which is the busy holiday shopping season. Overall, Sankar believes investors are still negative on Apple stock because of ongoing iPhone momentum concerns, government oversight and antitrust lawsuits, and seasonality. However, Cowen field work suggests that there won't be any iPhone 13 production or wafer start cuts.
Going forward, the analyst still expects the iPad, Mac, and Services segments to remain robust, despite mandated changes to the App Store business model.
The analyst maintains his 12-month Apple price target of $180.
Gene Munster, Loup Ventures
Gene Munster, analyst and partner at Loup Ventures, believes that Apple is seeing issues meeting outsized demand for its current products with the ongoing supply issues. However, Munster believes that will eventually equate to sales growth in 2022.
For the September quarter, the analyst believes Apple will report revenue of $86.4 billion and earnings-per-share of $1.30, both ahead of Wall Street consensus. He does not believe that Apple will give formal guidance for the December shopping quarter.
Munster's expectations are lower for the December quarter, and in fact, his estimates come in below Wall Street consensus. That's because the supply situation, in his view, will worsen during the period. Additionally, Munster says that the Epic Games v. Apple decision is a win for the Cupertino firm, though it isn't clear how App Store commission rates and steering framework will work out at this point.
The analyst maintains his price target of $200.
Estimize
The independent analysts at Estimize believe that Apple will report total revenue of $87.82 billion, representing growth of 35.7%.
Additionally, the analysts think that Apple will report earnings-per-share of $1.35, which would mark year-over-year growth of 84.9%.
Apple 3.0
Indie analysts at Apple 3.0 think that Apple will report total revenue of $86.83 billion for the September quarter, marking year-over-year growth of 34.2%.
Additionally, the analysts estimate that apple will report earnings-per-share of $1.31, up 79.5% from the September quarter of 2020.
More analysts takes on the quarter will be added as they arrive