Apple's M1 Max bests AMD Radeon Pro W6900X in Affinity GPU benchmark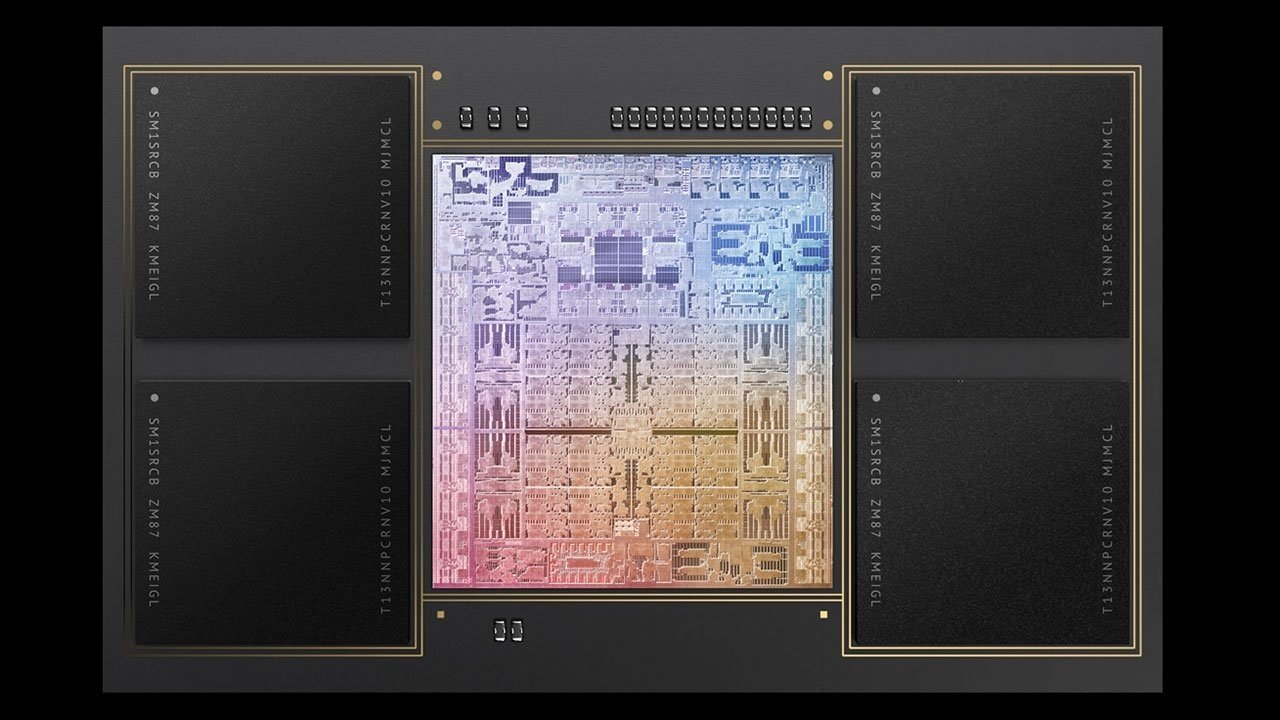 Apple's top-of-the-line M1 Max chip, which powers the company's new 14- and 16-inch MacBook Pros, outperforms a $6,000 AMD desktop GPU at certain tasks in Affinity Photo's benchmarking suite.
According to Andy Somerfield, lead Affinity Photo developer, the M1 Max is the fastest GPU he has evaluated using the benchmarking software. Apple's integrated graphics solution notched a "Raster (Single GPU)" score of 32891, edging a score of 32580 put in by AMD's W6900X, a 300-watt card that was tested as equipped in a 12-core Mac Pro.
In a multi-day Twitter thread, Somerfield chronicled Affinity developer Serif's integration of GPU compute support for apps like Affinity Photo, imaging editing software that started life as a desktop title and has since branched out to iOS and iPadOS. Specifically, Serif saw promise in early Apple Silicon designs on iPad, which for the first time allowed the app to tap system GPU assets for certain processes.
Somerfield says Apple's latest chip, M1 Max, ticks the three boxes that make a GPU "ideal" for Affinity Photo: high compute performance, fast on-chip bandwidth, fast transfer on and off the GPU. M1 Max's compute performance and data transfer rates are especially well suited for the task, making MacBook Pro a good choice for users of the app.
"The #M1Max is the fastest GPU we have ever measured in the @affinitybyserif Photo benchmark. It outperforms the W6900X - a $6000, 300W desktop part - because it has immense compute performance, immense on-chip bandwidth and immediate transfer of data on and off the GPU (UMA)," Somerfield said in a tweet Monday.
While not specified, the developer is believed to be referencing an M1 Max with 32-core GPU, Apple's most performant specification.
As noted by 9to5Mac, which spotted Somerfield's post, the W6900X comes equipped with 32GB of GDDR6 memory capable of 512GB/s data transfers.
In addition to outstanding GPU performance, M1 Max achieved chart-topping "Vector (Multi CPU)" and "Combined (Single GPU)" scores, metrics important for Affinity Designer and Affinity Publisher, respectively.
The results offer a glimpse into the promise of M1 Max, potent potential that is coming into stark relief as more publications get their hands on the new hardware. Earlier today, AnandTech published an in-depth assessment of both chips, finding that the new designs build on M1's foundation to deliver impressive real-world improvements.