Amazon launches native Prime Video app for Mac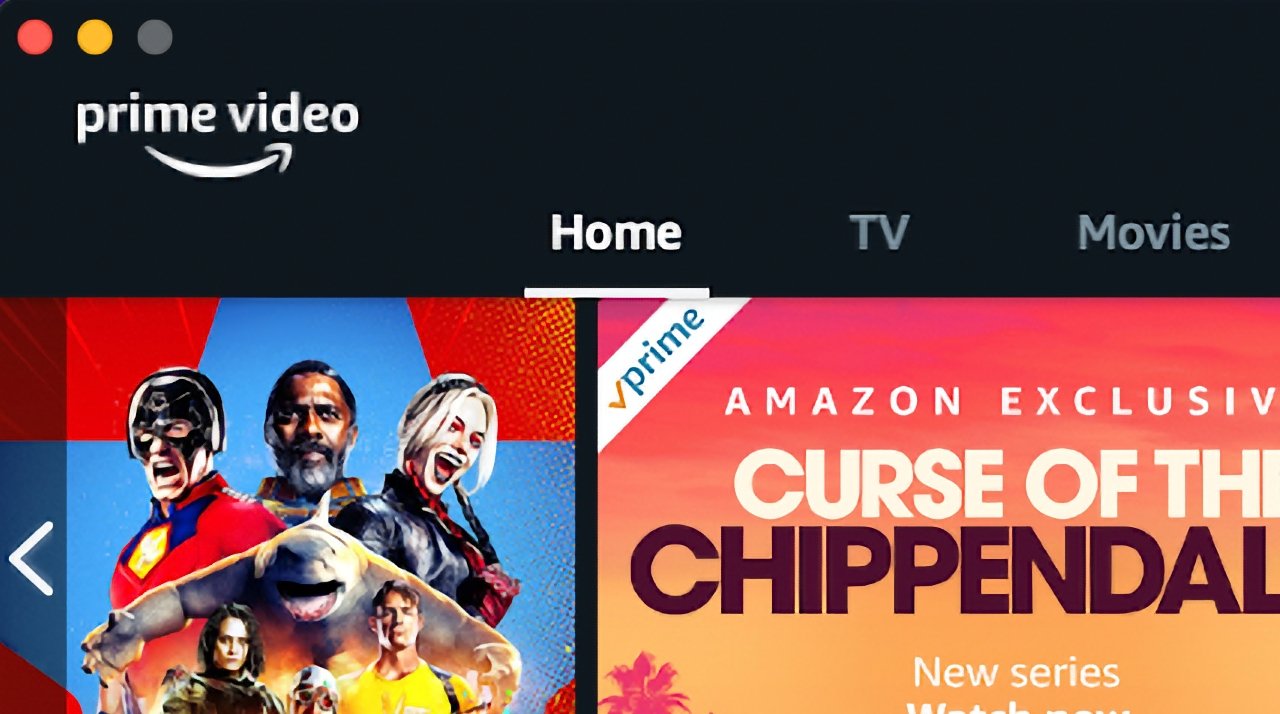 AppleInsider is supported by its audience and may earn commission as an Amazon Associate and affiliate partner on qualifying purchases. These affiliate partnerships do not influence our editorial content.
The new Amazon Prime Video app is a native Mac one, available through the Mac App Store, and which allows users to buy films and TV directly.
Amazon has had a Prime Video app for iOS and tvOS for some years, but now it's launched a new version for Macs. Seemingly coded in Swift, its version number of 9.00.33 is slightly older than the iPhone one's 9.00.7963.5, which was updated 24 hours before.
Presumably as part of Apple's deal to get Amazon Prime onto the App Store, users do not have to subscribe via Apple's regular in-app purchases. They can instead sign up to Amazon Prime within the app, just as they can then buy films and TV through it.
If a user is already a Prime member, and so has an existing credit card associated with the account, that card is displayed and can be selected.
Amazon says that the video will include live sports, "including Thursday Night Football and the English Premiere league (where available)." It's also possible now to start watching on Mac, then switch to Apple TV or iOS and resume playback from the same point.