Belkin BoostCharge Magnetic Wireless Car Charger review: An acceptable MagSafe solution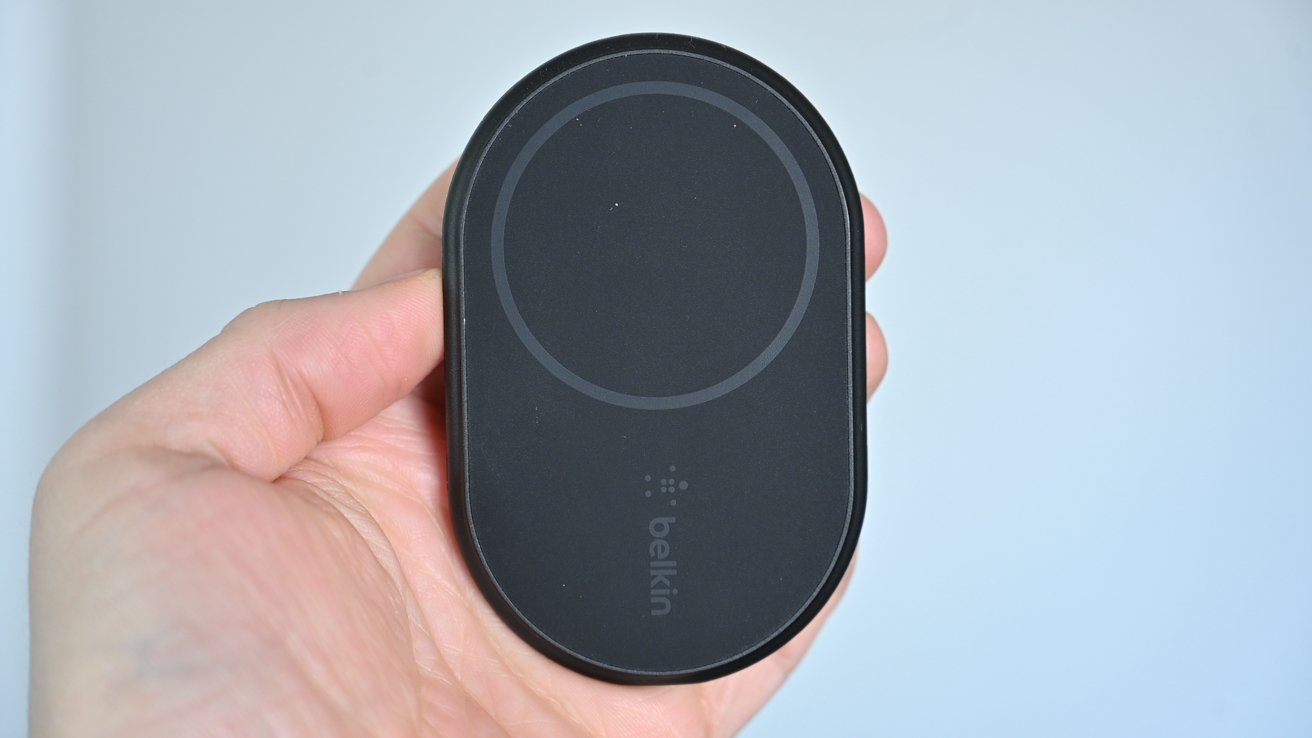 AppleInsider is supported by its audience and may earn commission as an Amazon Associate and affiliate partner on qualifying purchases. These affiliate partnerships do not influence our editorial content.
Belkin's BoostCharge Magnetic Wireless Car Charger is a sleeker version of its Vent Mount Pro that can power your iPhone while keeping it at arm's reach.
Apple debuted MagSafe with the iPhone 12 and accessory manufacturers were left scrambling to bring compatible devices to market.
At least most of them. Belkin was the only launch partner for MagSafe, rolling out a set of MagSafe chargers as well as the Vent Mount Pro for the car.
When we reviewed the Vent Mount Pro a year ago, we found it was accurately marketed as a vent mount, but "pro" was a bit of a stretch. That's because it didn't even charge your iPhone, it just held it in place.
After all this time, Belkin seems to have run into a roadblock using official MagSafe components and instead chose to launch a whole lineup of accessories that are compatible with MagSafe but aren't officially MagSafe. One of which is this BoostCharge Magnetic Car Charger.
Power up on the go
Included in the box is a black USB-C to USB-C cable as well as a 20W USB-C car charger to pair with the magnetic mount itself.
The magnetic charger is made of black plastic with a soft touch finish applied to the outside. The finish is nice but it still feels very plastic-y and not in a good way. It is thin and sounds a bit hollow. There is a ring on the front and a vertical mark to denote its compatibility with MagSafe.
It charges via Qi and is able to deliver 10W of wireless power, though iPhones are still limited to 7.5W. It seems unnecessarily confusing for users to advertise 10W of charging on a device that is exclusively iPhone-oriented, yet iPhone can't handle that power.
Had this been official MagSafe, it could deliver up to 15W of power — but alas. Still, 7.5W of power matches the maximum output of all the other chargers out there.
It's a pleasant surprise that Belkin includes the power adapter in the box, but we wish it was a dual-output charger instead. A solo isn't as useful as one that maybe had two USB-C outputs or even a sole USB-C and a secondary USB-A. Before testing this product, we had a dual USB-A output car adapter, but since this is USB-A, we're left buying yet another car adapter just to have two outputs.
This is a vent mount so the back does have a standard ball joint with a set of silicone vent clips. There is a collar around the ball joint so it can be tightened to keep it rigid, though it is so close to the back we couldn't tighten it while the unit was attached to the vent. You'll need to get it in the right spot, hold it tight, remove it from the vent, tighten it, then reinsert.
Car Vent Mount Pro versus BoostCharge
Both are compatible with MagSafe, but there are big differences between the Car Vent Mount Pro and the new BoostCharge Magnetic Wireless Car Charger.
With the official MagSafe model, Belkin used Apple's MagSafe component which is stark white. It complemented this with a silver body which always looked out of place in our Jeep. The new charging version is smaller, more compact, and has a matte black finish. That said, the Car Vent Mount Pro feels like a more premium product.
Obviously the biggest difference is that the Car Vent Mount Pro won't charge your phone. There's a $20 price difference between the two and we think the inclusion of charging capabilities and a matte black look is worth the cost, even if the new version isn't as solid of a build.
Should you buy the BoostCharge Magnetic Wireless Car Charger?
The Belkin BoostCharge Magnetic Wireless Car Charger is a reliable in-car companion for your iPhone 13 or iPhone 12. Despite not having real MagSafe, it over-performs with ample power, a compact design, and a sleek appearance.
Belkin could improve the product with a more premium build, a stronger grip, official MagSafe, and a dual-output power supply, but for what it is, it holds up well in the larger car mount market.
MagSafe is a phenomenal way to mount your phone in the car and is even better if you can charge at the same time. Belkin's new lineup, including the BoostCharge Magnetic Wireless Car Charger, all embrace this wonderful new standard.
Very small
Dark color blends in more than silver/white
Swappable USB-C cable
USB-C car charger included
MagSafe-compatible
10W though iPhone doesn't support it feels misleading
Only one output on car charger
Thin and plastic-y
Rating: 3 out of 5
Where to buy