OmniaBlinds with Eve MotionBlinds review: Thread-enabled window coverings raise the bar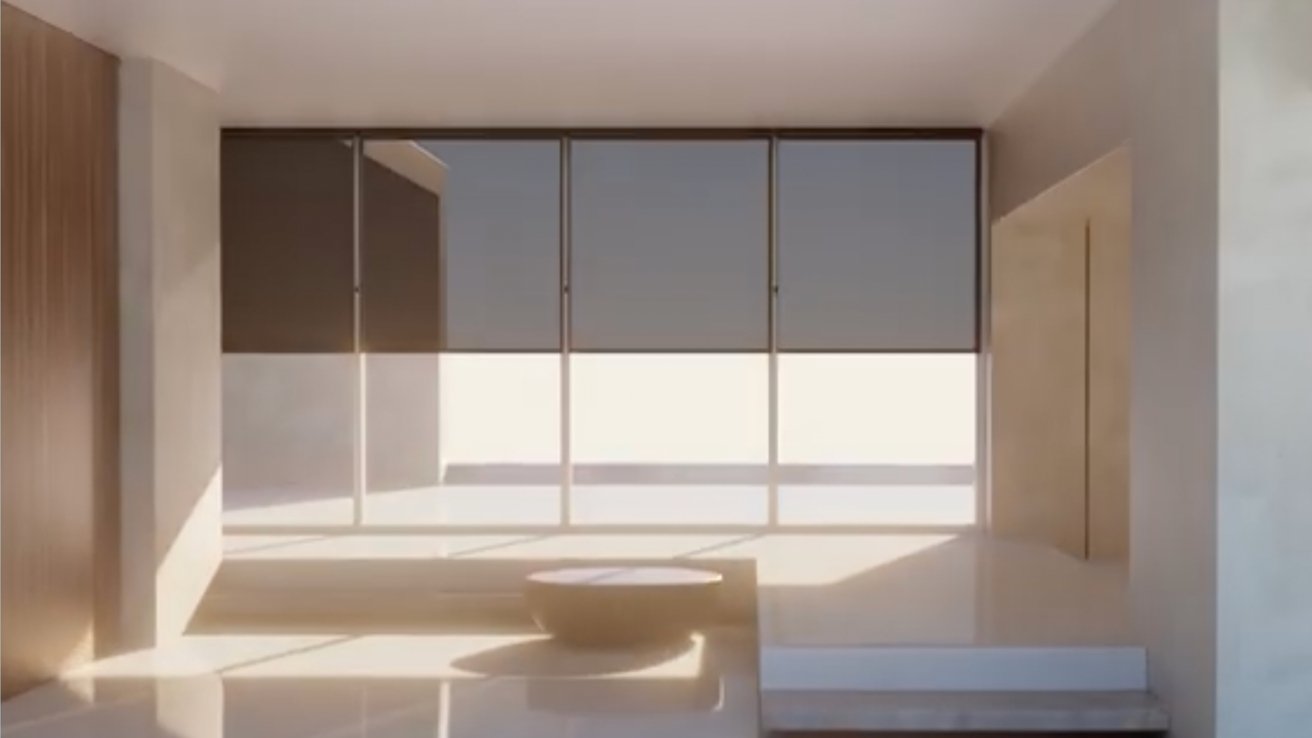 ---
AppleInsider may earn an affiliate commission on purchases made through links on our site.
Let that natural light into your home with the HomeKit-connected Thread-enabled OmniaBlinds.
OmniaBlinds are one of the first manufacturing partners of blinds that contain Eve System's MotionBlinds motor. The motor was cooperatively developed in a partnership between Eve, with its smart home know-how, and Coulisse, an expert in the window coverings space.
The blinds are built to order and require you to provide the details of your window opening. As you order, an easy-to-follow guide walks you through how to measure your window and advises you on the various mounting options. We measured the width at the top, middle, and bottom to ensure the blinds wouldn't hit the sides as they unfurl.
Our house is on the old side, which means walls and window frames aren't always square. Careful measuring paid off, and the blinds that arrived fit perfectly.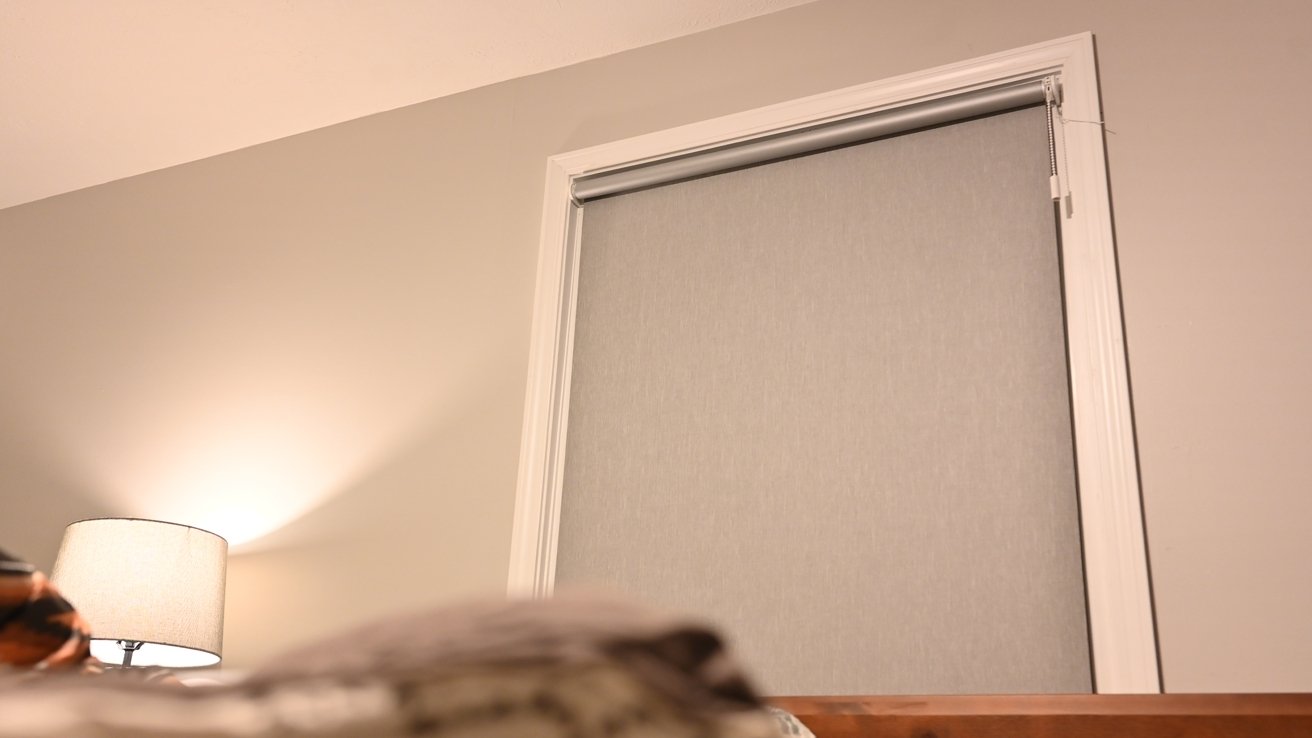 There's a wide array of material choices for the OmniaBlinds, all of which you can view online. To be extra sure, you can always order a sample kit of various swatches to try out.
OmniaBlinds Installation
From tip to tail, installation took maybe five minutes for each of our blinds. It was that fast and only required a drill and four screws. Unfortunately, OmniaBlinds doesn't include the screws, so check your junk drawer for some spares.
To install, we first held up our blinds for a dry run to be sure they fit in the window frame. We then connected the two mounting brackets. Each bracket is held in place by a pair of screws. There are multiple mounting options, including to the top, inside, or outside the frame.
Users also have the option of a top roll or back roll for the blinds and which side the pull cord hangs. We were happily surprised by the versatility here in mounting the OmniaBlinds.
Once the brackets are both mounted, you can slide the mounting peg into the open end of the roll. Then slide the whole assembly onto the brackets. The brackets hold well but can be difficult to remove if you should ever need to.
Each metal bracket has two plastic covers that snap onto them to hide the screws. You need to leave a small gap, even just 1/8th of an inch, around the brackets when you mount them, or the covers won't be able to fit into place.
The only thing left is to plug them in to activate them and pair them with HomeKit. The HomeKit pairing code is hidden conveniently within the pull cord of the blinds. We love this as it stays out of the way but doesn't require a hassle to access when you need it.
Once we installed our first set of OmniaBlinds and understood what we were doing, the subsequent installs went even faster. As they're mounting inside the window frame, there's no measuring that needs to be done, and you can mount these as quickly as you can put in four screws. OmniaBlinds has built-in horizontal wiggle room, just in case you mount the brackets a bit too far apart.
OmniaBlinds Design
Each blind is a roll of your preselected fabric wrapped around a lightweight tube. The Eve MotionBlinds motor is inserted into one end of this tube. This motor can be removed or replaced if need be.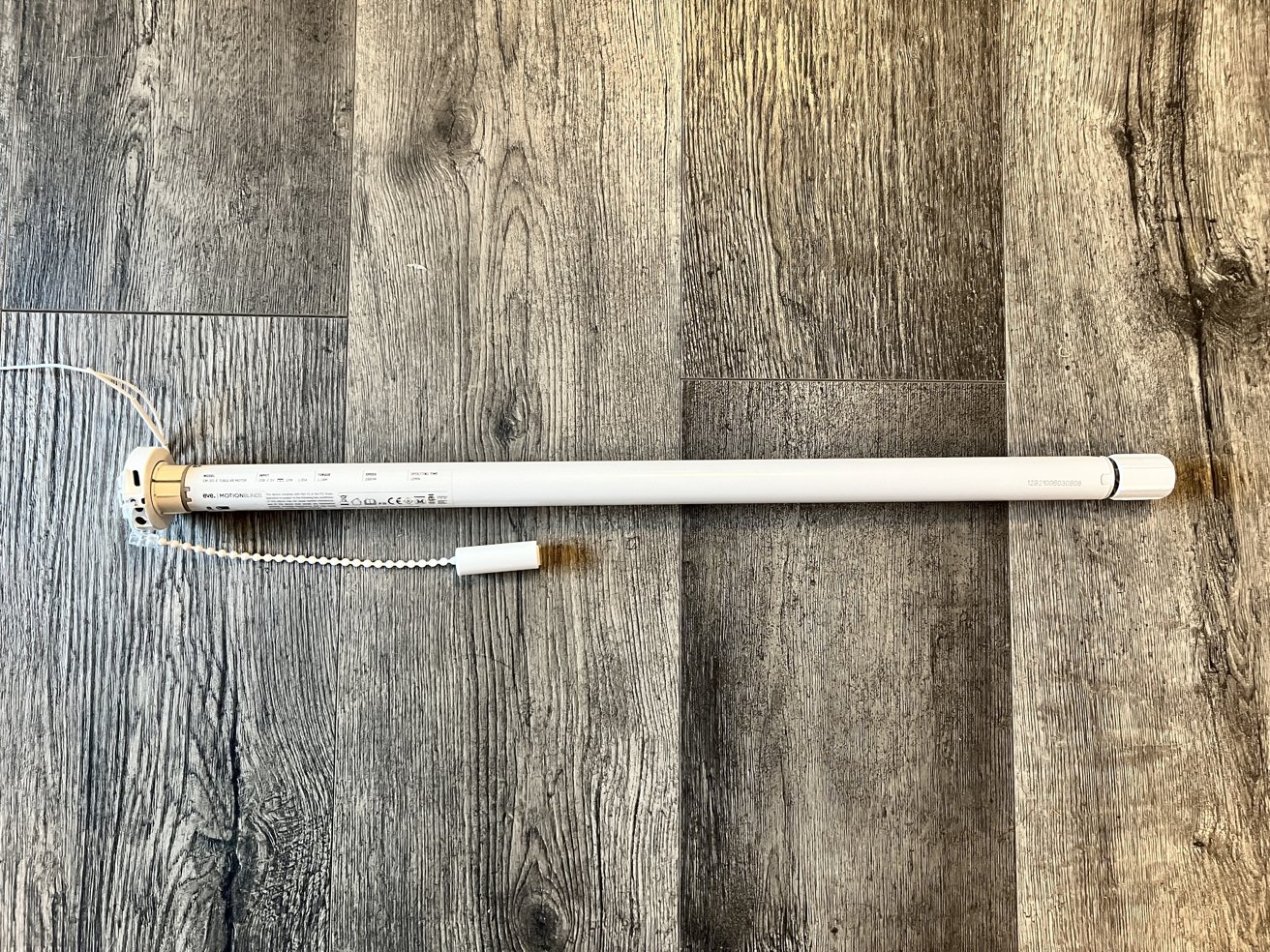 It is this motor that is attached to the bracket. The bracket keeps the end of the blinds fixed while allowing the motor to rotate the roll to cover or uncover your window. As you examine the motor, you'll see a small LED status light, a reset button, as well as a USB-C port.
Included with the blinds is a long USB-C cable that's used to charge the blinds and the initial activation. Frankly, the blinds look unsightly with the charging cable inserted. They look simply ridiculous with a long USB-C cord running down the wall into an outlet.
Battery power is preferable to running the wiring and is only necessary roughly every six months when the battery dies. We don't love that the USB-C port, button, and status light all remain uncovered on the end of the blinds motor, though. We'd have preferred some cover that cleanly hid these I/O rather than leaving them visible in perpetuity.
As far as the fabric goes, it was of fantastic quality. We loved the various fabric options OmniaBlinds offered and chose both a semi-opaque material for one room and light-blocking blackout material for our bedroom blinds. The blackout material did an exceptional job in blocking out any light.
The only other negative to the appearance is the antennas that dangle from the end of the motor. Two wires, roughly six inches in length, are left protruding that look like they shouldn't be there. We tried to tuck them behind the roll, but the one still kept coming into view.
If you were hoping for a set of shades with an encompassing fascia and a stark, clean look, these aren't it. But as far as downsides go, the I/O and antenna issues are relatively minor.
HomeKit control of OmniaBlinds
With Eve's reputation, it will come as no surprise that the Eve MotionBlinds motor works exclusively with Apple HomeKit. There's no Amazon Alexa or Google Assistant support here, nor are the security and privacy concerns that all-to-often come with them.
Plugging in the USB-C cable will activate the blinds. A small LED light will flash, letting you scan the HomeKit pairing code tucked away inside the pull.
The blinds instantly appeared in the Home app, where we could assign a name and designate a room in our home to associate with them.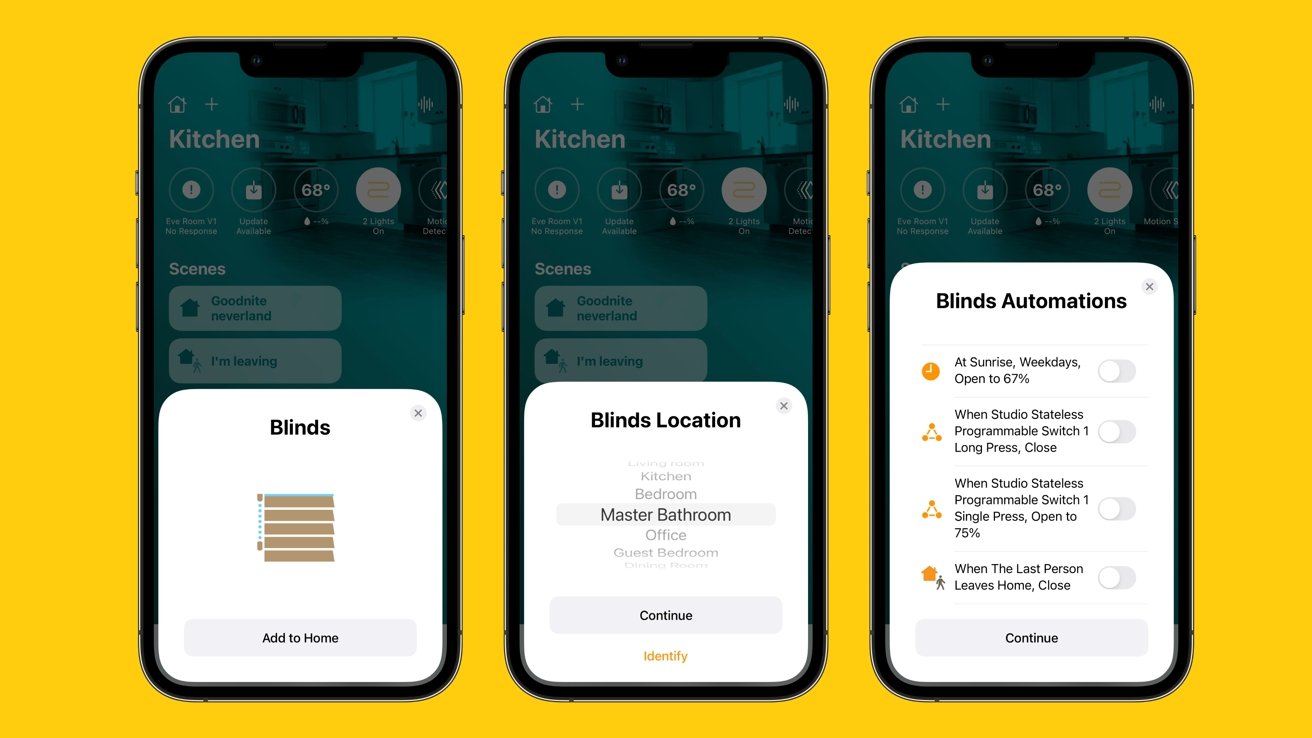 You can set the blinds up from the Home app, but if you want to set the top and bottom position from your phone, you'll need to use the Eve app. If you set the blinds up from the Eve app, it will automatically prompt you to set up these positions, but if you do so from the Home app, you'll have to head into the device settings yourself in the Eve app.
The Eve app allows you to customize the top position, the bottom position, and your favorite position that can be accessed via the physical pull cord. You'll also need the Eve app to perform any requisite software updates that may come down the line.
With HomeKit, there are plenty of smart options you have for your blinds. As far as the basics go, you can open and close the blinds at any time from the Home app. You can also use Siri to open or close the blinds. This includes various percentages too.
"Hey Siri, open the bedroom blinds 60%" is something we often say. It brings in natural light but doesn't open the shade the whole way.
You can schedule when the blinds open or close, too. For us, we opted to have our bedroom blinds open every weekday at sunrise. It allows us to awaken to the warm sunlight each morning, but on the weekends, we have the option to sleep in further without the light waking us up.
You could schedule them around your day — perhaps for your home office — or you could have them open and close as you come and go. Conditionals are also possible when using a third-party app. So if you arrive home during the day, the blinds could open 80%, and they can always close when the last person leaves.
Other accessories can control the blinds as well. A HomeKit button can open or close your blinds. Or maybe a motion sensor will tell them to open in your living room when someone walks into the room between sunrise and sunset.
There are endless options here, and it just depends on what you're looking for. For us, we regularly utilize our "goodnight" scene. At the moment, the goodnight scene will close the garage door, shut all the blinds, adjust the thermostat, lock the front door, and turn off the lights in the house with a simple voice command.
OmniaBlinds physical controls
Smart control and automation are fantastic, but we'd be remiss if we didn't touch on the physical methods of controlling the blinds as well.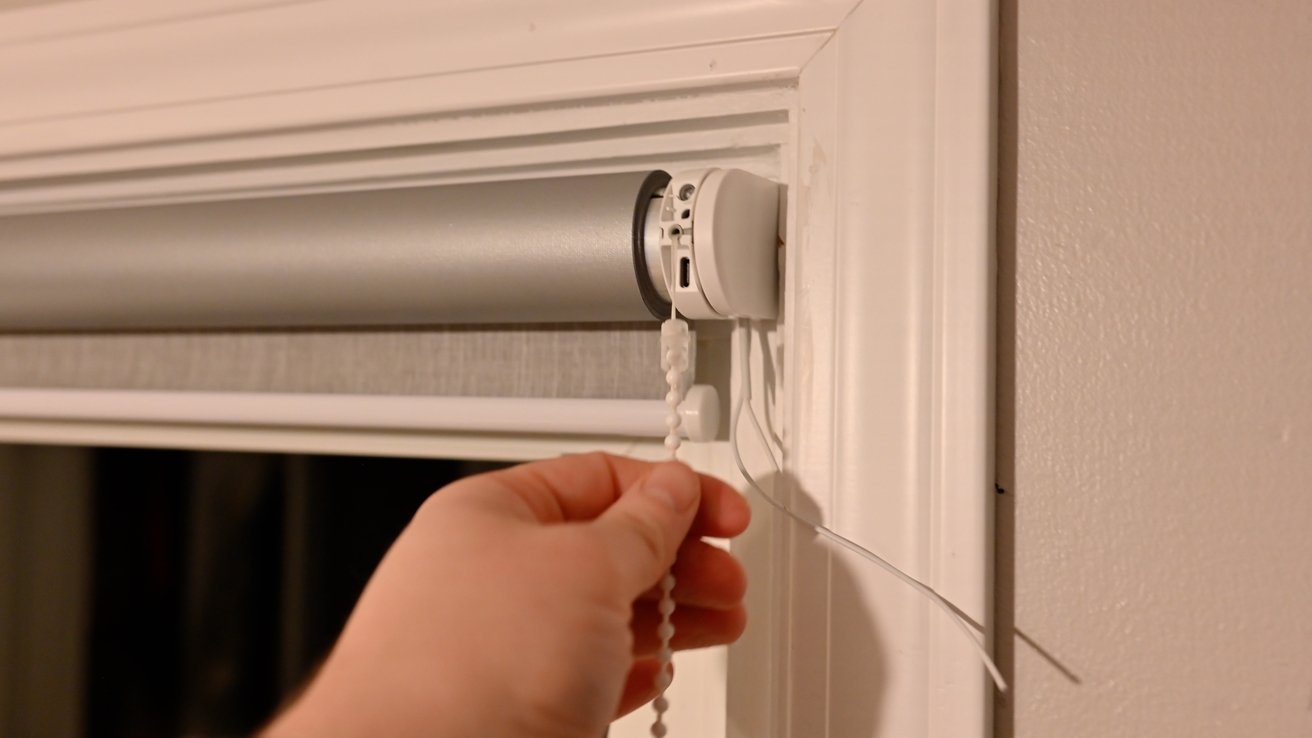 On one side of the blinds is the pull cord we mentioned earlier. A single pull will fully open or close the blinds, depending on their initial state when pulled. You can tug the pull a second time to stop it in its place. Pulling and holding will tell the blinds to go to the designated favorite position.
By adding a pull cord to the blinds, Eve ensured that everyone could use them. Kids, guests, or older relatives often aren't going to control the blinds via smart devices, and having a physical means of control is crucial for use. The pull cord is also a long-standing analog that will make sense to anyone.
Aside from using the blinds, the pull cord can also set the top and bottom positions. It's nice they included a physical way of doing this to live without the Eve app, but it was much easier to program them from our phone.
Thread or hub
If you're in the market for reliably connected shades, you have two options currently available to you. Some brands, such as Lutron and Hunter Douglas, rely on their proprietary wireless signals that connect to a hub connected to your network. Eve MotionBlinds instead rely on Thread, which doesn't require a dedicated manufacturer hub.
Each has its benefits. With a hub, we did see faster response times. Both our Serena Shades by Lutron and our Hunter Douglas shades react near-instantly to our HomeKit commands, while our OmniaBlinds powered by Eve MotionBlinds took 1-2 seconds to respond from a cold state. This isn't a terrible delay, but it is a delay nonetheless.
But many users are hesitant to add yet another hub to their homes. The number of hubs required to run a complete smart home has continued to grow, and Thread is one possible answer. Thread nixes the hub requirement and has the added benefit of improved range and reliability.
Compared to Bluetooth or Wi-Fi, Thread is an emerging smart home standard that draws a minimal amount of power and can create a mesh network between other Thread-enabled devices. If you have multiple Thread devices that help extend this network, it can reach areas your Wi-Fi doesn't and won't require your device to be nearby, like Bluetooth. Plus, if a Thread device goes offline, the mesh network can heal itself to keep communicating.
Within HomeKit, Apple's own HomePod mini and the latest-generation Apple TV 4K are both equipped to act as Thead border routers. If you don't have a Thread border router, your OmniaBlinds will instead communicate via Bluetooth.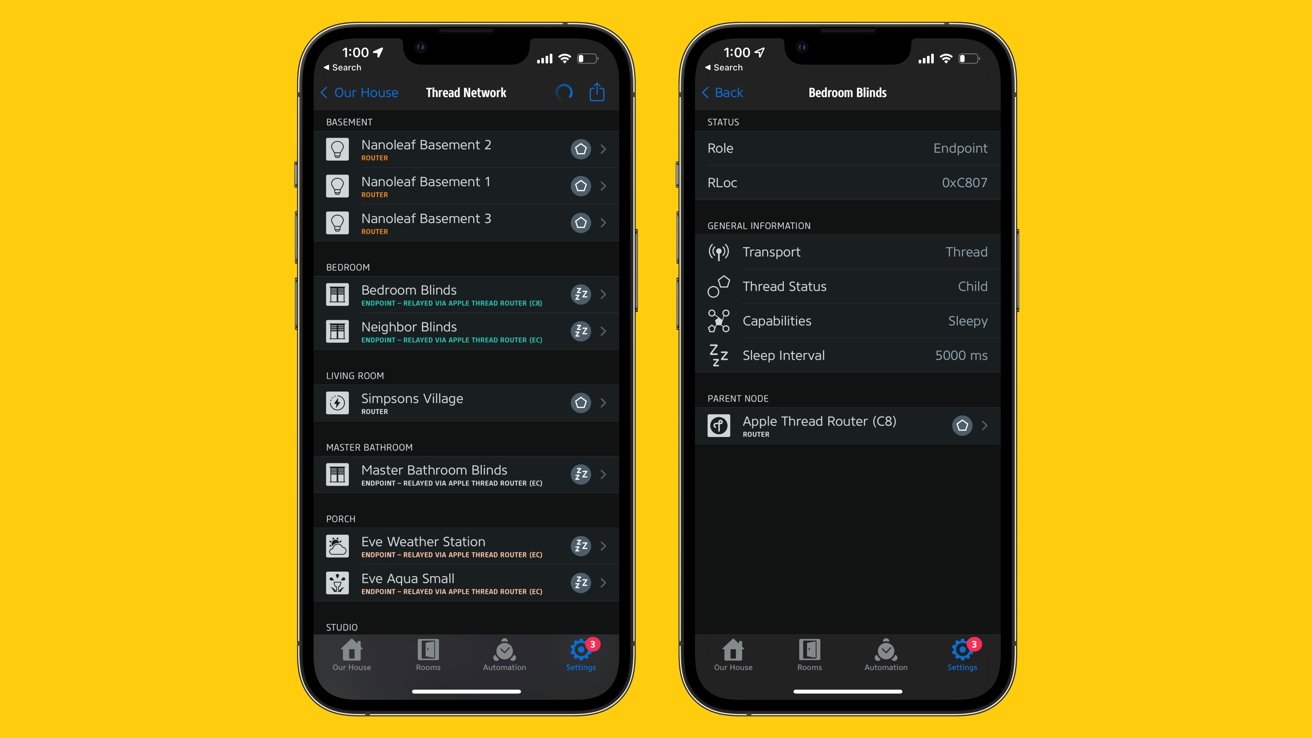 If you're curious at all about your home's Thread network, the Eve app does have a network view hidden in its settings. You shouldn't ever need to look at this, but if you're curious about which devices you have that support Thread and how they all communicate with one another, we recommend giving this a peek.
For nerdy folk, it's just cool to see.
Should you buy OmniaBlinds powered by Eve MotionBlinds?
With a starting price of just over $300, OmniaBlinds aren't the cheapest HomeKit accessory you can add to your home. Especially when chances are you'll need more than one to outfit your windows. But it also isn't the most expensive either.
OmniaBlinds cost roughly $200 more — per window — than the cheap cut-your-own honeycomb shades we previously had. Thus far, it has been worth it. The generic honeycomb shades we had prior were garbage. They lost their spring to go up and down, they didn't look the nicest, and the ends were a little jagged from where they were cut.
Let alone the fact we rarely seemed to open or close them. It isn't a lot of work to open or close the blinds, but it was enough that we found ourselves never doing it. They just stayed closed. OmniaBlinds changed that.
We have them set up in multiple ways based on outdoor sunlight, various scenes we have, and as we come and go. So much more natural light is now able to flood into our homes. We're huge fans of natural light as it can help keep you energized and improve your mood, as well as make your house look great in the warm glow of the sun.
By removing the simple need for us to walk to each window and open them, allowing them to all open and close together automatically, we've changed the feeling of our home.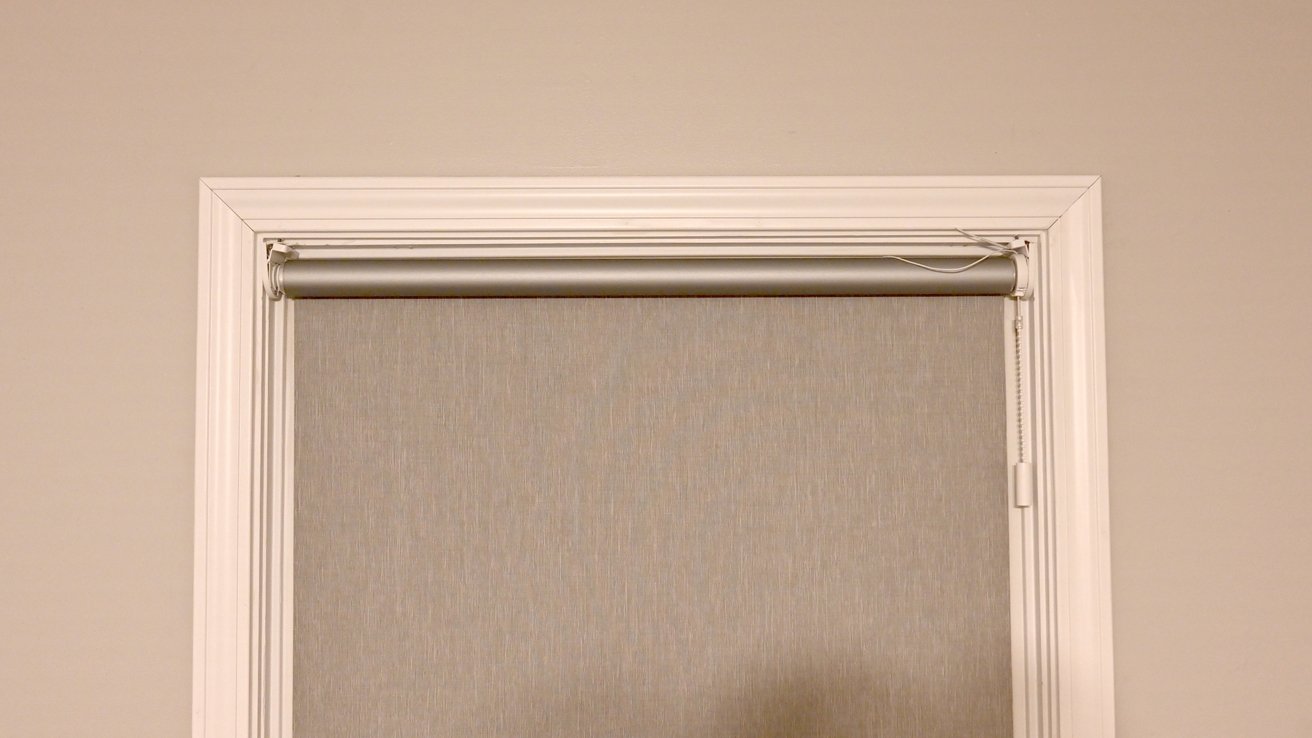 The exposed roller look is also taking off and has been increasingly popular in the window covering space. These blinds are ahead of the curve. Not just with the design, but with Thread connectivity as well.
If you've got a HomeKit home and want affordable, stylish, easy-to-install, and future-ready blinds — OmniaBlinds with Eve MotionBlinds are for you.
Easy installation
Fair price for custom, HomeKit-enabled blinds
Good selection of fabrics
Easy HomeKit setup
Exclusive support for HomeKit
Fast, reliable, energy efficient connection via Thread
Look great
Physical controls as well as smart controls
Rechargeable via USB-C
Choose your favorite position
No support for Amazon Alexa or Google Assistant
Limited design options, such as the lack of fascia
Antenna and ports are visible
Rating: 4.5 out of 5
Where to buy
OmniaBlinds powered by Eve MotionBlinds is available to order now. Prices vary based on material, but they start at $318.