iPad shipments were down in Q4 2021, but Apple still leads tablet market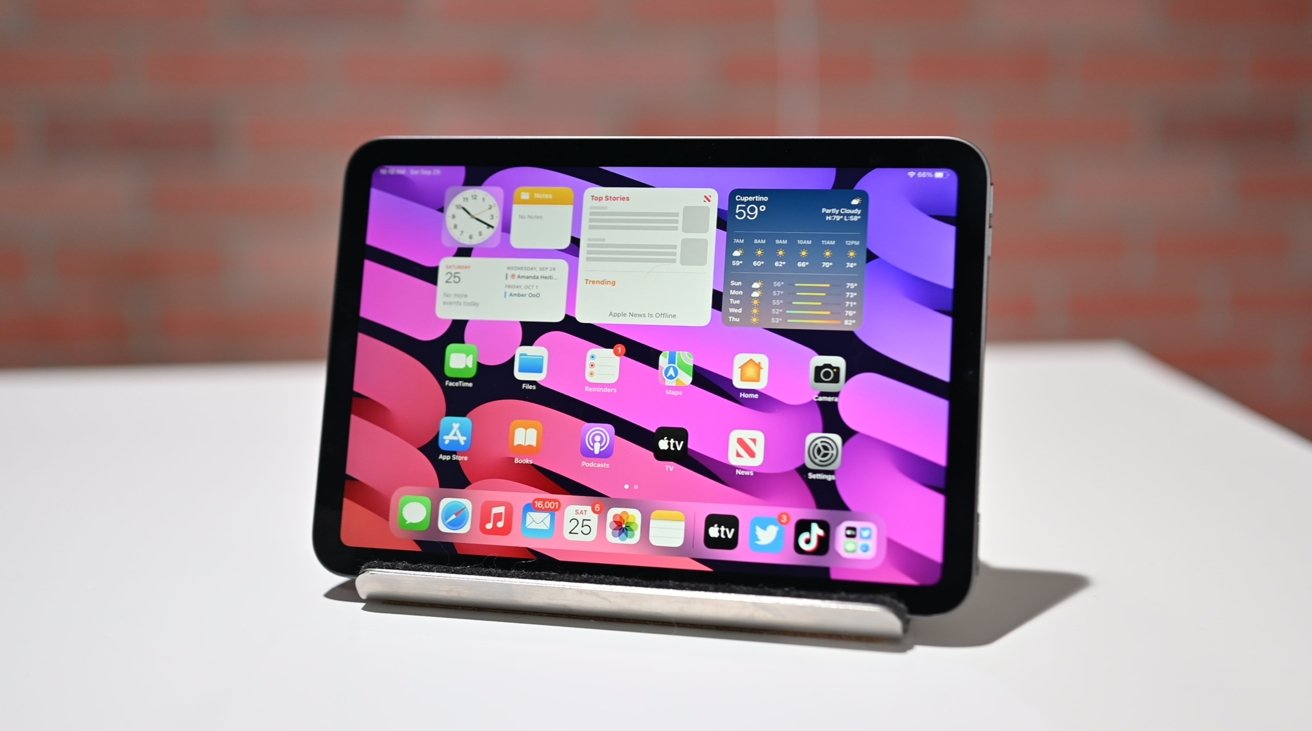 AppleInsider may earn an affiliate commission on purchases made through links on our site.
Apple's iPad sales dipped during late 2021, but an IDC report says Apple is still far in front of other producers in terms of shipments, and its drop in units wasn't as bad as other major vendors.
During its first-quarter results for 2022, Apple said its iPad revenue was $7.2 billion, shrinking 14.1% year-on-year. In a report issued by IDC estimating industry shipment levels, it seems that Apple's not the only one to see a decline.
According to the report, Apple's worldwide iPad shipments for the fourth quarter of 2021 reached 17.5 million units. This is down from the 19.1 million units reported one year prior, and is a decline of 8.6%.
However, this isn't as bad as some of the other top-five tablet producers, with Samsung, Lenovo, and Huawei seeing declines of 21.6%, 25.4%, and 13.9% respectively. The only vendor that didn't see a decline was Amazon, but with a growth of just 1.3%.
Apple continues to lead the tablet market in general with 38% of the market share, an increase from a 36.6% share one year ago due to the poor performance of rival tablet producers. Nearest rival Samsung has a 15.9% market share, and Lenovo secures 10% of the market.
Overall, the market saw 46 million units shipped, which is a total decline of 11.9% from the same quarter last year.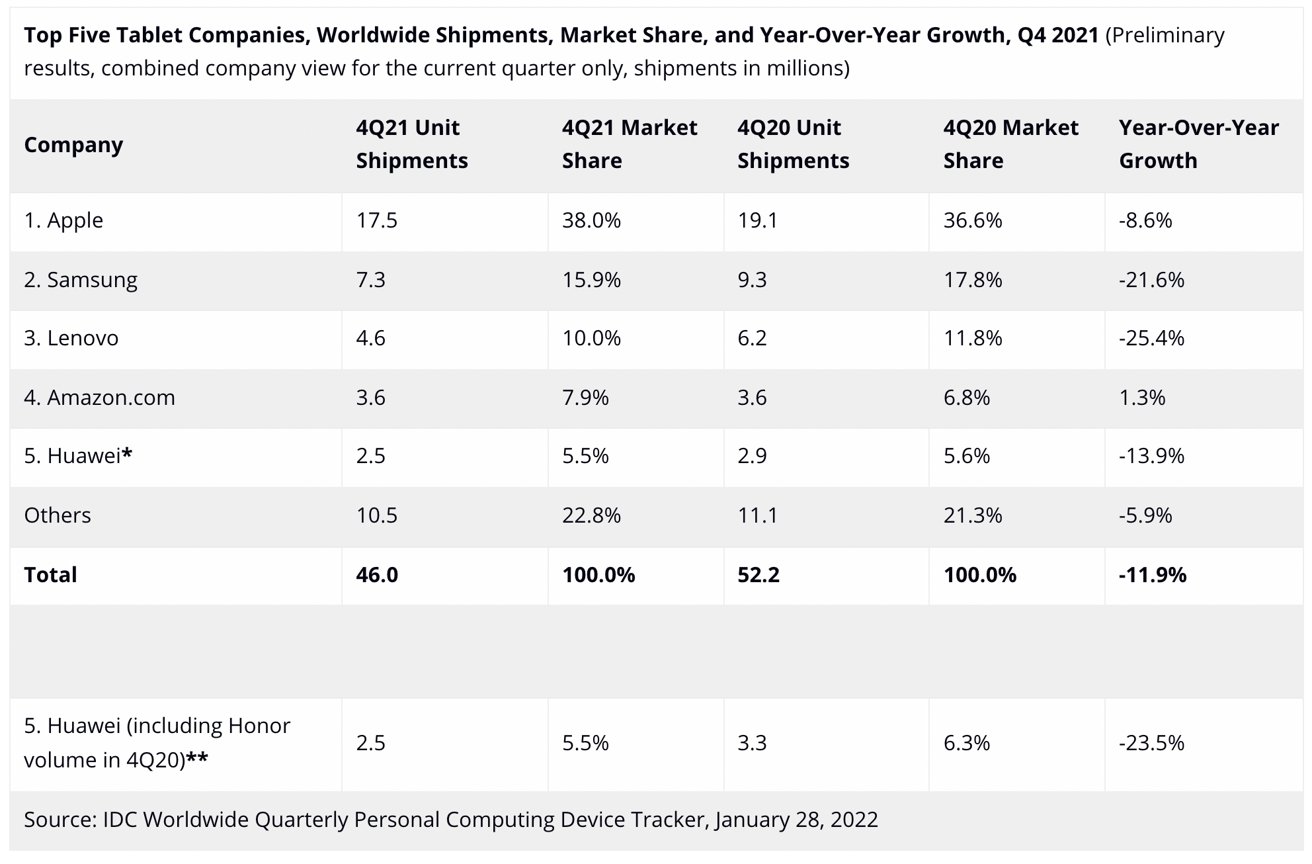 "Though 2021 was a great year for the tablet market, shipments have begun to decelerate as the market has moved past peak demand across many geographies," said IDC senor research analyst Anuroopa Nataraj. "However, shipments in the near future will remain above pre-pandemic levels as virtual learning, remote work, and media consumption remain priorities for users."
During the quarterly results, Apple CEO Tim Cook said the problem was due to limitations within the supply chain. "Despite the constraints," he said, "our iPad lineup continues to be indispensable to 10s of millions of people, for teachers and students to artists and creators."
Apple's position is seen to be more positive when examining full-year figures, with its 57.8 million units in all of 2021 representing annual growth of 8.4%. Apple also saw its market share increase from 32.6% for 2020 as a whole to 34.2% in 2021.
Samsung again was the nearest competitor, but its 30.9 million units equating to a smaller growth rate of 3.8% year-on-year. Lenovo's 17.7 million units and Amazon's 16.1 million equate to higher overall year-on-year growth rates of 19.2% and 15.1% respectively.