Apple considered adding Face ID to 24-inch iMac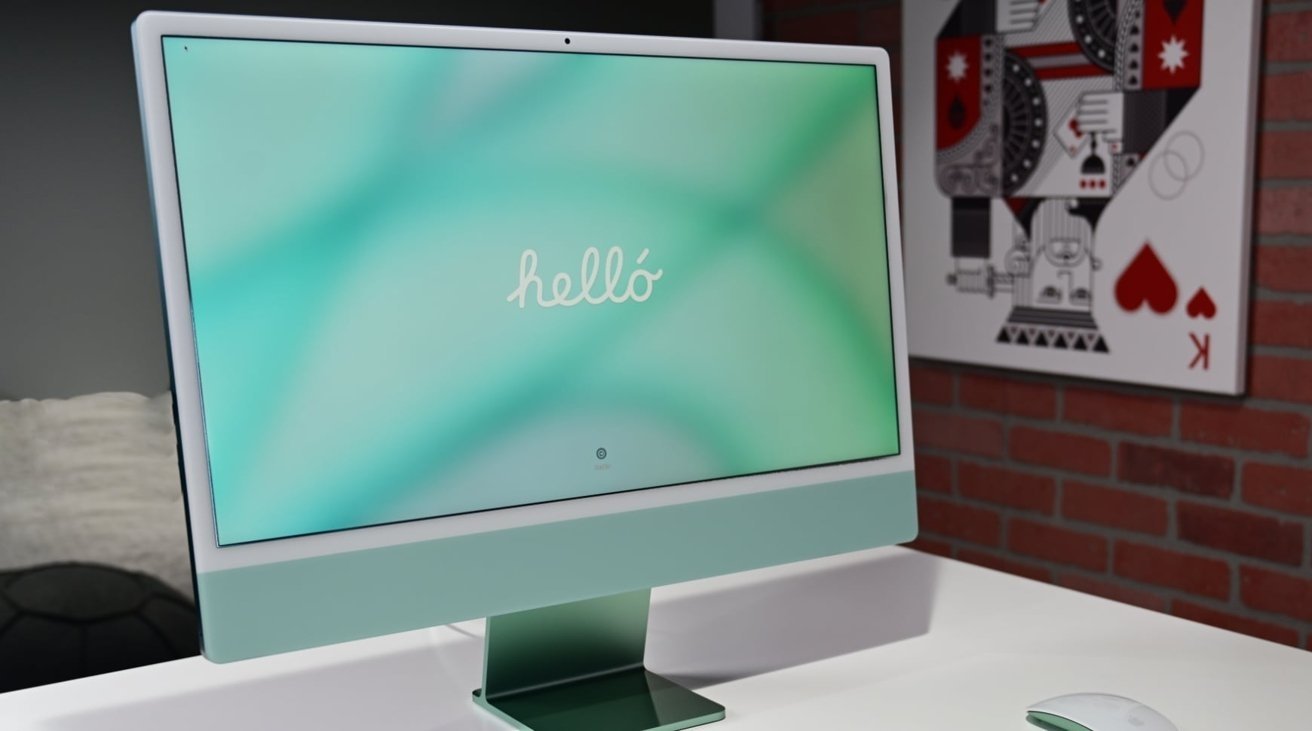 Apple allegedly considered adding Face ID to its refresh of the 24-inch iMac, but the Mac maker is more likely to add the biometric security feature to a desktop Mac display long before it lands on a MacBook Pro.
Apple's introduction of a display notch in the 14-inch MacBook Pro and 16-inch MacBook Pro opened up the possibility of Apple bringing Face ID from the iPhone to the Mac. While the notch strongly points to it being a future inclusion, it seems that Apple was looking in another direction for the transition.
Rather than a MacBook Pro, Apple's first real consideration for Face ID in a Mac was for the 24-inch iMac, according to Mark Gurman in his Bloomberg "Power On" newsletter. It is claimed "Face ID was in the cards for the original M1 iMac."
While it didn't have a notch, the iMac was apparently a firm favorite for the feature since its display was sufficiently thick enough for the components to fit. The MacBook lineup has "fairly thin screens" that are capable of containing the FaceTime HD camera, but without enough depth for what's needed for Face ID to work.
Due to the thinness of MacBooks, Gurman believes that if Face ID does make it to the Mac, it will be "on an iMac or external monitor first." Apple apparently "has definitely been working on this, but time will tell if they launch it."
Gurman's comments echo earlier reports on the subject, including one from January 2021 saying Apple had been working on the feature, but that it was unlikely to arrive in 2021 at all. By July the same year, it was reckoned that Face ID would move over to Mac within a few years.