Peloton could be bought by Apple to boost healthcare initiatives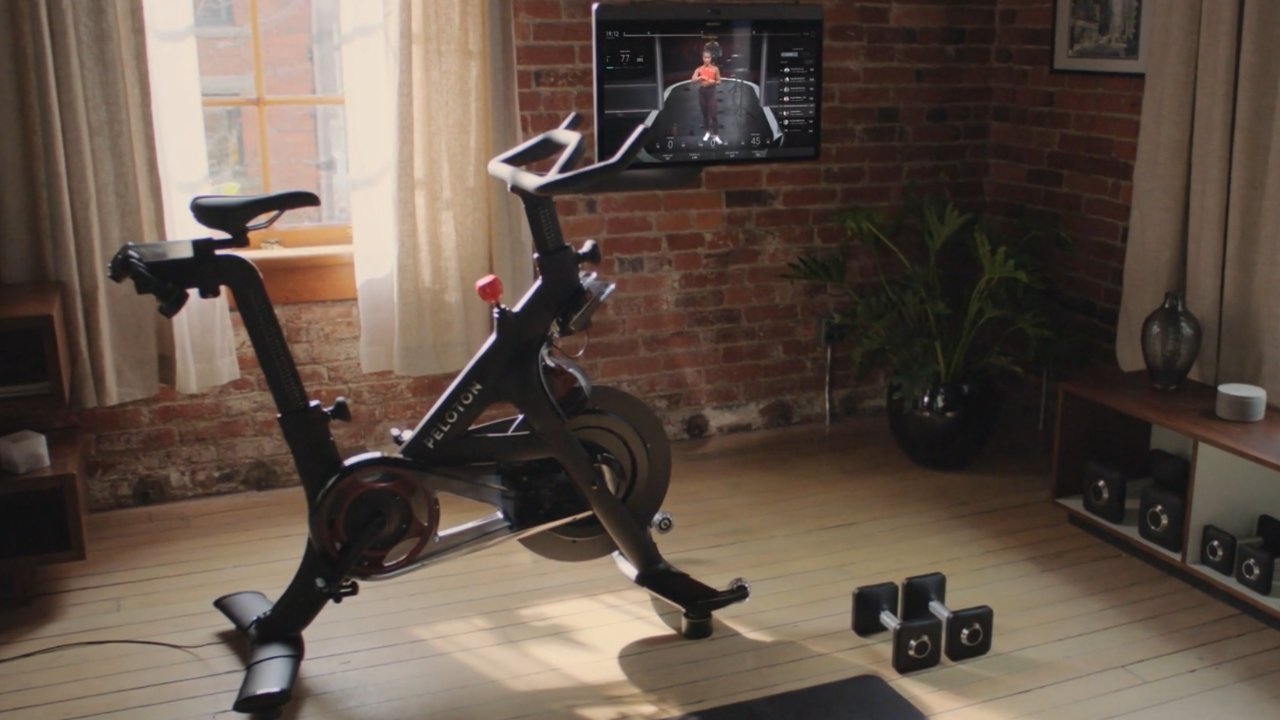 Acquiring Peloton could be a "major strategic coup" for Apple, according to Wedbush, with the purchase potentially helping boost Apple's moves in the health and fitness market.
Following the halt of production of bikes and treadmills due to waning consumer interest, Peloton has reportedly become an acquisition target. While the main attention has been on Amazon's possible bid for the company, analysts have put forward the case that Apple could be interested in acquiring the firm.
In a note to investors seen by AppleInsider, Wedbush analysts Daniel Ives and John Katsingris write that Apple could easily be one of the potential acquirers of the fitness company. For Apple, "acquiring Peloton would be a major strategic coup and catalyze the company's aggressive health and fitness initiatives over the coming years," Wedbush says.
"With 2.8 million paid subscriptions today and a very strong/unique competitive moat, Apple acquiring Peloton would be both an offensive and defensive acquisition in our opinion."
On the defensive side, a purchase by Amazon or Nike would give either company a "major foothold into the living rooms of consumers globally," with massive potential for cross-selling services. To Apple, such a purchase would be "a business model risk for its healthcare segment and future endeavors."
As an offensive purchase, Apple could use its Fitness and Apple Watch strategy to "leverage the Peloton services and flywheel to significantly bulk up its healthcare initiatives," a field Apple has consistently worked on.
Wedbush highlights that Apple doesn't seem to be an obvious candidate for acquiring Peloton, as it has largely avoided major acquisitions outside of its $3.2 billion Beats purchase in 2014, but it's still possible. With an expected sale price of between $12 billion and $15 billion, this seems a high figure for Apple to willingly pay, though it does have over $200 billion in available cash resources.
"We believe Peloton is a unique asset that would fit well into Apple's golden consumer ecosystem which makes us believe Cupertino could be a real bidder for this asset," the analysts conclude. "Apple may be forced into this deal if Amazon, Nike, or potentially Disney aggressively goes after Peloton in a defensive blocking strategic move."
Wedbush currently has a $200 12-month price target for Apple, with the iPhone maker designated with an "Outperform" rating.