Adobe Premiere Pro getting new Remix feature for syncing audio and video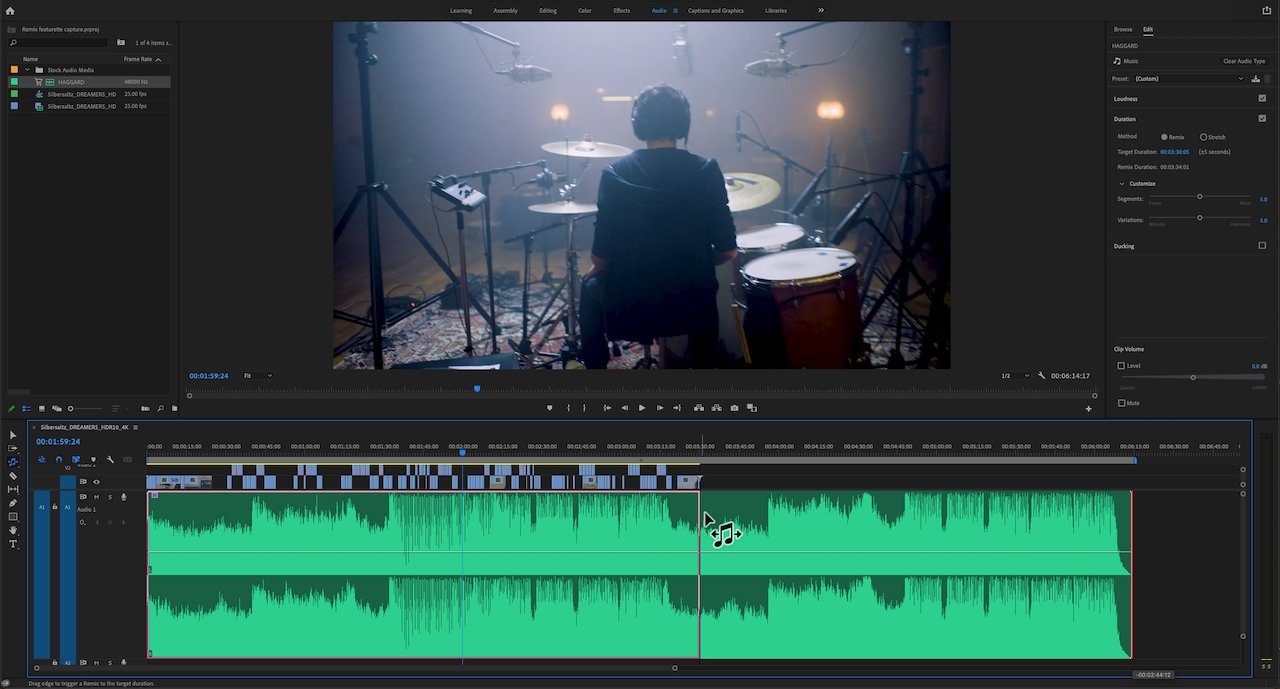 Adobe on Monday has announced a new slate of features for Premiere Pro, including a Remix tool for syncing audio clips to videos and significantly faster Speech to Text.
The new Remix tool, which was previously in beta testing, allows editors to re-time music clips to fit the duration of a video. It works by intelligently analyzing the song via Adobe Sensei and generating a new arrangement to fit the clip.
According to Adobe, the feature automates the process of applying razor cuts and crossfades, streamlining what "took hours" into a quick and simple process that takes seconds.
In Adobe Premiere Pro, editors now have the ability to use Customize options to create new arrangements and the Remix feature to select and remix a music clip.
Alongside the new Remix addition, Adobe announced other improvements to Premiere Pro.
The company has significantly boosted the Speech to Text speed on Intel Core i9 and M1 systems. Speech to Text is now three times faster on those chips, and around two times faster on other current processes.
"With downloaded and locally stored language packs editors can now use Speech to Text on device, leveraging the GPU and ML capabilities of modern chipsets for faster performance," Adobe wrote.
There's also up to 10x faster exporting of 10-bit 420 HEVC formats and new Linear Wipe and Block Dissolve effects that are powered by GPU processing. Lastly, the new version of Premiere Pro adds support for Canon EOS R5 C video footage.