Nearly every Mac rumored to see an update in 2022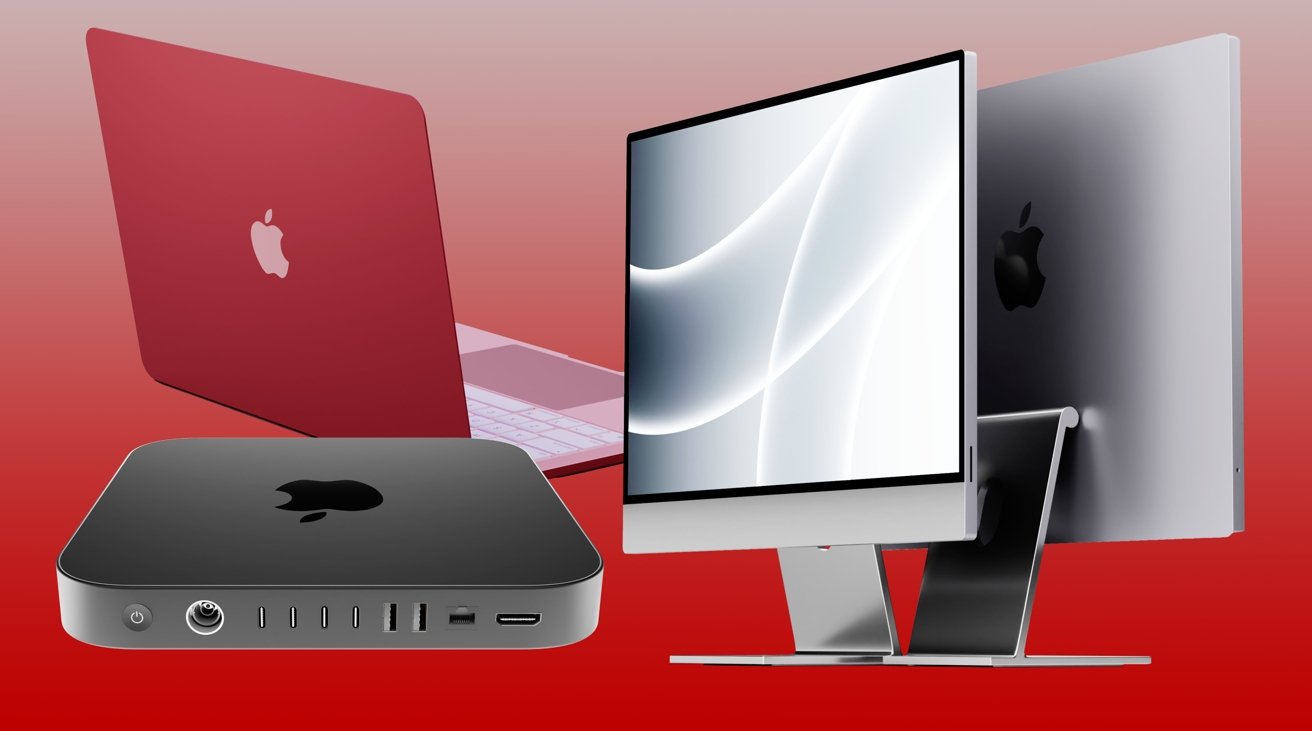 Apple will be bringing out a minimum of seven Mac models with Apple Silicon, with a large-screened iMac Pro and a revamp of the Mac Pro among the inbound updates.
Apple is on a self-imposed two-year transition from Intel processors to its own Apple Silicon, by the end of 2022. In a bid to complete the shift, Apple has to make a few more changes to its product range, alongside its normal upgrades to existing models.
For 2022, Apple could launch at least seven new Mac models across its range, according to Mark Gurman's "Power On" newsletter for Bloomberg. Along with items that could surface during a spring event, Gurman lists Mac models that should appear across the entire year.
Gurman's list chiefly includes models using the M1 Pro and M1 Max chips, as well as the anticipated new generation M2 chip. An upgraded M1 Max is also tipped for use in 2022.
The Mac mini is anticipated to have a redesigned case with a plexiglass-like top cover and more Thunderbolt ports on the back.
The list of models includes a Mac mini updated with the M1 Pro chip, accompanied by a second with an M2 chip. They will be joined by a 13-inch MacBook Pro and a redesigned MacBook Air with the M2 chip.
Gurman also speculates an updated 24-inch iMac is on the way with an M2 chip, as well as the rumored enlarged iMac Pro, packing M1 Pro and M1 Max chip variants. Lastly, the rumored Mac Pro refresh with Apple Silicon and a smaller enclosure is set to include chips that will offer the equivalent power of two or four M1 Max chips.
There probably won't be a version of the larger iMac with entry-level specifications, Gurman offers, reasoning that Apple could've offered just that around the time of its 24-inch refresh as an alternate size option.
It is reckoned the 13-inch MacBook Pro and the Mac mini are the best candidates for an update in the spring, as they are "two of the oldest Apple Silicon Macs in the lineup today," writes Gurman.