Bowdoin College providing all students with MacBook Pro & iPad mini in the fall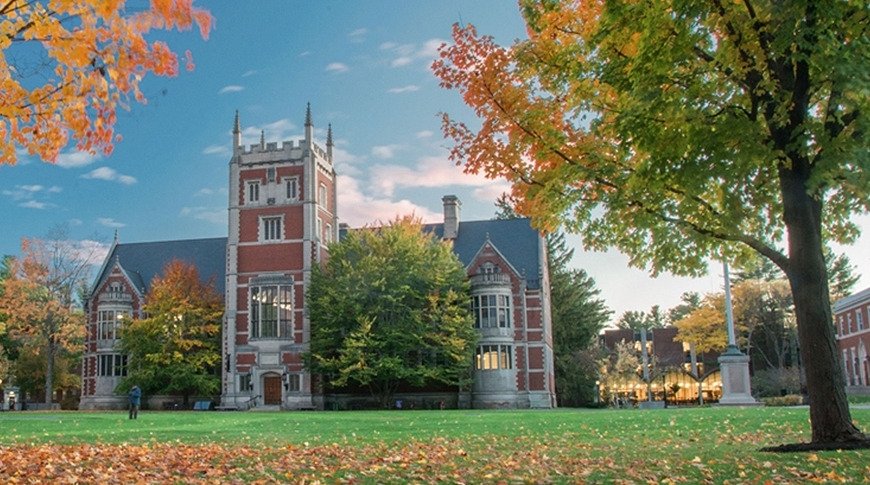 Building on an earlier iPad Pro distribution program, Bowdoin College's new Digital Excellence Commitment will hand out a 13-inch MacBook Pro, iPad mini, and an Apple Pencil to all students.
In 2020, Bowdoin College in Maine provided $1.7 million in iPads and accessories to students, as a gesture of equity in response to the coronavirus pandemic. On Tuesday, the college said it would go further in assisting students.
The Digital Excellence Commitment will see the college provide every first-year student with a 13-inch MacBook Pro, as well as an iPad mini with an Apple Pencil, and access to software used in courses from fall 2022. The program's cost will be covered entirely by Bowdoin.
Returning students will continue to use the existing iPad Pro and Apple Pencil they have already received, and will be provided with the 13-inch MacBook Pro and software.
Students will be able to keep their devices post-graduation with a $1 payment, with the MacBooks and iPads also covered by AppleCare+ for four years.
"During the pandemic we witnessed firsthand the power of a common technology platform for teaching and learning, along with the substantial and differential benefits that come with the combination of a MacBook Pro and an iPad with an Apple Pencil," said Bowdoin College President Clayton Rose.
The president added that the new commitment will "level the playing field so that every student has the opportunity to fully benefit from the technology that plays an essential and growing role in the learning experience at Bowdoin. Our central mission is to deliver an exceptional liberal arts education along with the knowledge and skills students need to lead in our increasingly digital world."
The decision to include the MacBook Pro was prompted by the discovery that notebooks are still required for aspects of academic work, including "discipline-specific software and other needs."
Susan Prescott, Apple VP of education and enterprise product marketing called the expansion "a testament to the College's forward thinking and the results already seen from providing its students with powerful Apple products."