Compared: Apple Silicon M1 vs M1 Pro vs M1 Max vs M1 Ultra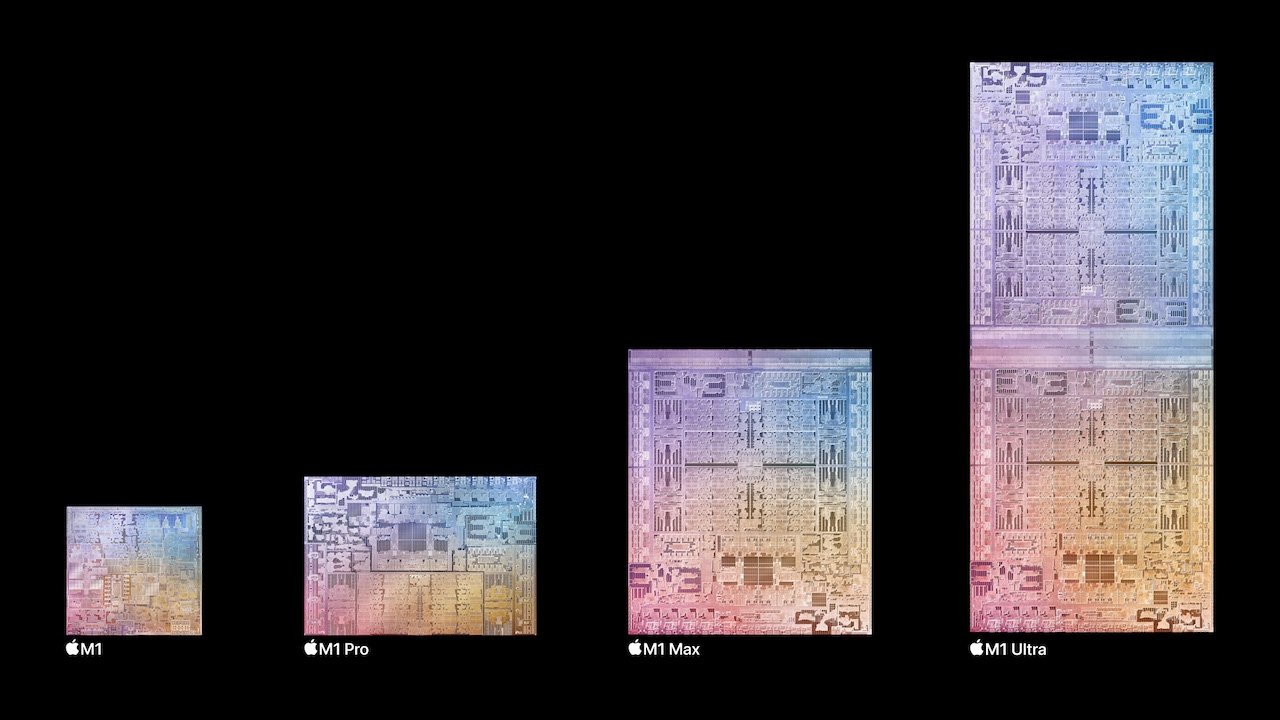 Apple recently debuted the M1 Ultra, the latest addition to its family of Apple Silicon chips that basically doubles the performance of the company's current faster chipset.
Here's everything you need to know about Apple's latest M1 Ultra chipset, and how it stacks up versus the company's previous M-series offerings.
M1 vs M1 Pro vs M1 Max vs M1 Ultra - Specifications
M1 (2020)
M1 Pro (2021)
M1 Max (2021)
M1 Ultra (2022)
CPU Cores (Total)
8
8 or 10
10
20
CPU Performance Cores
4
6 or 8
8
16
CPU Efficiency Cores
4
2
2
4

GPU Cores
7 or 8
14 or 16
24 or 32
48 or 64
Neural Engine Cores
16
16
16
32
Transistors
16 billion
33.7 billion
57 billion
114 billion
Foundry process
5nm
5nm
5nm
5nm
Unified Memory Capacities
8GB,
16GB
16GB,
32GB
32GB,
64GB
64GB,
128GB

Memory Bandwidth
68.25GB/s
200GB/s
400GB/s
800GB/s
Media Engine
-
Video decode engine,
Video encode engine
ProRes encode and decode engine
Video decode engine,
2 Video encode engines
2 ProRes encode and decode engines
Video decode engine,
4 Video encode engines
4 ProRes encode and decode engines
M1 vs M1 Pro vs M1 Max vs M1 Ultra - Construction
Currently, Apple sources its M-series chips from the same foundry partner that produces its A-series chips: Taiwan Semiconductor Manufacturing Company — TSMC.
The M-series chips are produced using a 5-nanometer chipmaking process, allowing the chip die to take up less physical space. That cuts the cost-per-chip and enables higher power efficiency.
Apple's M1 chip has 16 billion transistors, only slightly higher than the A15 Bionic. The M1 Pro has 33.7 billion transistors, while the M1 Max has 57 billion transistors.
With the M1 Ultra chip, Apple has basically taken two M1 Max chips and stitched them together with something called an UltraFusion packaging architecture. The system leverages a silicon interposer and provides up to 2.5 terabytes-per-second of low latency.
In other words, it's two chips packaged together that the system treats as a single chip. Since it's two M1 Max die on a single M1 Ultra, the latest chip has double the number of transistors, coming in at 114 billion.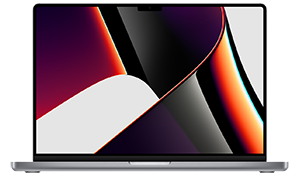 Apple 14" & 16" MacBook Pro
---
Apple's latest MacBook Pro 14-inch and 16-inch comes with three Thunderbolt 4 ports, an HDMI port, SDXC card slot, and MagSafe 3 port.
M1 vs M1 Pro vs M1 Max vs M1 Ultra - CPU, Neural Engine, and Cores
The M1 chip, which kickstarted the Apple Silicon Mac transition, packed a total of eight cores, including four "Firestorm" high-performance cores and four "Icestorm" energy efficiency cores.
With the M1 Pro, Apple began offering two core configurations. There's an eight-core version that packs six high-performance cores and two high-efficiency cores, and a 10-core version that sports eight high-performance cores and a pair of energy-efficient cores.
Apple's M1 Max is only available in a 10-core variant. It's made up of two high-efficiency cores and eight performance cores.
The M1 Ultra basically doubles the M1 Max core count. A single M1 Ultra chip packs 16 high-performance cores and four high-efficiency cores. As such, it's only available in a 20-core format.
Geekbench testing indicates that single-core performance is roughly the same across all four chips, with minor gains made with each iterative version.
However, the difference is much more apparent when it comes to multi-core performance. Each tier in the M-series bumps the multi-core score up. The M1 Ultra's multi-core score is basically double that of its M1 Max counterpart.
M1 vs M1 Pro vs M1 Max vs M1 Ultra - Unified Memory and Fabric
The M1 ushered in the era of Unified Memory for Apple. Unified Memory is essentially memory mounted directly to the silicon, which allows all components of the system-on-chip (SoC) to take advantage of the same data store.
The base M1 chip has 8GB and 16GB memory options. With the M1 Pro, Apple offered 16GB and 32GB variants, while the M1 Max includes 32GB and 64GB options. On the M1 Ultra, Apple offers 64GB and 128GB memory options.
M1 vs M1 Pro vs M1 Max vs M1 Ultra - Graphics
Apple's M-series chips don't use discrete graphics from AMD, Nvidia, or Intel's like they used so frequently before. Instead, they leverage integrated GPUs that feature high core counts.
The M1, for example, was available in a seven-core or eight-core GPU configuration. The M1 Pro has 14-core and 16-core GPU options, while the M1 Max has 24-core and 32-core variants.
With the M1 Ultra, Apple has again doubled the graphical core count. The M1 Ultra sports an integrated 64-core GPU, which the company says delivers faster performance than even the highest-end PC GPU available on the market — all while using 200 fewer watts of power.
As of writing, there are no currently available Geekbench Metal graphics benchmarks for the M1 Ultra, so it's not possible to directly verify Apple's claims or compare the M1 Ultra to previous M1 chips. Given past jumps in graphical performance seen across the past M-series chips, there's a good chance that the M1 Ultra will continue that trend.
Of course, performance will vary too. Comparing the M1 Ultra to a specific video card or GPU won't result in a universal score.
M1 vs M1 Pro vs M1 Max vs M1 Ultra - Other Details
For the first time since debuting the M-series chips, Apple has bumped up the Neural Engine core count on the M1 Ultra. Likely, that's because the M1 Ultra is essentially two M1 Max chips, which have a 16-core Neural Engine.
Apple says that the 32-core Neural Engine in the M1 Ultra can run up to 22 trillion operations per second, allowing for excellent performance when carrying out machine learning operations or tasks.
While the M1 does encode and decode video in hardware, every subsequent M-series chip released after the M1 has also included a dedicated Media Engine for video work. On the M1 Ultra, Apple has doubled the media engine capabilities of the M1 Max, allowing for playback of up to 18 streams of 8K 422 video.
Like the Apple Silicon chips before it, Apple says the M1 Ultra chip includes other Apple technologies like a display engine capable of driving multiple external displays. As far as external display support, it topped out with the M1 Max, which was able to run up to three 6K monitors and a fourth 4K display.
The M1 Ultra, on the other hand, can run up to four Pro Display XDR monitors, as well as a 4K TV. In total, the chip can drive up to 90 million pixels.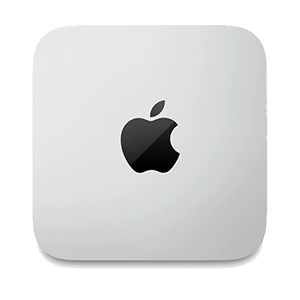 Apple Mac Studio
---
The 2022 Mac Studio can be configured with the M1 Max chip -- or the brand-new, high-end M1 Ultra chip. The latter supports up to 128GB of RAM.
M1 vs M1 Pro vs M1 Max vs M1 Ultra - Essentially Double the Power
The M1 Max is a powerhouse that allows devices equipped with it — like the MacBook Pro — deliver best-in-class performance. Apple's latest M1 Ultra essentially takes the M1 Max and doubles it across the board.
What that means, essentially, is double the CPU and GPU performance across a variety of professional tasks. Apple calls the M1 Max a "leap forward in the transition to Apple Silicon," and says it unleashes a plethora of new abilities for the company's Mac lineup.
Interestingly, Apple also notes that the M1 Ultra "completes the M1 family of chips." With one last Mac on the horizon — the Mac Pro — the signs of where Apple might go with that machine are starting to materialize. With Apple's UltraFusion technology, it could theoretically stitch multiple M1 Max or M1 Ultra chips together in that desktop tower — but there are no signs of that in the existing chips.
In the meantime, the M1 Ultra really does provide best-in-class performance for not just per-watt, but for the price as well.
Discounts on M1, M1 Pro and M1 Max models
When comparing prices across Apple's latest products, it's worth taking into account exclusive discounts that currently knock up to $300 off Apple Silicon Mac models. The bonus savings apply to every MacBook Pro, MacBook Air and M1 Mac mini sold by Apple Authorized Reseller Adorama.
Comparing prices is also easy using the jump links below to visit the corresponding Price Guide.