French customer receives Mac Studio order a few days early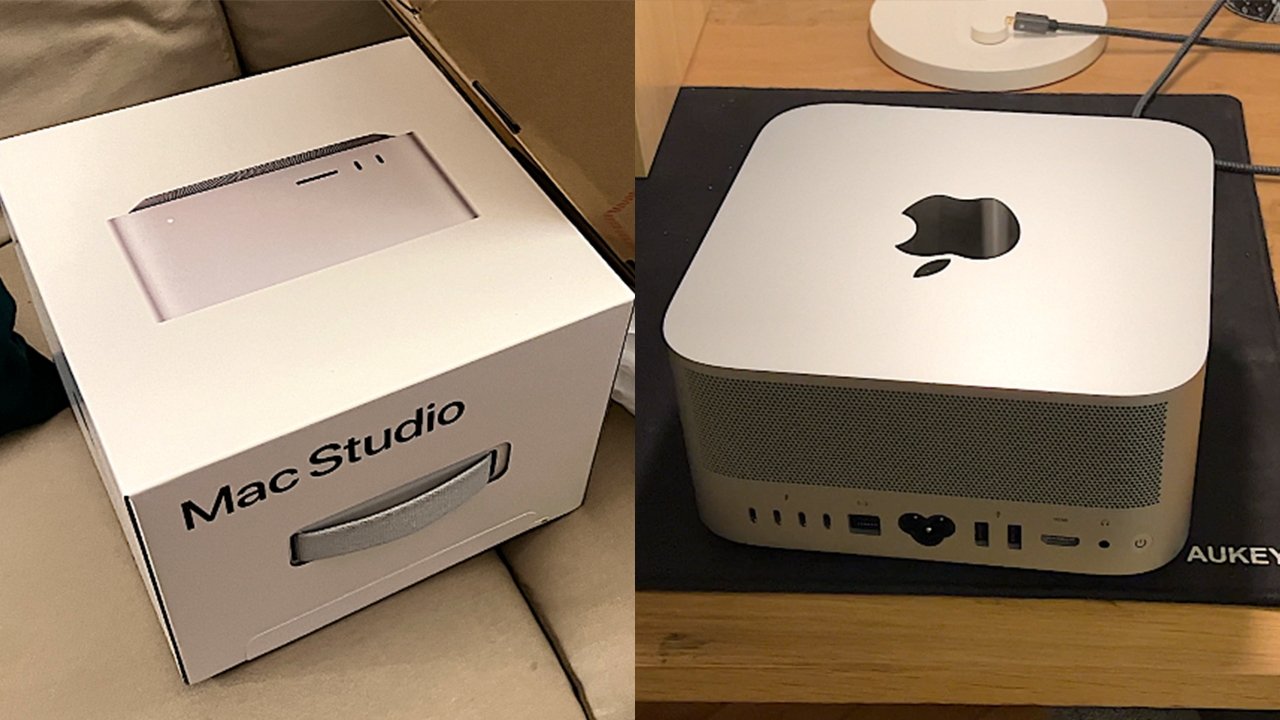 A French Apple fan has received his Mac Studio order a few days before orders are officially supposed to arrive — and he has shared images of the device, too.
The Mac Studio buyer is named Simon, French-language site Mac4Ever has reported. According to the outlet, an unnamed Apple Store gave Simon his order a few days ahead of schedule.
After receiving his order early, Simon shared a number of images — including photos of the device's box, its front and back, and its bottom. The images don't reveal anything new about the Mac Studio, but they do depict what Mac4Ever calls a "pleasant blunder" on the part of the Apple retail location.
While Apple generally tries to stop products from shipping before they intended launch date, retailers occasionally mess up and give out the devices early.
Back in May 2021, a few Apple customers said they received their M1 iPad Pro orders a few days earlier than expected. Multiple people also received their AirTag orders sooner than anticipated in April 2021.
The Mac Studio, which starts at $1,999, is a new machine in the desktop Mac lineup that occupies a slot between the Mac mini and Mac Pro. It's equipped with Apple's highest-end M1 Max and M1 Ultra chips and boasts more power than the technically higher-tier Mac Pro.
Apple's Mac Studio went on sale after the company's "Peek Performance" event earlier in March. It's slated to arrive on customer doorsteps and in-store on Friday, March 18.