Apple lead in premium smartphone sales is growing, as overall market shrinks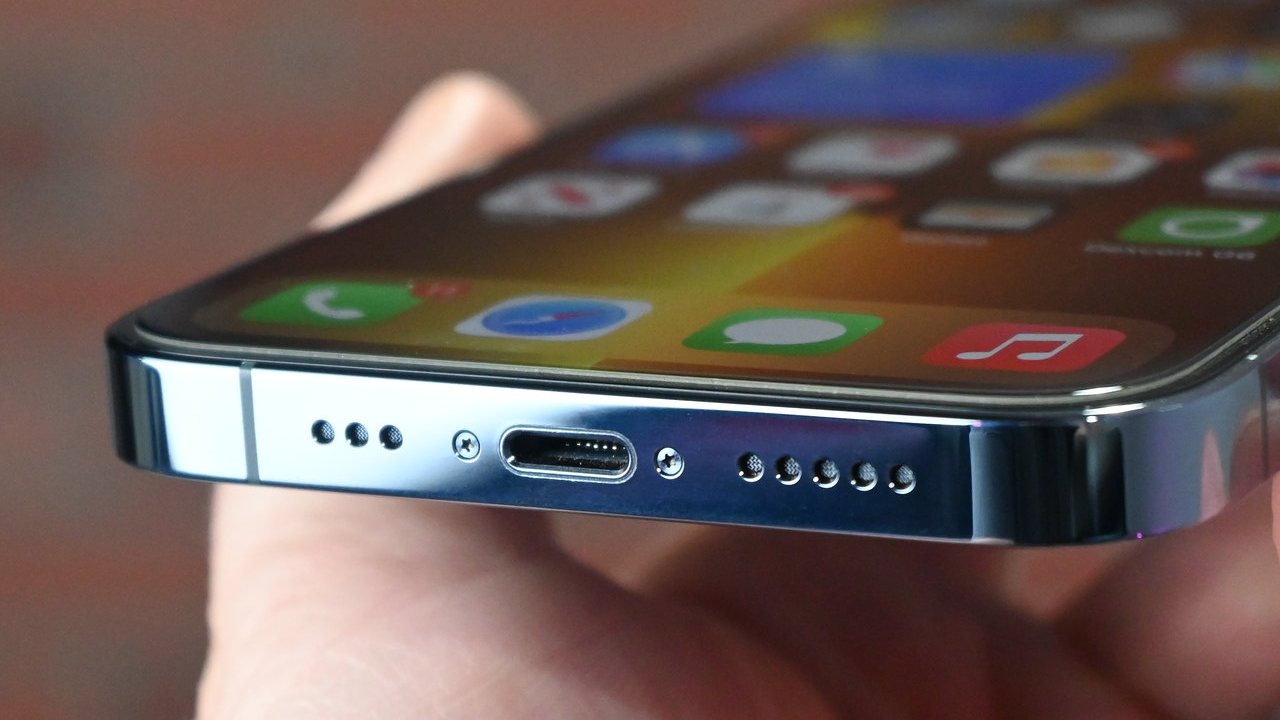 AppleInsider may earn an affiliate commission on purchases made through links on our site.
New research claims that premium smartphones reached record sales in 2021, and that Apple's iPhone was the top seller in every territory.
Counterpoint Research has previously reported that the iPhone dominated North American smartphone sales, and that Apple sold 7 out of the 10 best-selling smartphones worldwide in 2021. Now further research shows how the iPhone has fared in the rankings of premium phones in each region studied.
According to Counterpoint Research, the premium smartphone market - defined as phones costing over $400 - grew 24% YoY in 2021. It's the highest ever growth for premium smartphones, and came as overall the smartphone market grew by 7% in the same period.
"The premium market growth in 2021 was driven by a mix of factors," said Counterpoint research director Tarun Pathak, " including replacement demand, OEM strategies and supply chain dynamics."
Pathak also said that demand for 5G drove growth, and that firms including Apple, "aggressive in capitalizing on the premium market gap left by Huawei, especially in China and Western Europe."
Apple does not release sales figures, so all data is compiled by Counterpoint from its own sources. Those sources report that in 2021, Apple reached a 60% share of the premium smartphone market for the first time since 2017.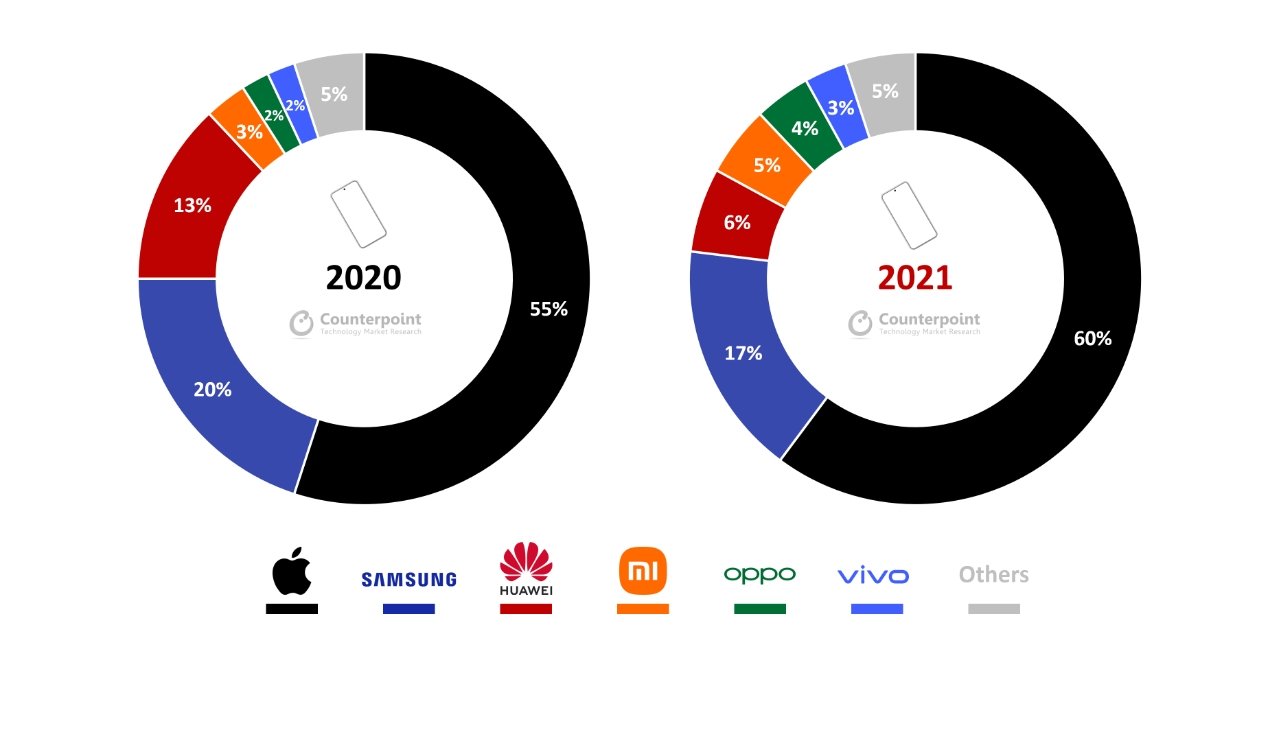 That was partly because the delay to the launch of the iPhone 12 range because of coronavirus pushed sales into 2021.
Counterpoint believes that Apple is in the best position to gain Huawei's premium smartphone users in the near future. Longer term, it also expects to see growth spearheaded by Apple.
"[The future] launch of foldables at a lower price than before will also drive growth in the premium market," said senior analyst Varun Mishra. "Samsung has showcased foldables as a viable market. A foldable phone from Apple will be a nod to the robustness of the technology and further drive growth."