Apple Original 'Severance' cast and crew attend finale event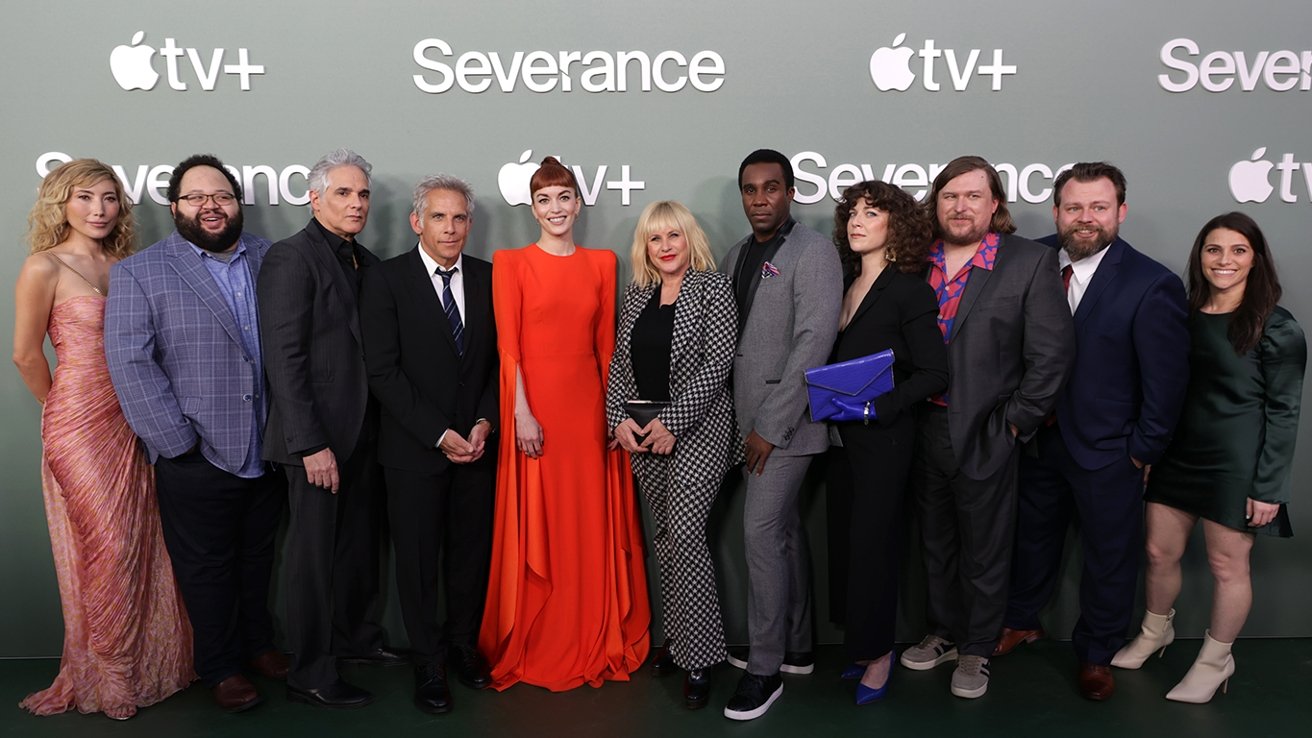 An Apple TV+ red carpet event held on Monday celebrates the season finale of Apple Original thriller "Severance," with Ben Stiller and Patricia Arquette in attendance.
The event took place at the Director's Guild of America Theater in Los Angeles, with a screening of the final episode of the show's first season.
Afterward, the screening concluded with a panel discussion featuring director Ben Stiller and creator Dan Erickson. Also in attendance were stars Patricia Arquette, Adam Scott, Britt Lower, Zach Cherry, Trammel Tillman, Dichen Lachman, Jen Tullock, Michael Chernus, and Yup Vazquez. Judd Apatow moderated the event.
Directed by Ben Stiller, "Severance" is a show that plays on the idea of keeping work separate from the rest of an employee's life by separating the memories of the two via an experimental procedure.
The show follows Mark, a team leader at Lemon Industries, who finds himself questioning the true nature of his work.
The idea for the show first stemmed from Erickson, who had a string of office jobs, including one in a "weird little windowless office."
Erickson found it mind-numbing and wished there was a way he could disassociate until it was time to clock off.
"Severance" first premiered on February 18, and the nine-episode series is now fully available to watch on Apple TV+. The series was renewed up for a second season in early April.