Apple plans to remove Portland store's steel security fence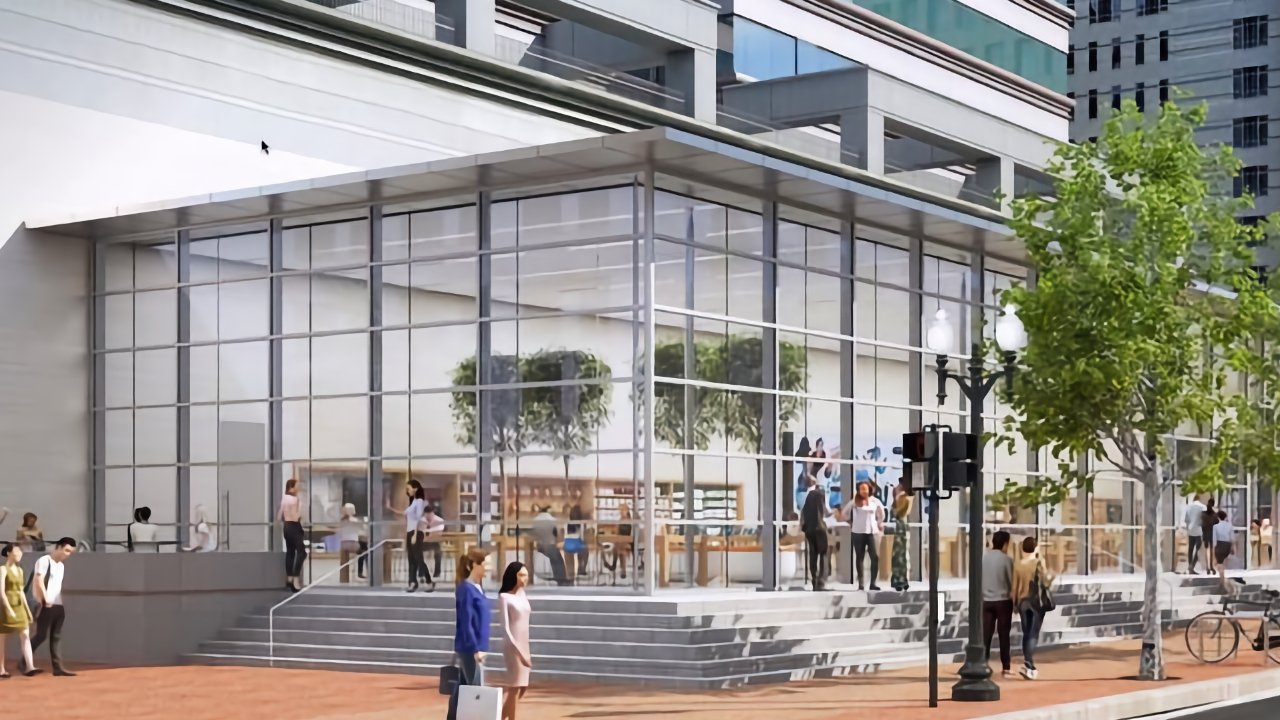 Apple Pioneer Place store in Portland may soon see its steel fencing that was erected after riots and looting replaced by a transparent polycarbonate enclosure.
The Apple Store in Portland, Oregon, has been protected by a steel fence since February 2021. At that point, it had been closed for nine months, in part because of the coronavirus lockdown.
However, the store had also been looted and vandalized after the George Floyd riots in May 2020. There was then a fire at the store, started during protests following the police killing of a man.
According to Oregon Live, Apple now plans to replace its tall metal barrier with a "storefront security enclosure," made of transparent polycarbonate panels. Representatives from Apple and an unnamed architectural firm held an online meeting with the Downtown Neighbourhood Association on May 3, 2022.
"We were very impressed with the project," association chair Walt Weyler told the publication. "We were very pleased with its concept."
"We were delighted that Apple is going to stay at that location," continued Weyler, "and that they're going to extend their investment in that part of our city."
The proposed polycarbonate structure would reportedly enclose the storefront, and be placed around 30 inches out from the existing glass facade.
Apple reportedly asked the meetings attendees to not take screenshots of the call. However, one unnamed attendee did take a grab of an Apple render showing how the remodelled security may look.
Separately, a Black Lives Matter mural that was painted on the store's barricades was donated by Apple to non-profit organization Don't Shoot PDX in 2021.