Adobe Premiere Pro for macOS makes some video exports 10-times faster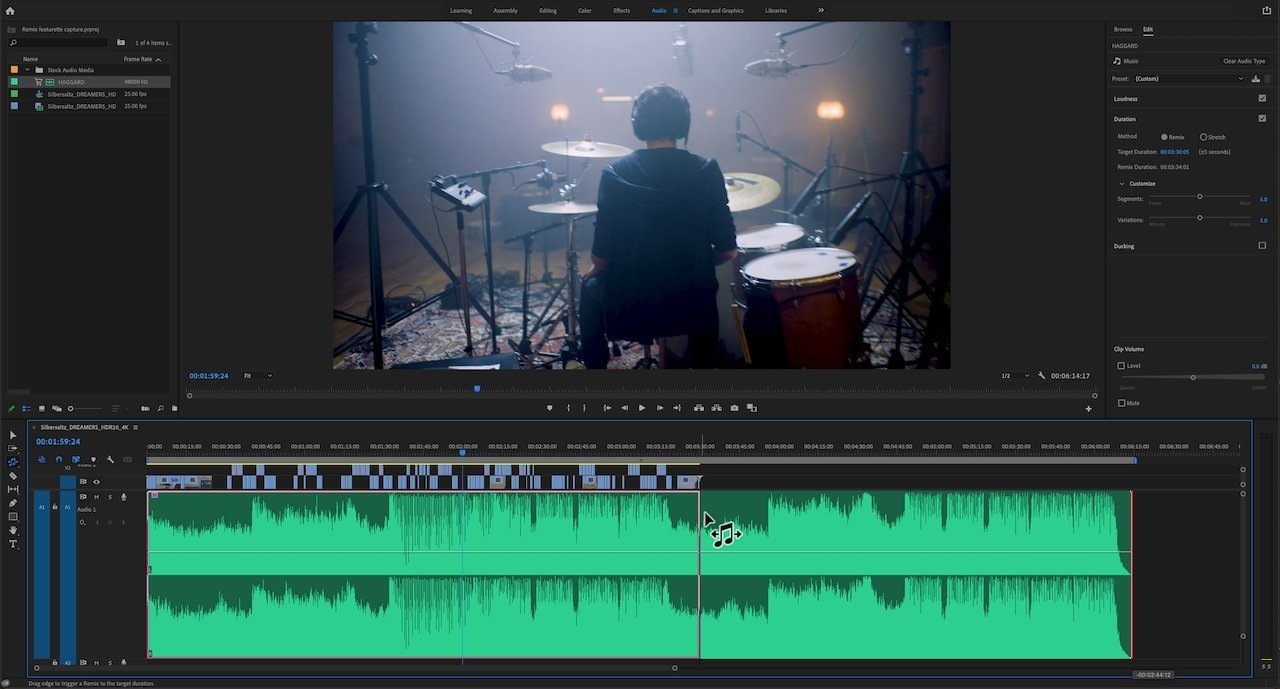 Adobe has updated Premiere Pro to version 22.4, with the latest video editor changes enabling 10-times faster exports of 10-bit 4:2:0 HEVC video on many Macs and MacBooks via hardware encoding.
Introduced as part of the May update to the video production tool, the biggest change of the update is a speeding up of exports when using high-quality footage. For both Intel and Apple Silicon Macs, users can now encode at a far faster rate.
Anyone using 10-bit 4:2:0 HEVC footage will be able to benefit from the change, which can reduce the render time down to a tenth of the usual value. In tests with the previous version on an M1 13-inch MacBook Pro with 16GB of memory, a complex UHD video that previously took 6 minutes and 43 seconds seconds to complete instead takes just 55 seconds.
To enable the change, users must select HEVC from the Format dropdown in Export Settings. Under the Video tab, Encoding Settings will display "Hardware Encoding" under Performance if it is available. At that point, users must set the profile level to Main 10.
Despite the improvement, users can also force software encoding to be used, disabling hardware encoding entirely.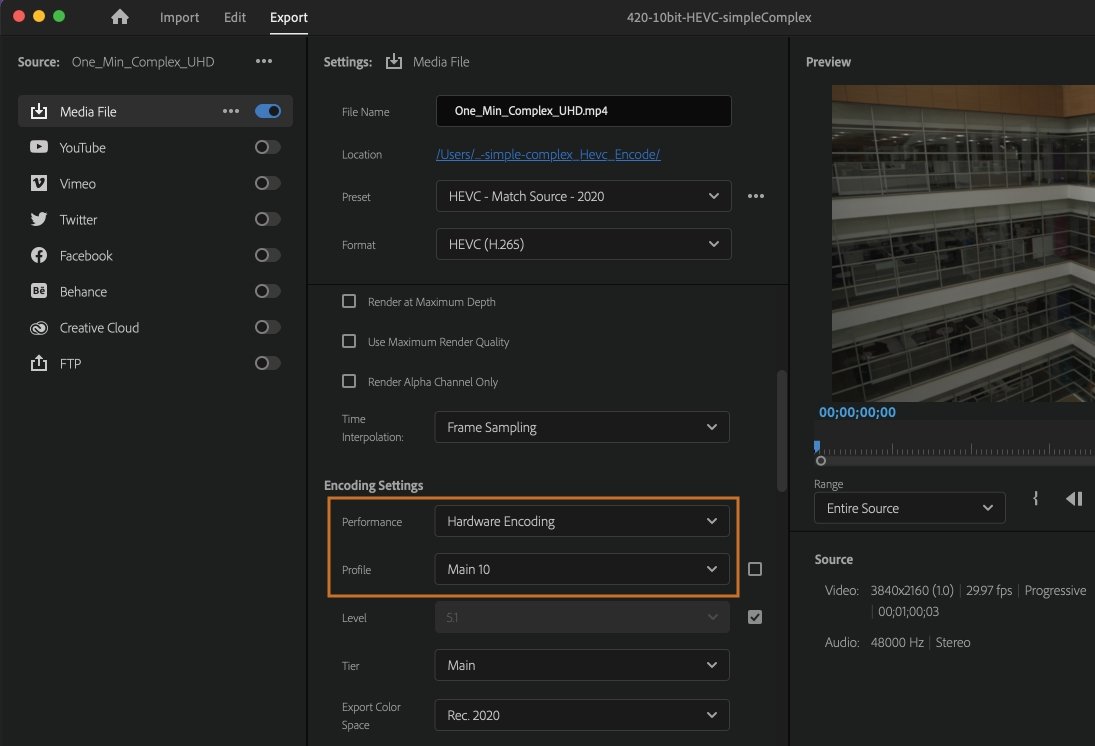 To benefit from the faster encodes, users must be running macOS Big Sur or later on their Macs.
However, not all Apple Silicon Macs will benefit from the change. Adobe warns those using the core M1 processor that lacks the Media Engine will still encode HEVC HLG 4:2:0 10-bit content via software.
As such, the update appears to be enabling support for the Media Engines included in the M1 Pro, Max, and Ultra, an element the original M1 chip didn't possess.
The hardware encoding isn't just limited to the Mac. Windows users that have an AMD-produced GPU also benefit from similar high-speed exports.
Along with the encode speed improvements, Mac users also benefit from improved QuickTime screen recording playback, with smoother playback and scrubbing of screen recordings. Smart rendering, where exports are sped up by using matching codecs and sequence previews, have been improved with greater reliability and even faster speeds.
The update also introduces HDR proxies, providing smaller-resolution copies of footage using the correct color space for faster editing. Objects in titles and graphics can be distributed via the Program Monitor. Lastly, animated GIF exports now support transparency.
The update will roll out to all Creative Cloud users who have Premiere Pro included in their subscription, available via the management app.