Apple will continue selling the M1 Macbook Air alongside the M2 model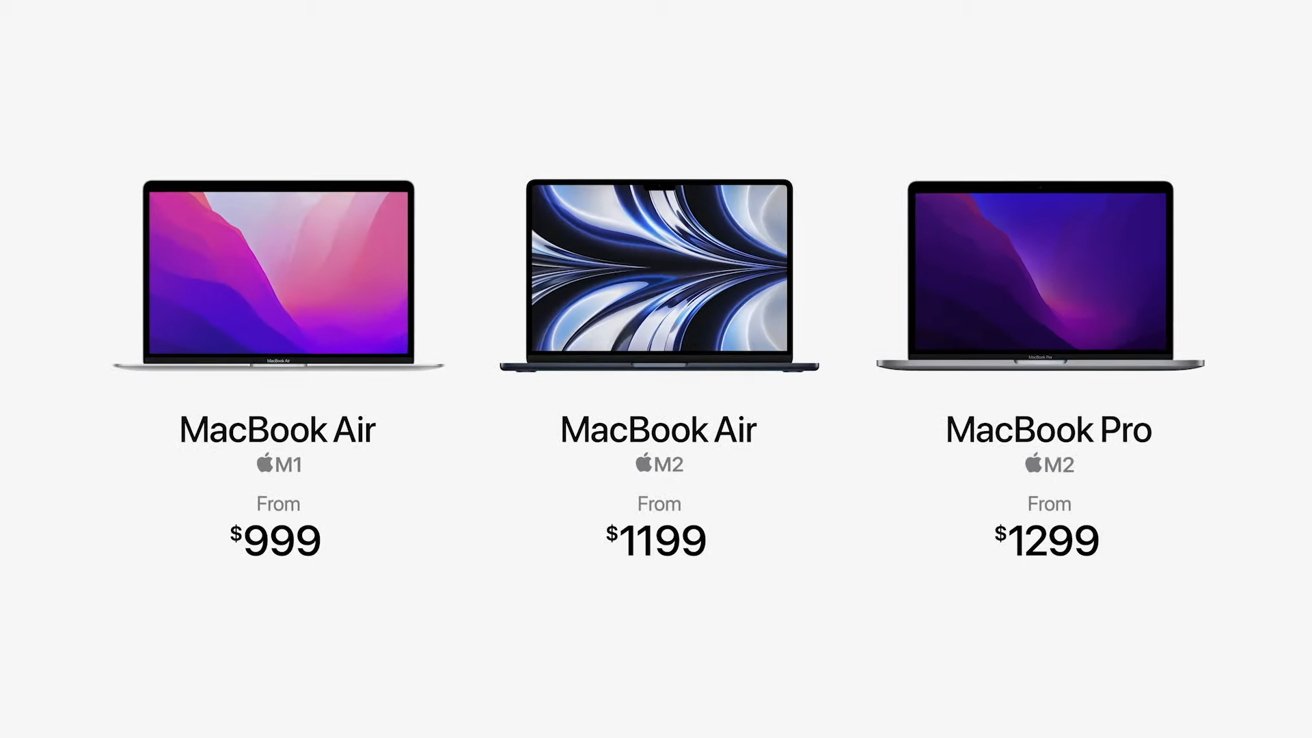 The new M2 MacBook Air starts at $1199, and Apple will keep the M1 model available to remain at the $999 price point.
At WWDC 2022, Apple has announced that the brand-new M2-powered MacBook Air will be sold alongside the M1 variant, with the latter's price and configuration options unchanged at $999. The 8-core GPU configuration for the M1 version has been removed from sale, leaving only the binned 7-core model as the sole GPU option.
The 8GB or 16GB unified memory options, as well as the storage, keyboard, and software add-on options remain untouched and available for the exact same price as at launch.
The new M2 MacBook Air features a larger and brighter 13.6-inch Liquid Retina display that now features rounded corners. The 8-core GPU is now standard as part of the faster M2 processor, with the option to configure to a 10-core GPU.
M2 also supports up to 24 GB of unified memory, which is now available as a $400 upgrade from the standard 8 GB, and $200 from the upgraded 16 GB memory model. It also has a dedicated media encoder, which the original M1 lacks.
Paired with a higher-resolution 1080p FaceTime camera, the new M2 MacBook Air features a new four-speaker sound system, spatial audio support, and a new headphone jack with support for higher impedance headphones.
Both M1 and M2 models start at a 8-core CPU and a 16-core Neural Engine, 8 GB of memory, and 256 GB of flash storage. The only spec difference is the M2 now starts with an 8-core GPU instead of the 7-core standard of M1.
While the new MacBook Air offered many more features, it also carried a higher price tag. Certain buyers may prefer to go with a more budget-friendly M1 model. AppleInsider has partnered with Adorama to offer buyers up to $150 in savings when they use this cost-saving link with promo code APINSIDER to shop for an M1 MacBook Air.