13-inch MacBook Air (M1)
The M1 MacBook Air 13-inch is one of the first Macs to replace Intel processors with custom Apple Silicon. It is a fanless notebook with a tapered aluminum case and scissor-switch keys. It is by far Apple's most popular Mac with an approachable $999 starting price.
● Released on November 10, 2020
● 13-inch Liquid Retina Display
● M1 Apple made Silicon chip
● Up to 8-core CPU, 8-core GPU, and 16-core Neural Engine
● Touch ID
● Up to an 18-hour battery life
● Find great M1 MacBook Air deals
● Discounted prices start at $899
---
Get Apple News Directly in Your Inbox
---
Apple released the M1 MacBook Air with very few changes beyond the chipset update from the Intel-based 2020 MacBook Air. Despite that, it was often described as a revolution for the product given the performance and efficiency of the M1 processor.
M2 MacBook Air 13-inch features
The 2021 MacBook Air owes most of its new features and upgrades to the M1 processor. It has a faster CPU, GPU, and a longer battery life.
Design and display
Apple wanted to focus on its Apple Silicon transition and not on radical design changes. If the company had introduced a MacBook redesign alongside the new processor, pundit conversation could have veered to the design changes and reduced the attention on the M1 and its power.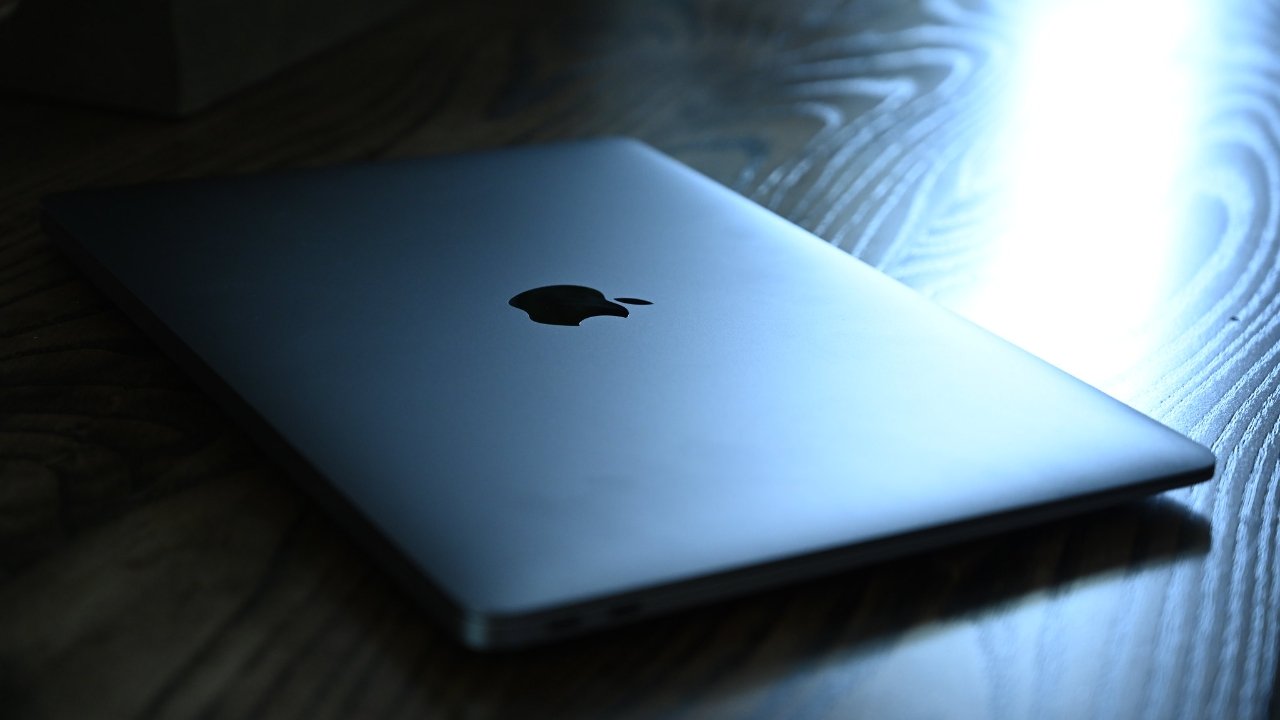 So, none of the initial M1 Macs had any external design alterations. The MacBook Air uses the same tapered aluminum unibody design, two Thunderbolt ports, and a scissor-switch keyboard as the 2020 model.
The display on the M1 MacBook Air is a Liquid Retina display. It uses a 13.3-inch screen and has a 2560-by-1600-resolution. It also has True Tone and utilizes the P3 color gamut.
Keyboard and trackpad
Apple replaced the poor-performing butterfly keyboard with scissor-switch mechanisms in 2020. Apple calls this refined keyboard the Magic Keyboard and uses it across all of its products. It is backlit and uses an ambient light sensor to control brightness.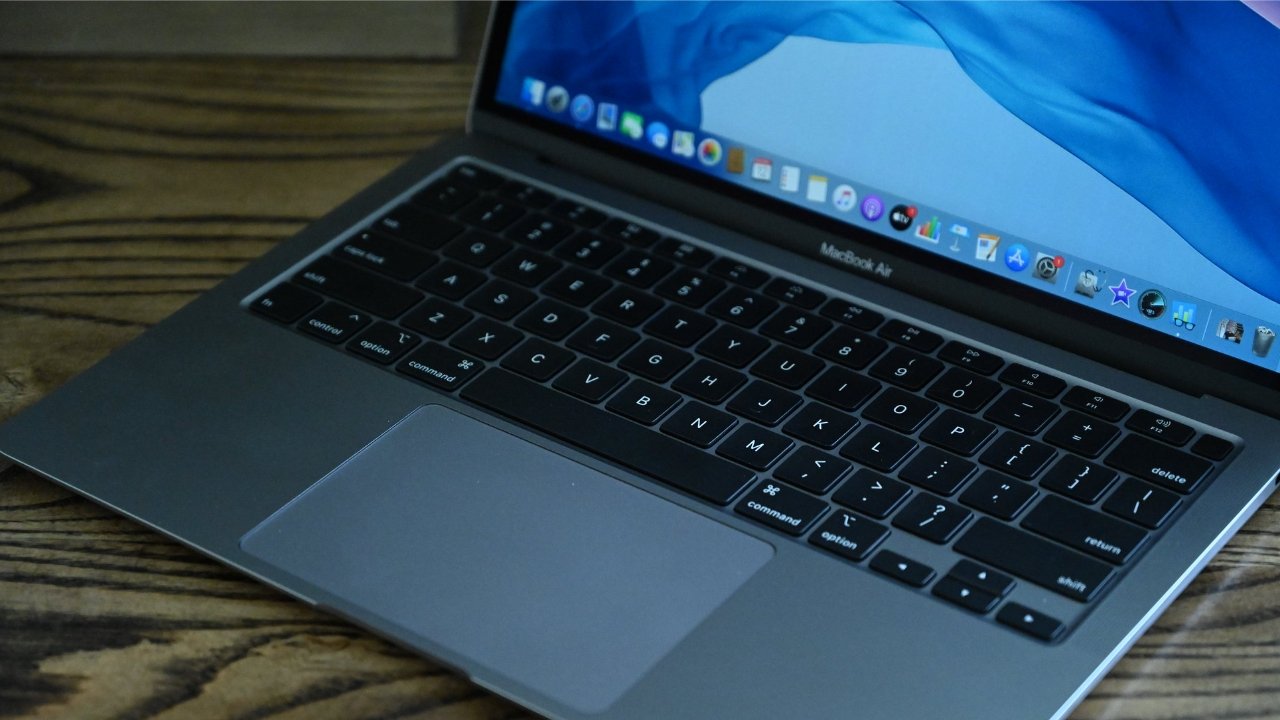 This keyboard also included Touch ID in the top right corner, which is used for biometric authentication. Users can log into their MacBook, make purchases, or enter passwords using this fingerprint scanner.
It doesn't have a Touch Bar, however, which was previously reserved for MacBook Pro models. The latest MacBook Pros do not use the Touch Bar, which means the feature may now be discontinued.
Processor and webcam
Apple's budget laptop features the M1 Apple Silicon chip. Depending on which model you choose to get, it features up to an 8-core CPU, 8-core GPU, and 16-core Neural Engine.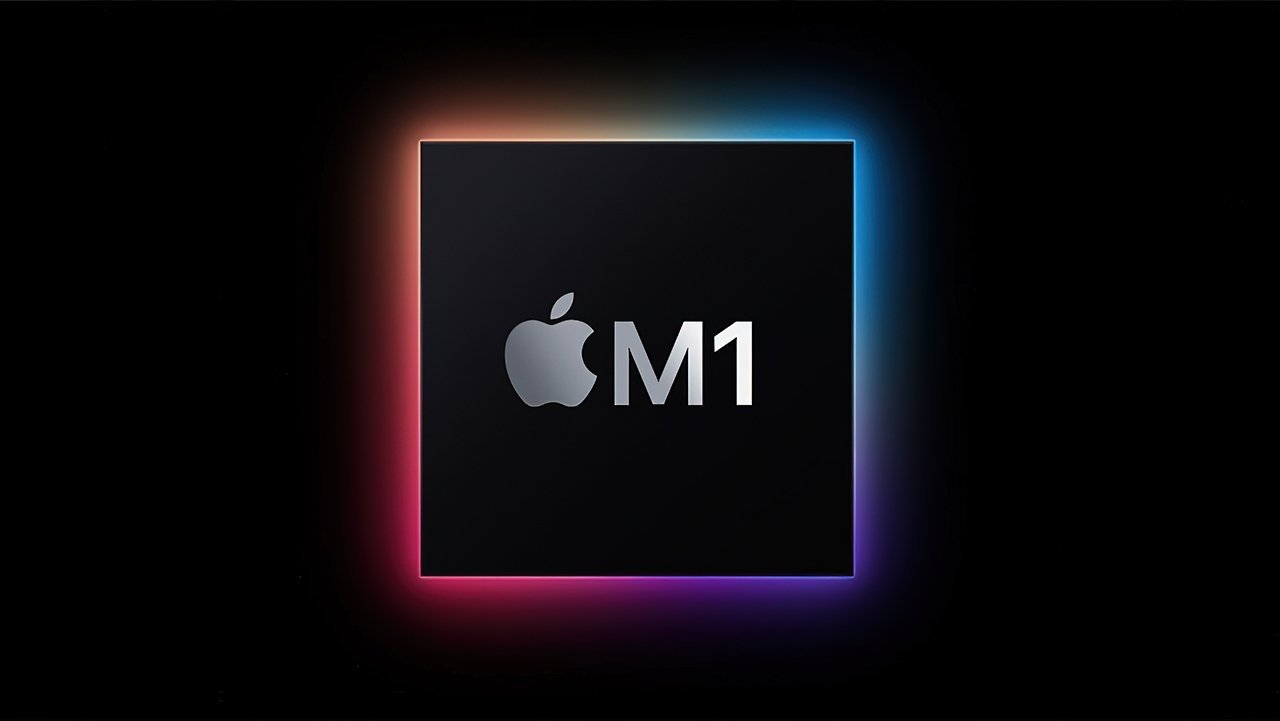 According to Apple, it's 3.5 times faster CPU processing performance, 5 times faster GPU performance, and 9 times faster Neural Engine or Machine Learning performance than the earlier generation models.
Apple didn't change the webcam so it still has a 720p sensor. However, the image quality is somewhat improved thanks to improved processing by the image signal processor.
Thunderbolt / USB 4
For the first time, Apple is featuring USB 4 in its MacBook Air. It is a standard that is backward compatible with Thunderbolt 3, which brings high-speed data transfer speeds of up to 40GB/s, fast charging, and support for 6k external displays.
There are only two Thunderbolt ports in the M1 MacBook Air. Due to a limitation found in the M1, users can only connect one external display at a time. Chaining displays across Thunderbolt docks will not work either.
M1 MacBook Air Review: transformative
Rating 4.5
Compared to the 2020 model of the MacBook Air, we found that this new MacBook Air is much faster. According to Geekbench, single-core speeds are 60% faster on the new machine. The multi-core speeds are almost 200% faster. The graphics benchmarks have improved over the years, achieving a 250% improvement over the 2019 model.
Storage reading and writing on this machine is fast. The T2-assisted storage controller can achieve read speeds around 2484 MB/s and write speeds around 2689 MB/s.
While some apps have not been wholly optimized for Apple's M1 experience, running iOS and iPadOS apps is a whole new experience. It's interesting to see these previously constrained apps to our palms on our laptop's monitor. It is possible to install iPhone or iPad apps, not on the App Store, on the new MacBook Air.
We launched every default app at the same time in just 14 seconds from clicking to fully operational. Other apps that aren't M1-compatible may not launch as fast using Rosetta 2, but that will most likely improve as more apps become Apple Silicon optimized.
We were thrilled to see Apple removing the fans out of this device. It made the device completely silent. The budget laptop is only slightly slower than the 13-inch MacBook Pro alternative making the fanless experience worth the tradeoff unless you need the extra speed.
It is upsetting that this device cannot support more than one external monitor without workarounds. However, the average user will not find this an issue.
The design of the MacBook Air is solid for its age. However, Apple could improve some aspects. For example, the company could slim down the bezels.
The new M1 MacBook Air is a fantastic machine. Barring odd software compatibility issues, its speed and fanless design make it a device that will be a good entry-level MacBook.
M1 MacBook Air 13-inch Price Guide
The M1 MacBook Air comes with several options to configure. The base model comes with 8GB of RAM, 256GB of Storage, 8-core CPU, 7-core GPU, and a 16-core Neural Engine, all for $999. Apple gives three different colors to choose from — Space Gray, Gold, and Silver with the base model and any upgrades.
Like with most of Apple's products, there are many upgrades available for an extra cost. One choice is to upgrade the RAM to 16GB for $200. Another option is to upgrade the storage to 512GB for an extra $200, 1TB for $400, or 2TB for $800. The last option adds an extra GPU core and extra storage for $250, but it is impossible to get the extra core by itself.