M2 MacBook Pro review roundup: Good, but wait for the M2 MacBook Air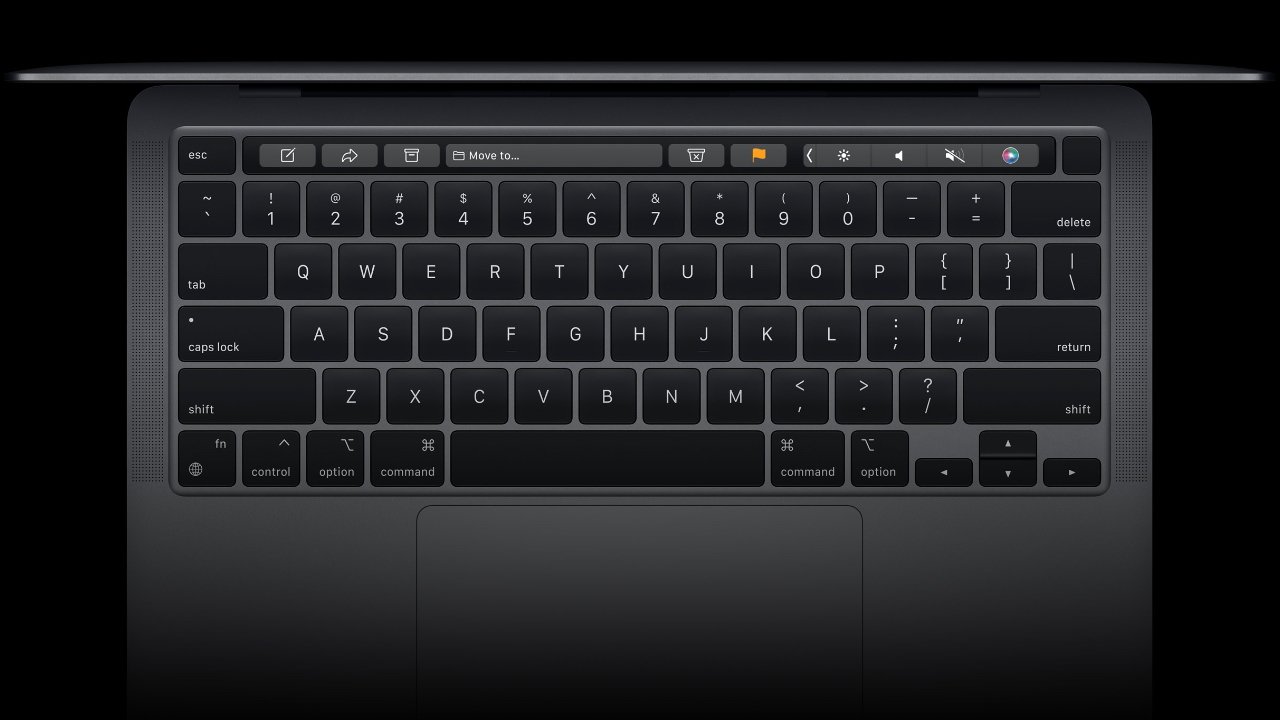 Apple's 13-inch MacBook Pro with M2 ships on Friday and early reviews have arrived with what appears to be a collective yawn.
The 13-inch MacBook Pro with an M2 processor was announced alongside the redesigned M2 MacBook Air during WWDC 2022. Initial reactions to this announcement were that of confusion, as Apple did little to update the machine beyond adding a new processor.
Engadget: Pro in name only
Engadget calls the 13-inch MacBook Pro with M2 Apple's most baffling laptop. It was a confusing computer with the M1, but that has only been exacerbated by the redesigned MacBook Air.
Despite that, they call the 13-inch MacBook Pro a very nice computer. The M2 may provide a decent performance boost, but it isn't a computer worth recommending.
The fan is a selling point for this laptop since active cooling means longer sustained load on the M2 versus the fan-less M2 MacBook Air. However, that performance difference may not be very wide.
For those seeking a professional computer, they'd have to spec up the 13-inch MacBook Pro, which brings its price much closer to the 14-inch MacBook Pro. So instead, it would make more sense to save up and invest in the more performant 14-inch model with more ports.
The Verge: New Chip, Old Threads
The Verge states right away that anyone who cares about benchmarks shouldn't be buying the 13-inch MacBook Pro. Not much has changed beyond the M2 processor, a 24GB memory option, and Spatial Audio support in the speakers.
The 13-inch MacBook Pro seems to be a perfect fit for those who don't spend a lot of time editing and exporting videos. Instead, it is made for those who live in spreadsheets and occasionally edit a photo, except the M2 MacBook Air exists.
It is a fast computer with excellent battery life, but only has two USB-C ports and uses a design from 2016. Most customers will go for the M2 MacBook Air, and those who really need a performance boost will seek out the 14-inch MacBook Pro.
Rene Ritchie: a spec bump for the masses
Rene Ritchie asks who the 13-inch MacBook Pro is for, and believes he has some answers. There are plenty of customers on the market who purchase the base-level MacBook Pro, and they just got a sweeter deal with an M2 inside.
While the design is six years old with a Touch Bar, it fits in a specific niche not filled by other MacBooks. Those who like the Touch Bar only have this one option, and the sustained performance provided by active cooling are two big reasons to consider the 13-inch MacBook Pro.
Otherwise, the M2 MacBook Air is the go-to choice with its redesigned chassis, MagSafe, and color options.
Wired: lackluster but perfectly fine
Wired calls the 13-inch MacBook Pro aimless after yet another update with no redesign, no port additions, and no new webcam. Weirdly, many of these requested changes were made to the new M2 MacBook Air, and it costs less.
Performance wasn't an issue for editing photos but began to struggle if too many Chrome tabs were open with apps in the background. Editing 4K Pro Res video shot from an iPhone 13 Pro ground the system to a halt.
Those who look at the base model would be better off with the similar performing M2 MacBook Air, and upgrading the 13-inch MacBook Pro places its cost much closer to its high-end counterparts. So, it is an awkward middle child that doesn't bring nearly enough to be worth your while.
CNET: familiar design, new M2 chip
CNET says the first Mac with an M2 processor is a strange computer. With only one month until the M2 MacBook Air with a bigger display, better webcam, and new design arrives for less money, the 13-inch MacBook Pro is in a confusing spot.
The active cooling it provides with fans means it will be the most powerful 13-inch MacBook Apple sells, but not by much. It is also the only MacBook with the Touch Bar.
The 13-inch MacBook Pro will appeal to only a very specific subset of shoppers, such as those who want better cooling or those who want a MacBook Pro without spending $2,000 on the next-better model.