Periscope lens coming for iPhone 15 Pro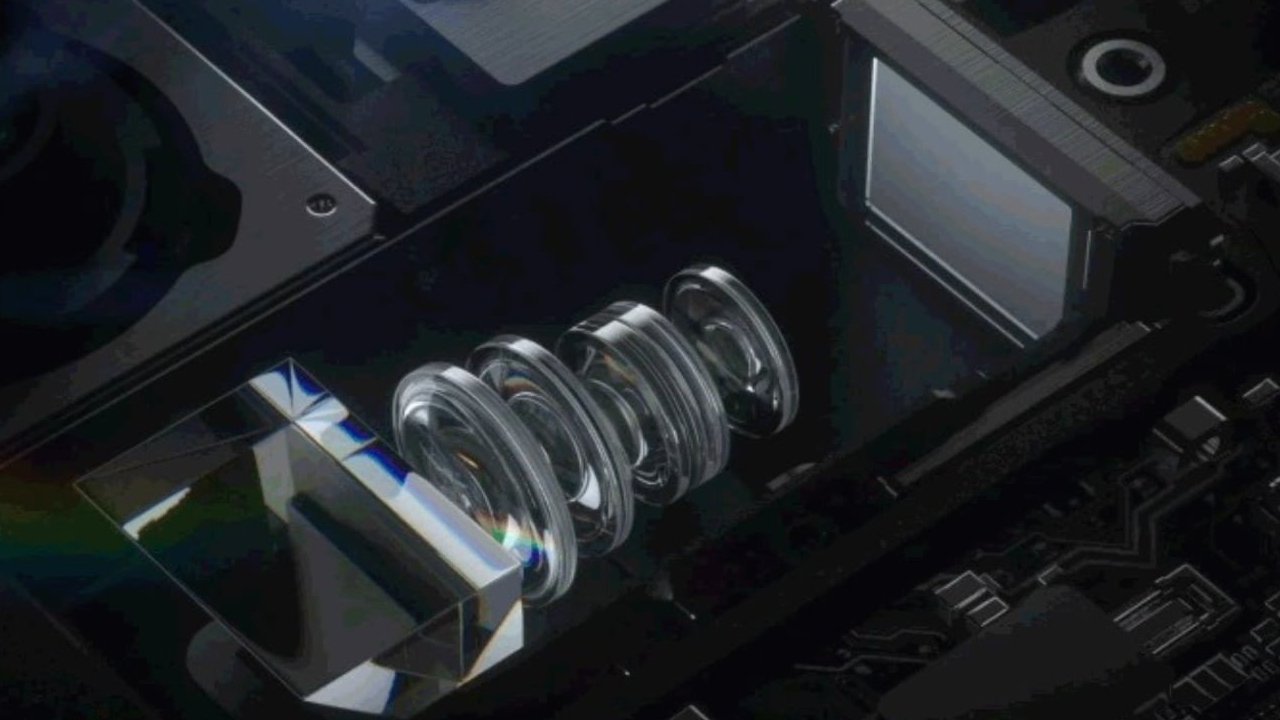 Analyst Ming-Chi Kuo has backed up previous reports of Apple adding a periscope lens to the iPhone, with more supply chain information and predictions.
The term periscope refers to a mechanism that allows for a folding lens. That gives iPhones a greatly increased optical zoom while not needing a thicker phone. Apple has long been rumored to be planning to add a periscope lens to the iPhone 15 range, but there have been problems.
A key issue has been that Samsung owns patents on the technology, and Apple reportedly wants to exclude that company from its folding zoom camera supply chain. Apple has therefore been looking to alternative suppliers.
According to Ming-Chi Kuo, Apple is now expected to be a boon for multiple camera component suppliers.
[Analysis] Apple's camera supply chain will enter a two-year high-speed growth cycle thanks to iPhone 15's adoption of a high-ASP periscope design / AppleiPhone 15 @mingchikuo https://t.co/CfUiUe7JQH

— (Ming-Chi Kuo) (@mingchikuo) July 14, 2022
"The complete periscope lens module includes a high-ASP 1G2P lens, two high-ASP prisms, and a lens barrel," writes Kuo in his fuller post on Medium. "The high-ASP materials are keys to boosting the output value."
"Apple's lens supplier will provide more complicated assembly services for the first time," he continues, "so Largan and Genius are expanding their production capacity in Taichung and Xiamen to meet this order."
ASP is the average selling price and in this case Kuo thinks the cost is an issue for Apple, and for its suppliers. "If the initial yield is not good, the ASP may even be as high as $60-70 (USD) or more," he says.
This is one reason Apple is, according to Kuo, now working with five suppliers to get the periscope lens and associated features. It's probably also one reason why the lens will initially be limited to the iPhone 15 Pro, and the iPhone 15 Pro Max.
He also says that suppliers will later be "benefiting from more iPhone 16 models adopting the periscope and other rear camera upgrades." However, he reached out to AppleInsider to confirm he meant specifically the iPhone 16 Pro and iPhone 16 Pro Max.
Analyst Kuo appears to have ceased writing his previous investor note reports around March 2022, and initially then began tweeting his predictions. More recently he's been using Twitter to headline fuller reports that he posts on Medium.
The tweets and reports vary between specific information he has received from the supply chain, and his own supposition based on previous production cycles. This latest one appears to be a mix of the two, with specifics of component manufacturers, but more supposition about the timescales.